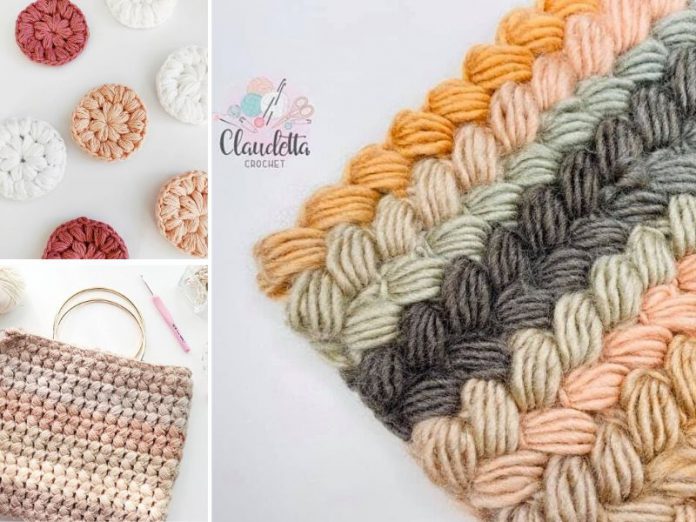 There's nothing more satisfying for me than learning new crochet stitches. This structural beauty was made by Claudetta Crochet, who has a fantastic video tutorial on this technique. Clever variation on a puff stitch creates braided, squishy structure.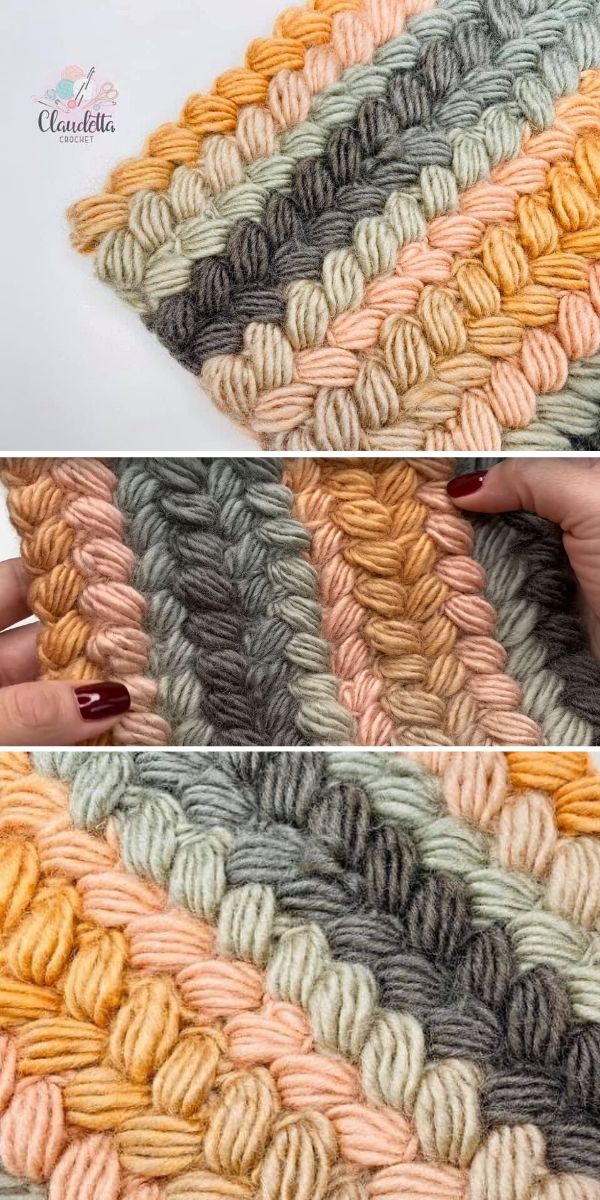 Structural but soft stitch 
If you are familiar with crochet fundamentals, you shouldn't have any problems with this one, because it uses basic techniques. Puff stitch requires some patience, so that the yarn is pulled out evenly, but it all comes with experience. It is often mistaken for bobble or popcorn, but they are all different techniques. Try this fantastic stitch, so you can hone your skills and create lovely accessories for your home!
Materials:
Claudetta used King Cole Riot Chunky, which is chunky yarn. She chose 5,5 mm hook, but you will also need a pair of scissors and a yarn needle. Feel free to use different yarn and corresponding crochet hook for this, but remember that squishy and soft yarn will make it look the comfiest.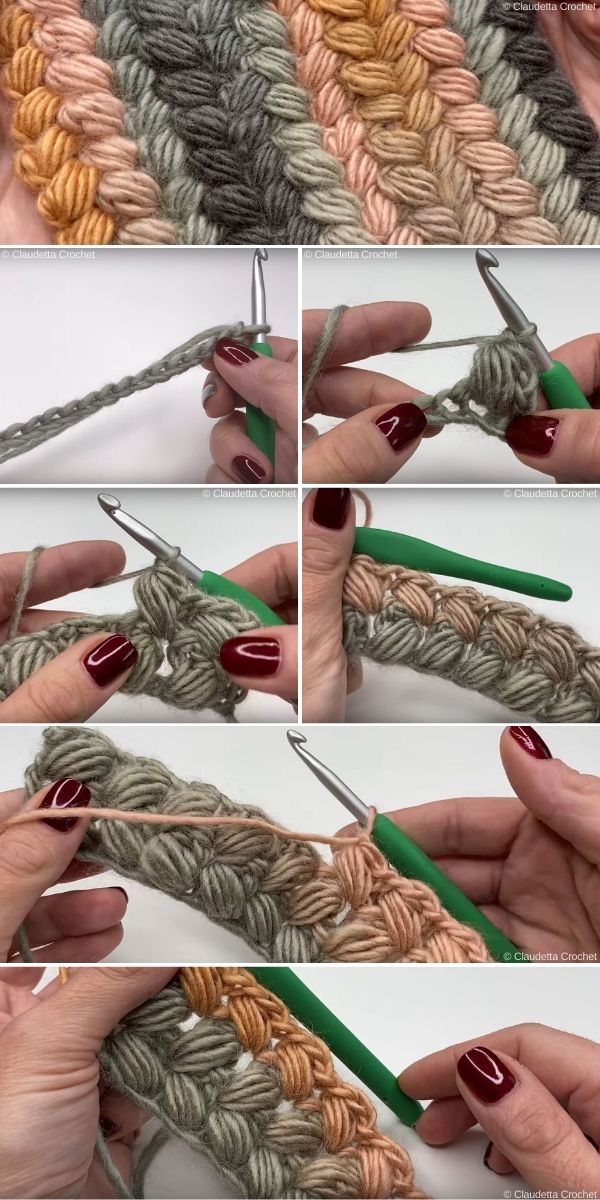 The work begins with starting chain of multiple of 2. It continues with double crochet stitches, chains and puffs, but there is a little trick that makes all the difference! Let me just say that it's all about where you work your puff stitches.
This technique will allow you to create fantastic, double-sided structural crochet piece, which can easily become a baby blanket or a pillow cover.
Check out full video tutorial here, it's really worth a try!
talking about stitches…
Our growing library of free crochet patterns has some projects that might interest you, too. Check out my step-by-step tutorial on how to easily make Little Shells Stitch!
→ Yes! Take me to this tutorial! ←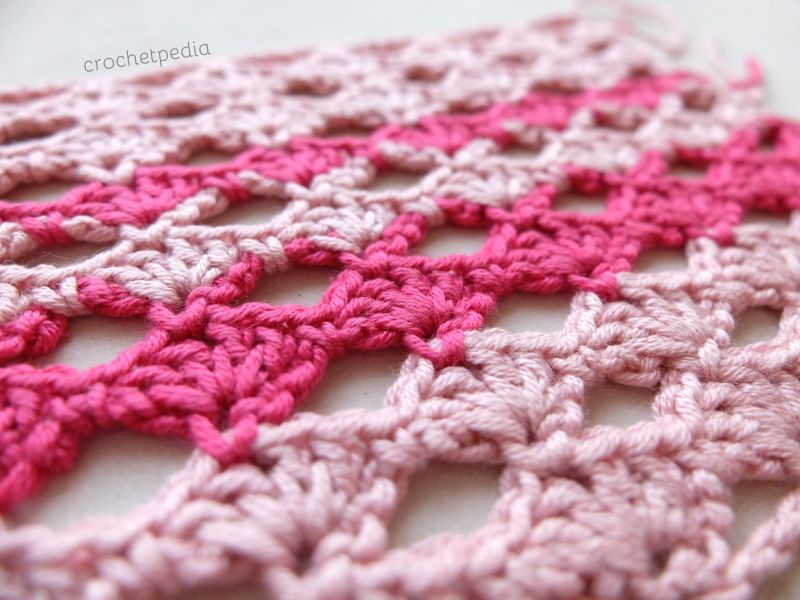 or…
Try my Granny Stripe Stitch Tutorial to learn one of the most popular stitches!
→ Yes! Take me to this free tutorial! ←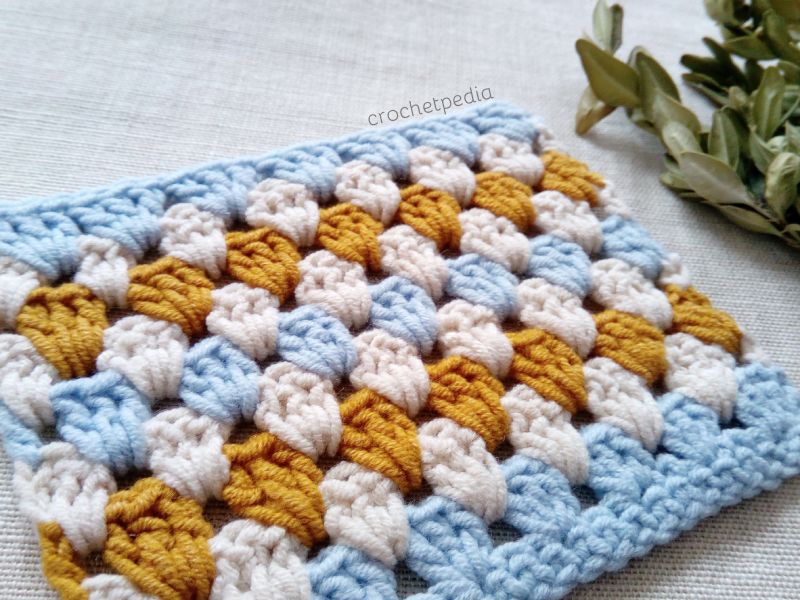 crochet roundup!
This part is for you to explore the variations on a puff stitch. There is a lot to learn, and many surprises on the way! Some of the patterns are free and others are paid, but they all can be your way to honing your skills.
Check out my latest post about Versatile Puffy Shell Stitch, it's so much fun!
Crochet Make Up Scrubbies – Free Pattern

photo by Swoolify – Swool / Nordic Design
Although the author of this photo probably used her imagination to make these, it reminds me a lot of Stitched Up Make Up Scrubbies by Kylie Moleta. You can find Kylie's free pattern here, or dive into the world of Swoolify on her Instagram feed here.
Zig Zag Puff Scarf Free Crochet Pattern
design and phots by B.hooked Crochet
This puffy zig-zag pattern can be used in many, many projects! Will you go for fancy accessory or a squishy blanket? Check out this free pattern here, or learn more about it here.
Aspen Blanket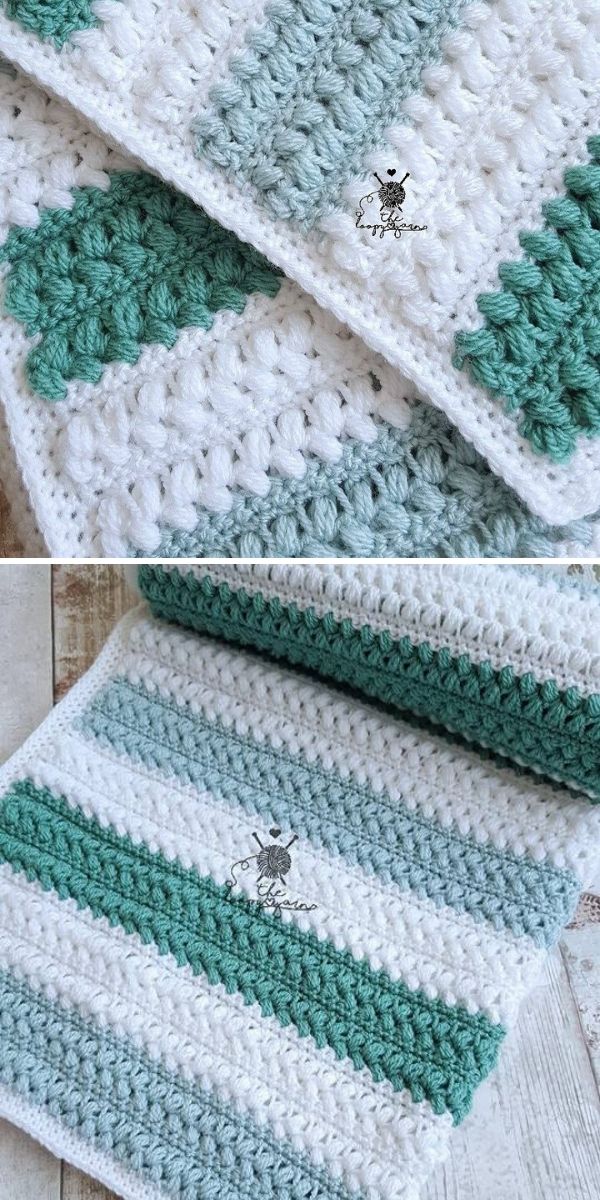 This adorable blanket is a proof that one project can become something totally different, if you know how to adapt. Blanket made by The Loopy Yarn was based on Aspen Pillow by Two Little Birds Patterns, which you can purchase here. Explore Instagram feed of The Loopy Yarn here for more fantastic creations.
Puffy Braided Stitch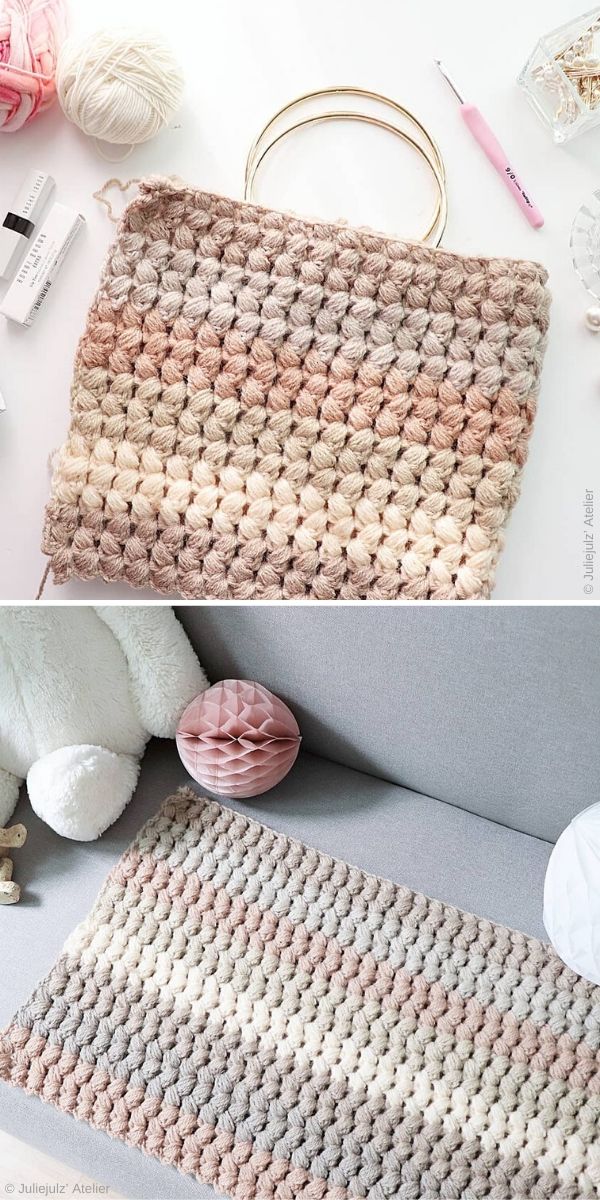 photos by Juliejulz' Atelier
This project has no pattern, but it looks very similar to Puffy Braided Stitch I talked about at the beginning of this post. You can use it to make a nice bag or a rug! See more of Juliejulz' Atelier creations here.
That's all for today, but I'll be back with much more inspiring projects and free patterns. Like, share and subscribe if you like what you see. Stay tuned!
↔
You may also like: Versatile Puffy Shell Star Stitch