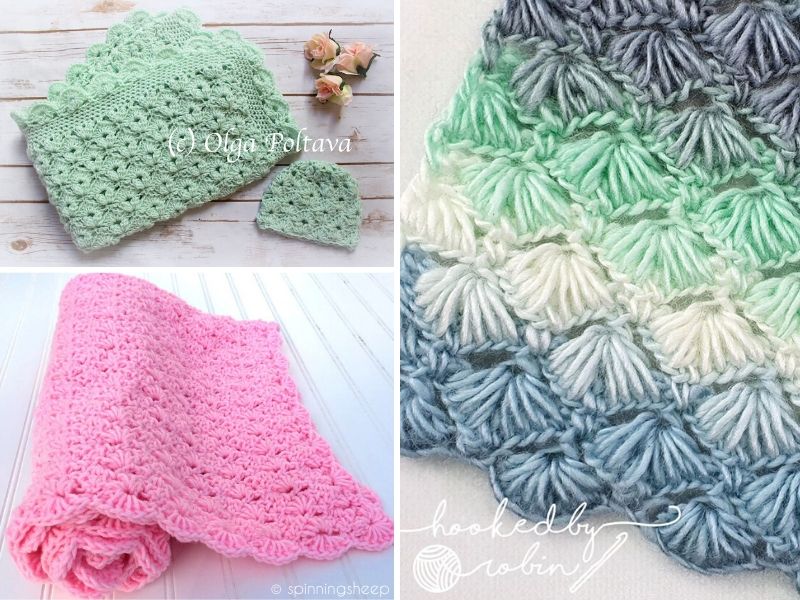 While looking for some inspiration, I've found amazing tutorial by one of my favorite crocheters, Robin. Fun variation on classic shell stitch combines puff stitch and shells in the most elegant way. Structural stitch will be useful in winter accessories or soft baby blankets, because it creates warm and delicate fabric.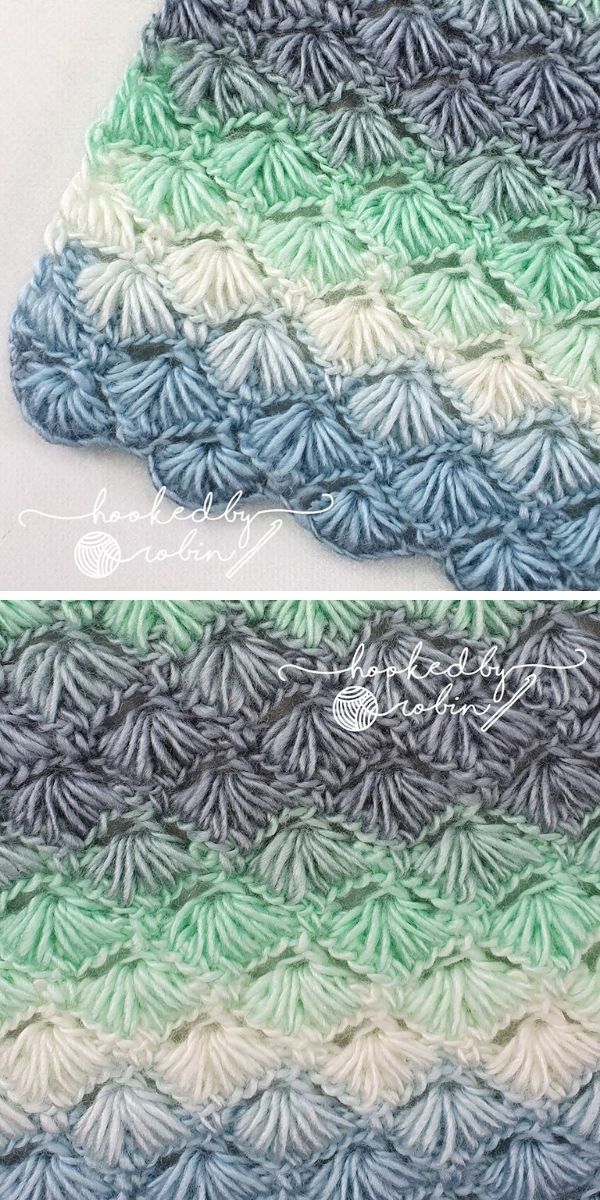 versatile and beautiful stitch
This fantastic stitch is easy to learn and uses some basic techniques, so it's suitable for upper beginners. You can use any yarn and corresponding crochet hook for this, but it looks particularly nice when made with soft and fluffy yarn.
Materials:
Robin used Cygnet Boho Spirit, which is aran type yarn in the colorway "Breeze". She chose 4,5 mm hook, which is exactly what producer recommends for this yarn weight.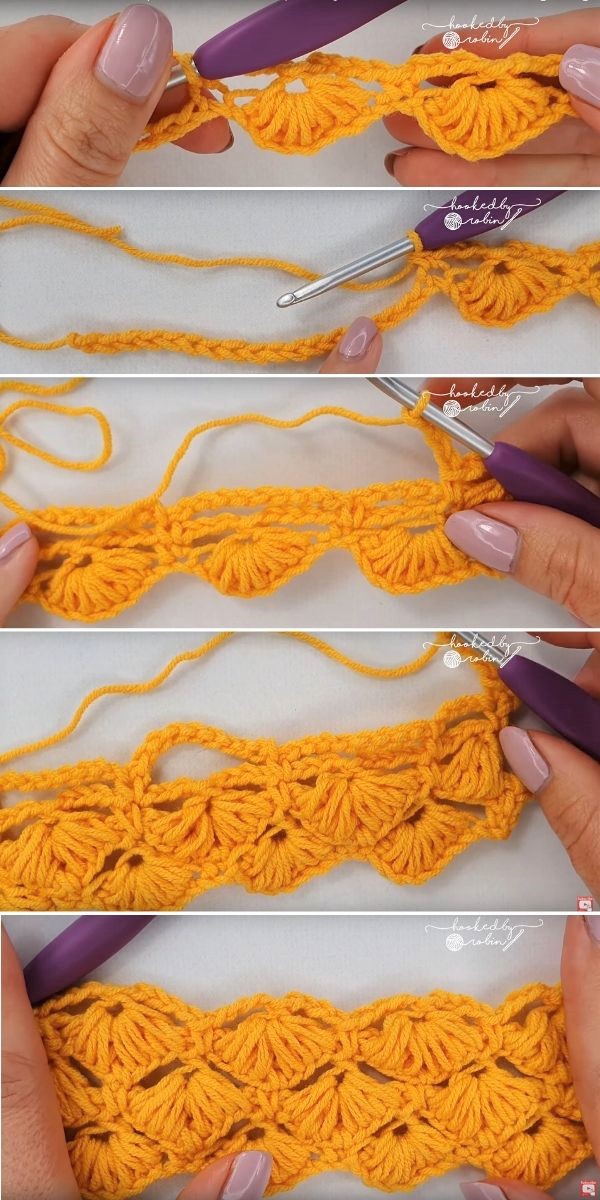 This stitch begins with simple starting chain and continues with puffy shells divided by single crochet stitches. Making even puff stitches requires a little bit of practice, but this fun stitch is a great way to learn how to work with tension.
It uses the same way of pulling out yarn as in puff stitch, but you work in subsequent chain stitches, not all in the same stitch. This way you end up with beautiful structured shells – easy, right?
You can see full video tutorial here, so don't hesitate and try it!
talking about stitches…
Our growing library of free crochet patterns has some projects that might interest you, too. Check out my step-by-step tutorial on how to make easy Little Shells Stitch!
→ Yes! Take me to this tutorial! ←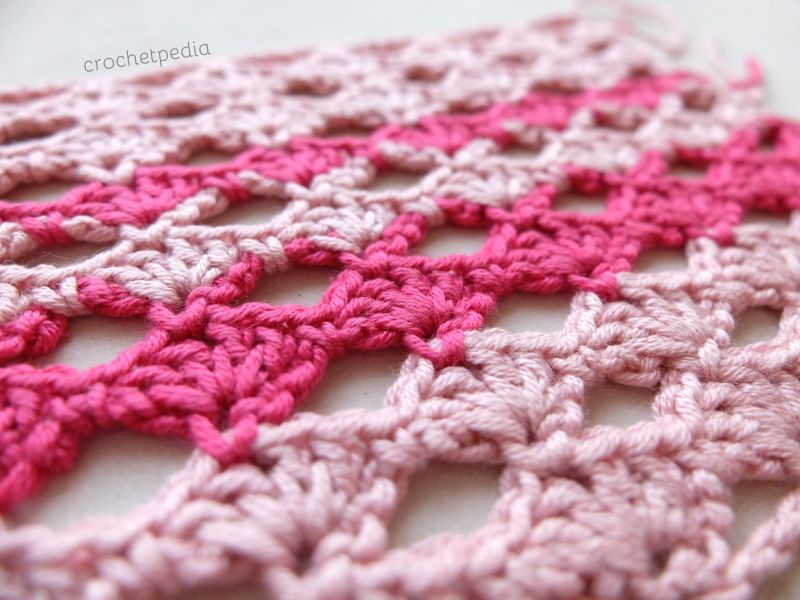 or…
Try my Calm Cove Square to practice puff stitches!
→ Yes! Take me to this free pattern! ←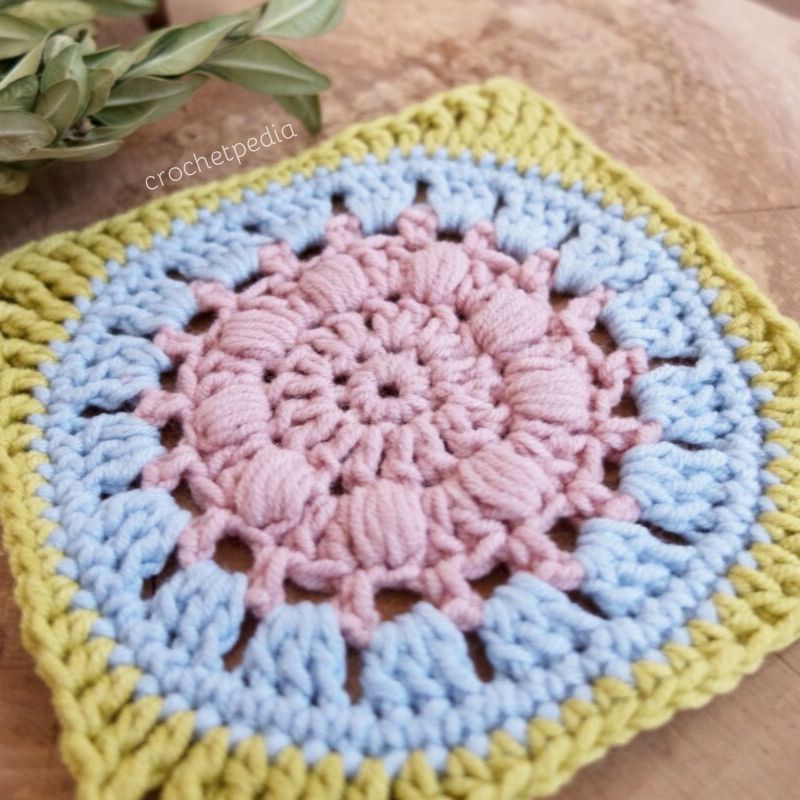 crochet roundup!
If you want to hone your skills and explore the theme of shell stitch, there is a lot of stunning patterns up for grabs online. Some of them are free, others are paid, but I have chosen designs that will be definitely worth your time.
Beautiful Shells Blanket Free Crochet Pattern

design by Lahoma Jayne Nally, this version and photo by GreyFrog
Classic shells are worked from the center to make lovely baby blanket. Ombre yarn will be perfect for this project! Original pattern can be found here, more about this version is here.
Divine Hat Free Crochet Pattern
design by Sarah Arnold, this version and photo by BeyondCrochetToo
This purple beauty uses variation on a shell stitch to create this cute swirly design. It will be fun project for the weekend! Original pattern can be found here, more about this version is here.
Cupcake Shells Blanket and Hat Crochet Pattern
design and photo by Olga Poltava
This beautiful set for a baby can be outstanding gift, that will be cherished for life. These designs use shell stitch not only for nice texture, but also to create fun scalloped edging. You can purchase this pattern here.
Shell Stitch Baby Blanket Crochet Pattern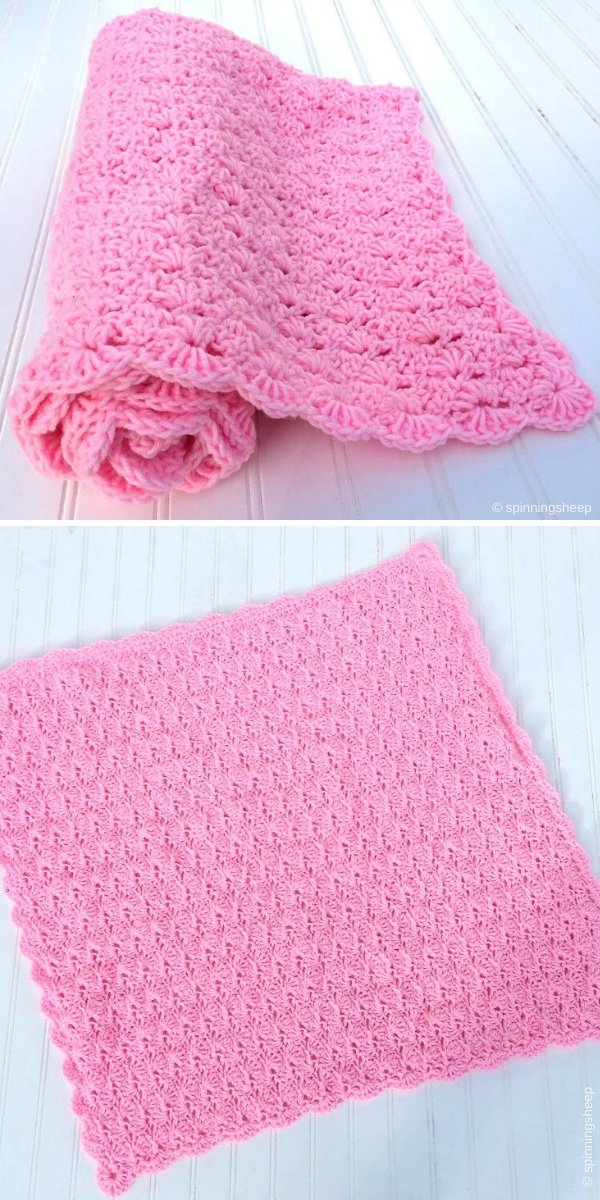 design and photo by spinningsheep
Cute baby blanket like this one can be made in no time by beginners! Once you get the pattern, you will go with the flow. Make a lovely present to the littlest one this year. You can purchase this pattern here.
That's all for today, but I'll be back with much more inspiring projects and free patterns. Like, share and subscribe if you like what you see. Stay tuned!
↔
You may also like: Easy Shawls for Beginners