Have you started your gift-hunting yet? If not, you better start looking around for some cool presents! All of us, who have kids in the family know that they are the most excited gift receivers. This year make a responsible decision and don't buy – make a toy by yourself!
If you haven't tried amigurumi yet, you should definitely try it! Beginners often feel intimidated by it, but it's not that hard to learn. What you really need is basic techniques and a little bit of patience. Bigger toys can be even easier to make than small ones, because you can work on the parts slowly and see all the stitches.
Amigurumi technique uses basic stitches, especially single crochet. Designers usually recommend cotton yarn and suitable crochet hook, but sometimes you can find projects that use novelty yarn. Try this technique today and start practicing, so you can make amazing soft toys for your friends and family.
cute gifts for kids
Our growing library of free crochet patterns has some amigurumi projects, too! Check out my beginner-friendly projects that are available as written patterns. If you like them, just click on the link! 🙂
Sleepy Bunny Lovey – Free Crochet Pattern
My take on baby lovey combines little two-sided blankie and amigurumi elements – head and little paws. This is a great idea for a baby shower gift!
→ Yes! Take me to this free pattern! ←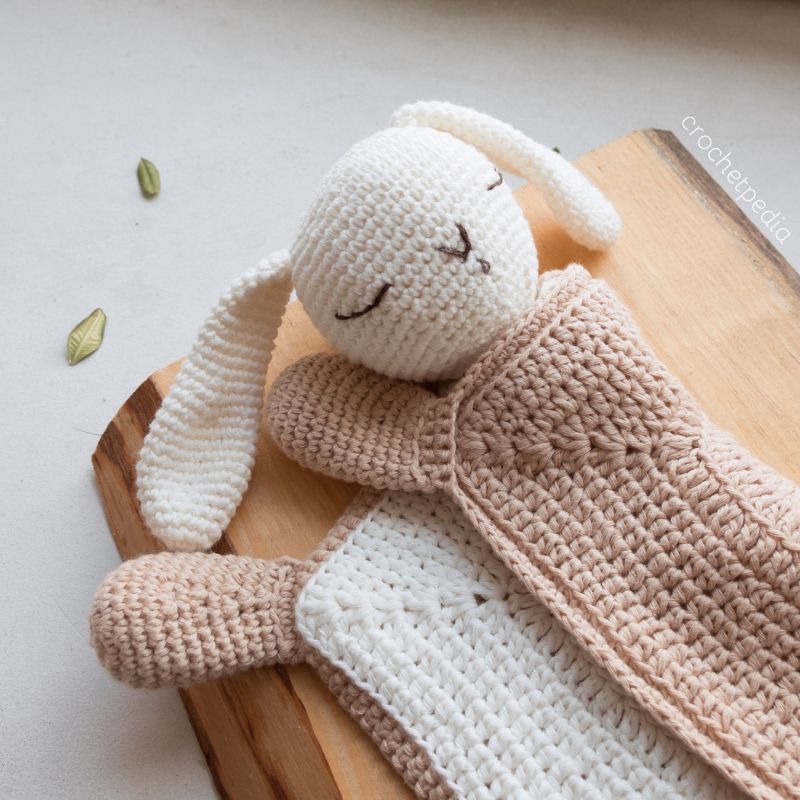 Rose Bunny Amigurumi – Free Crochet Pattern
Little amigurumi bunny will become a lovely amulet for kids of all ages. This is a beginner project with step by step instructions.
→ Yes! Take me to this free pattern! ←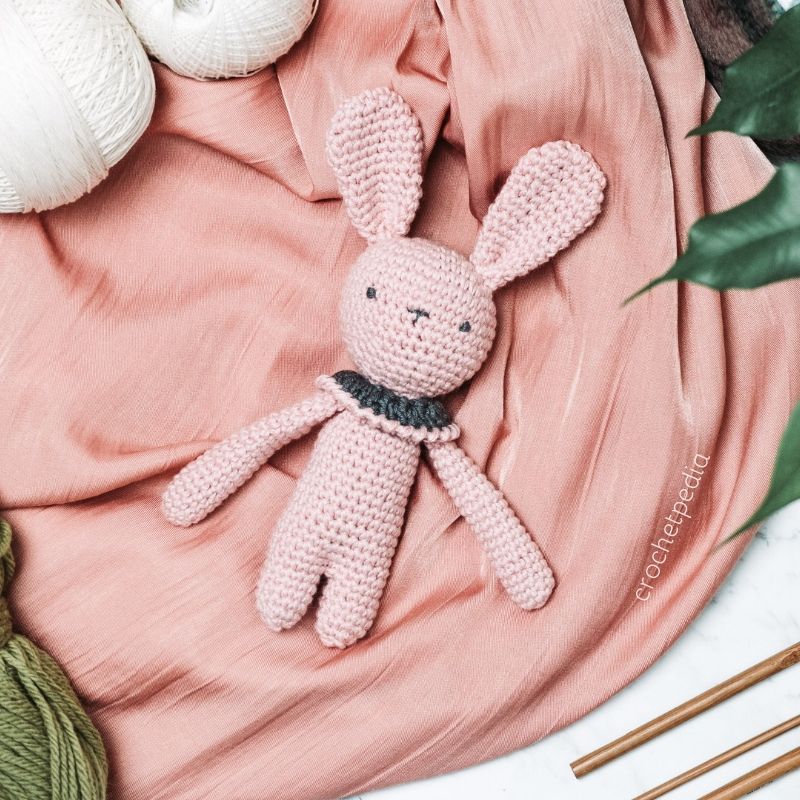 crochet roundup!
You can find fantastic amigurumi patterns online, because a lot of designers share their projects for free! Today I want to share the cuddliest of them. Hope you will find inspiration here, as I did! Happy crocheting 🙂
Leon Lion Amigurumi

design and photo by Joanne Loh
This cute amigurumi lion is a fantastic squishy design, so consider making it this year. Furry mane and pointy ears ask to be cuddled!
Corgi Dog Amigurumi
design and photo by StringyDingDing
All dog lovers will be happy to receive this beautiful cuddly corgi. This project uses furry yarn with beautiful effect!
Squishy the Cat Amigurumi
design and photo by StringyDingDing
Simple amigurumi cat can be a lovely gift, so don't over complicate your projects. Introduce favorite colors of the receiver and add some cute details.
Dash the Deer
design and photo by Jess Huff
Deers are kings of the woods, as well as very majestic animals! This amigurumi deer will be a perfect friend that will keep your baby company.
Little Mouse Li
design and photo by Chuchkalova Marina
Little mice can be cuddly, too! These pals love fall season, because they feel their best surrounded with colors of nature.
Hady Hippo Amigurumi
design and photo by Joanne Loh
This happy hippo is on vacation, so don't bother her much! She has her hat and beach bag, as well as frilly bathing suit.
Happy Monkey
design and photo by Ashleigh Kiser
Happy monkey like this one will bring smiles on everyone's faces, because it looks so friendly. This cute oldschool toy will be loved by kids.
↔
That's all for today, but I'll be back with much more inspiring projects and free patterns. Like, share and subscribe if you like what you see. Stay tuned!
You may also like: Easy Shawls for Beginners