Welcome to Crochetpedia
Crochetpedia is a place for all makers. If you want to hone your skills, try new techniques, or simply create something beautiful, explore our knowledge base or easy step-by-step tutorials. We believe that crocheting is a kind of superpower. Transforming one strand of yarn into garments, accessories, and even shoes – isn't it amazing? No matter what age or gender you are, grab your crochet hook and try it. Don't worry, we've got your back!
Contact us: [email protected]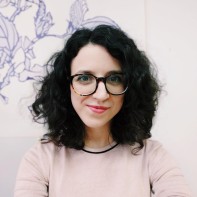 Hi, I'm Kate!
I'm a crafter and textile designer. I come from a family of makers who never stop creating. Crochet, knitting, sewing… Handmade is definitely my thing! Make yourself at home and let's create something together!
Followers Across YouTube, Facebook, Instagram and Pinterest.