How To Crochet Little Shells Stitch + Video!
Wondering how to crochet shell stitch? You can use them to make many different projects, ranging from clothes to home accessories, so they are very versatile. This simple stitch creates lacy structure, so it can look casual or elegant, depending on the materials you choose. If you decide to use cotton, like I did, you will end up with nice soft texture, but you can try it with thread or flowy silk. All in all, you will surely end up with very elegant and sophisticated design.
◉
SAVE IT IN FAVORITES ON RAVELRY
or follow me on PINTEREST and INSTAGRAM
◉
This is a perfect stitch for beginners who want to try shells, so don't hesitate to try it. It's easy to grasp after several rows, because it's just a two-row repeat. Changing colors in different places will produce different results, so try it out a couple of times to see what this stitch can do for you 🙂
If you are a visual learner, see my video tutorial here:
CHECK OUT OUR OTHER FREE PATTERNS: Sleepy Bunny Lovey and Lake Sunset Shawl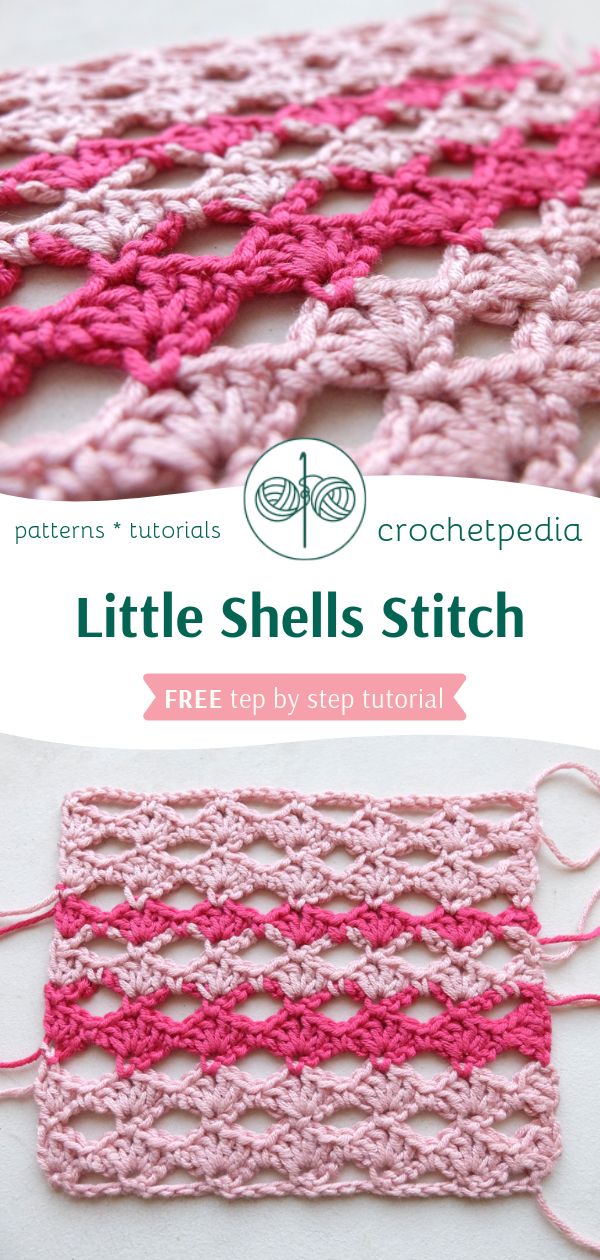 PATTERN NOTES
LEVEL – beginner
TERMS – standard US
TECHNIQUES
MATERIALS AND TOOLS
you can use any yarn and recommended hook size

for the sample I used YarnArt Jeans and 3 mm hook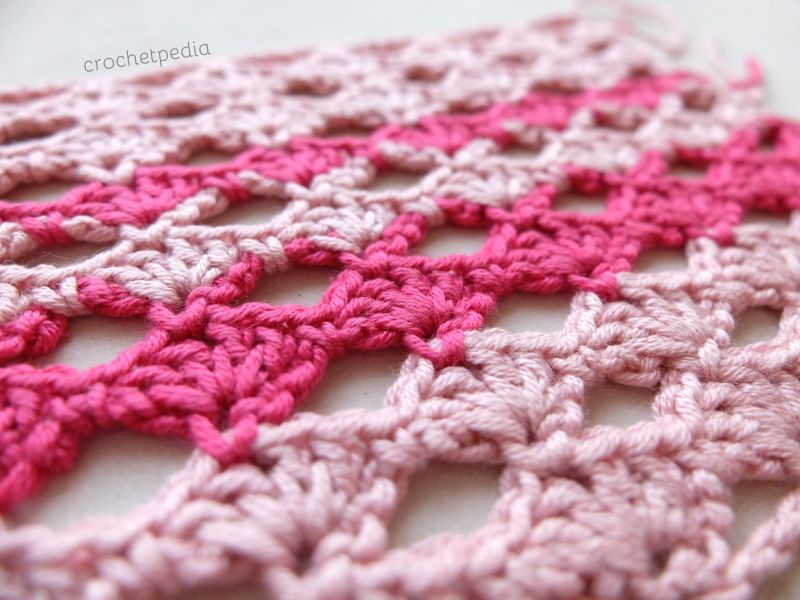 diagram
diagram is a visual representation of the pattern, where symbols are used to represent stitches.

start with chaining multiple of 4 + 2 – as you can see, starting chain has the "+2" colored pink.

instructions between asterisks *x* indicate motif that should be repeated.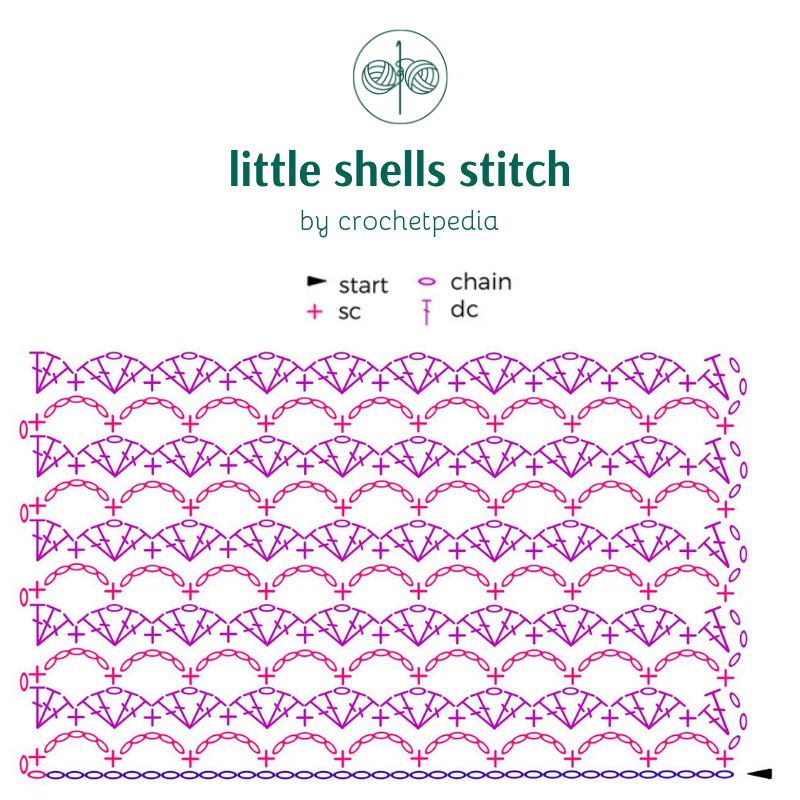 The diagram above shows that the second row starts with two double crochets, which you work in the 3rd chain, but I recommend you working them in the single crochet from the previous row. Both ways will result in the pattern, but this way the edge is more straight.
step-by-step tutorial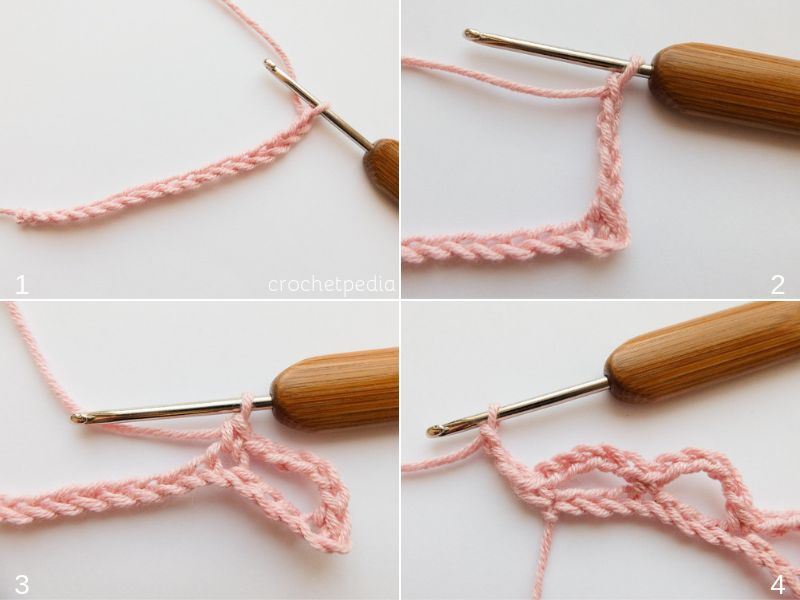 START:
chain multiple of 4 + 2
ROW 1:
1 sc, *5 ch, skip 3, 1 sc* repeat until the end of the row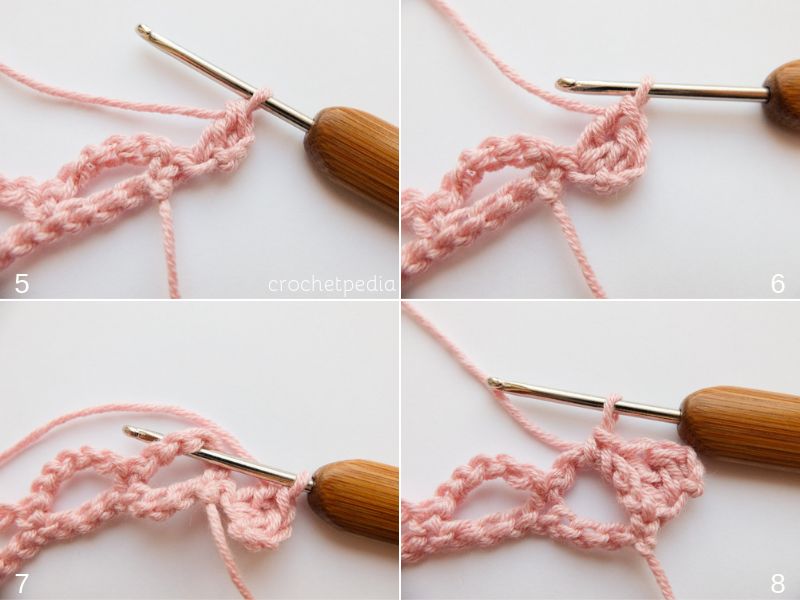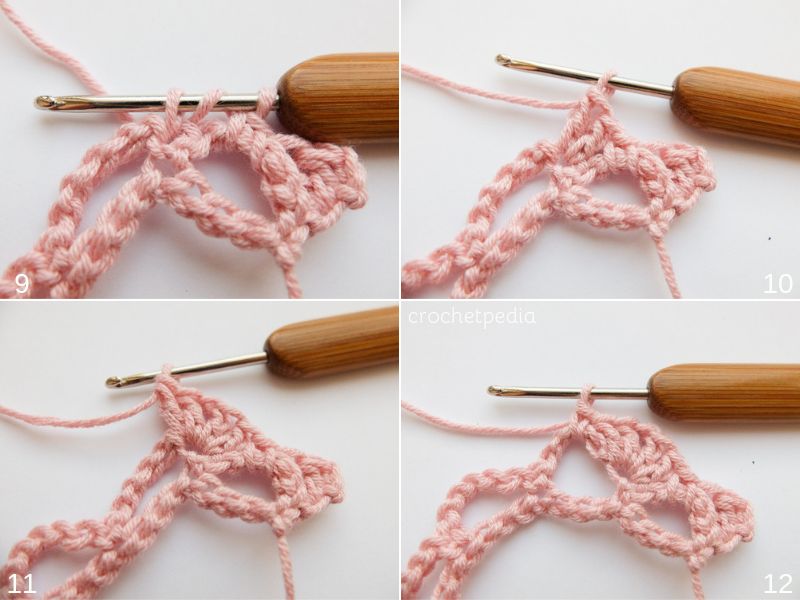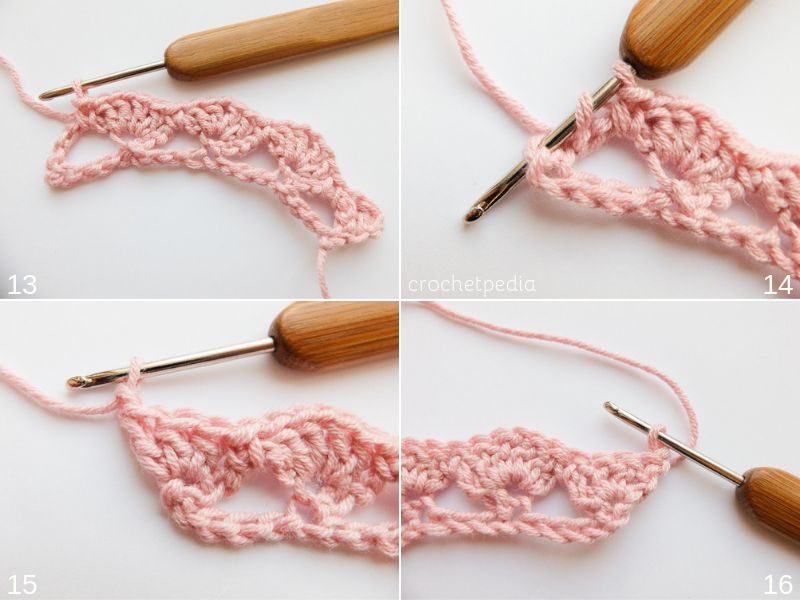 ROW 2:
3 ch, 2 dc in the first stitch, *1 sc in the chain space; all in sc from the previous row: 2 dc, 1 ch, 2 dc* repeat until the last sc in chain space, finish with 3 dc in the last sc of the previous row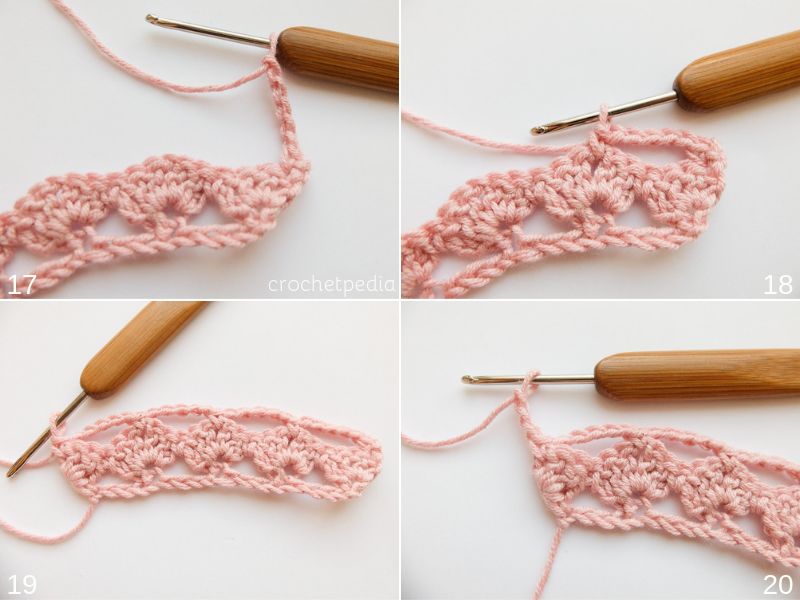 ROW 3:
1 ch, 1 sc, *5 ch, 1 sc in the chain space in the middle of a shell* repeat until the end of the row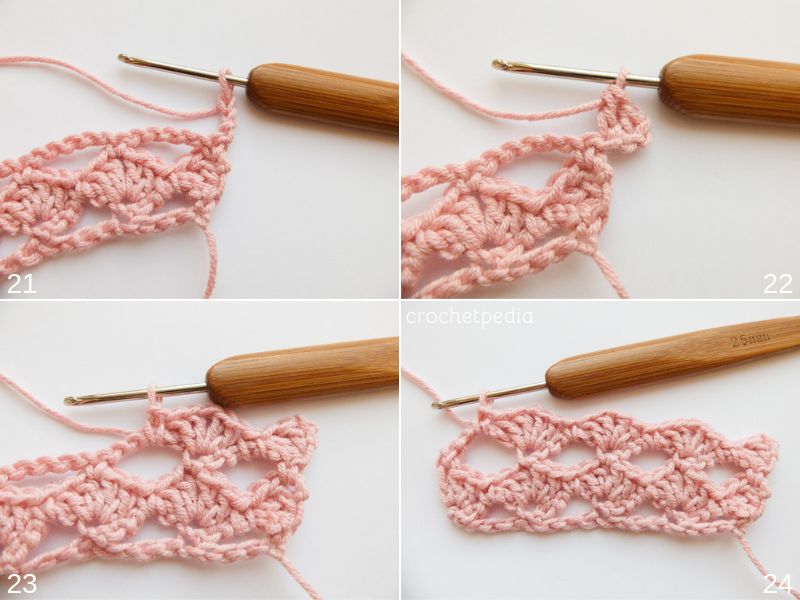 Repeat rows 2 and 3 until you reach the desired size.
Hey, it wasn't hard, right? Use this stitch in whatever project you want.
share, like, subscribe!
If you happen to make this project, I would love to see it, so don't hesitate to contact me! Please feel free to share the results with us in the comments or on social media. Of course, if you find any mistakes in the pattern or find it hard to understand, please let me know, so I can learn and improve!
Sharing is caring, so if you liked this project, be sure to share it with your friends and spread the word, because I really appreciate it! For more free tutorials, patterns and interesting articles – follow my social media pages and allow notifications to get a pop-up whenever new post is published.
◉
FOLLOW ME ON PINTEREST AND INSTAGRAM