How to Choose the Right Crochet Project
So you want to start a new crochet project, right? Great, because I've got a bunch of tips on how to choose the best one for your actual mood and skillset.
No matter if it's your first project ever, or if you've made a bunch of them before – ask yourself these questions to avoid mistakes and frustration along the way.
◉
Next article in the series: How to Choose the Right Yarn for Your Crochet Project.
When in doubt, check out my Knowledge Base for Beginners to find the articles you need.
◉
Choosing Your First Project Ever
Assess your skillset.
Have you got the basics under your belt yet? If not, start with learning how to use a crochet hook, how to chain stitch, and work basic stitches, such as single crochet and double crochet. This will help you get familiar with the movements and keeping the tension.
See 5 Things I Wish I Knew as a Beginner Crocheter.
Choose the easiest and quickest projects.
If you cannot wait to make something, choose the simplest things to make – cup cozy, headband, or a simple coaster. Remember, that diving into crochet project head-first may result in you frogging (a.k.a undoing!) the whole thing, which may leave a mark on the yarn you use.
Start with bulky yarn.
I highly recommend starting with bulky yarn, because it works up really fast and the stitches are easier to see and count. Even better if it's in a light color, because it makes them much more visible.
Choose visual tutorials.
Written instructions may often be unclear, especially if you are just starting out. Use video or photo tutorials to make sure how the stitches should be made.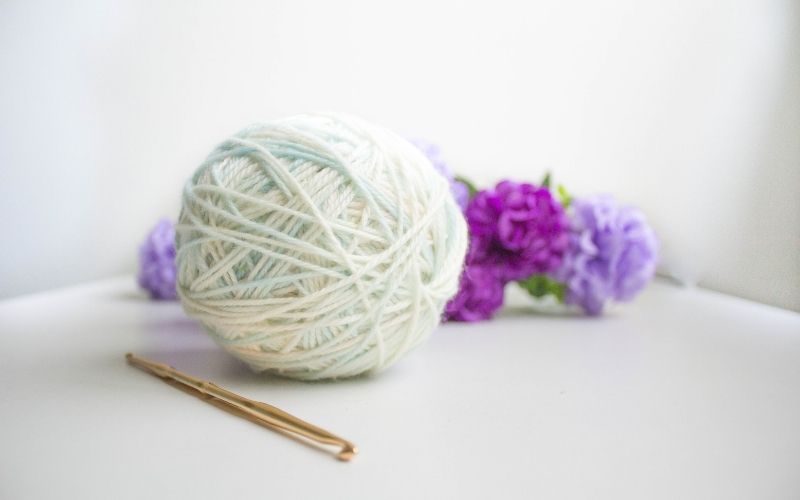 ◉
Things to Consider when Choosing a Project
You can use these tips whenever you plan on starting something new.
What to make
Is it for a baby, or an adult? For a man, or a woman? What aesthetic do they like and will it fit into their lifestyle? Consider who will be the receiver of your project and what would be the best thing to make them happy. I've listed the best ideas in my Handmade Gift Guide.
Making something for yourself? Think what could complement your wardrobe or home, at the same time fitting to your style. If you won't like what you've made – donate it!
Consider the weather and the theme: warm weather (light garments, sun hats), cold weather (hats, mittens, scarfs), festive (Christmas-themed, Easter-themed), or all-year-rounders (blankets, shawls, home accessories).
Your skill level
Ask yourself these questions:
How long will it take to finish?
Sometimes a big project can be really daunting, no matter how easy it is, so make sure that you choose crochet project that won't bore or tire you.
Does it require unfamiliar finishing techniques?
Some projects, for example amigurumi, may require joining many elements, or basic skills in sewing and embroidery. It's easy to learn, but always take it under consideration, because it may require additional time and materials.
Does it employ complicated techniques?
Consider if you are in the mood for a relaxing easy project, or would rather take on a challenge. It's important, because it will highly impact the level of focus you'll need to employ, as well as the amount of time you'll need to spend on it.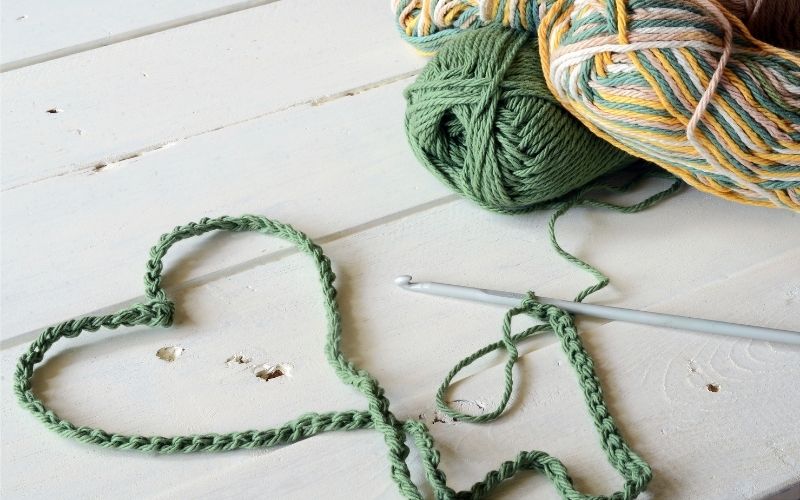 Yarn characteristics
The article called How to Choose the Best Yarn for Your Crochet Project is in the making. When it's ready, the link will be here. 
For now, you can learn more about yarn types, yarn balls and how to read yarn labels.
Color potential
The article called How to Choose Colors for Your Crochet Project is in the making. When it's ready, the link will be here. 
Type of instructions
If you know how to read written patterns and how to read charts, most patterns won't have secrets from you! However, if you'd like to be sure that you know what you're doing, choose those patterns that have supplemental video- or photo-tutorials.
◉
SHARE, LIKE, SUBSCRIBE!
Sharing is caring, so if you liked this article, be sure to share it with your friends and spread the word! Stay tuned for more free tutorials, patterns and interesting articles by following my social media pages (PINTEREST and INSTAGRAM), or allow notifications to get a pop-up whenever I publish something new.
◉
You may also like: 5 Ways to Make Your Crochet Pieces Look Pro