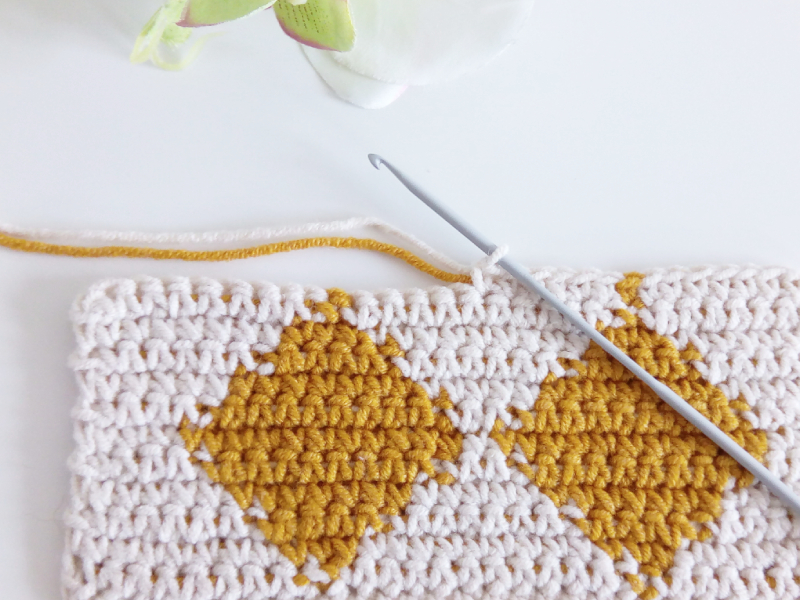 Tapestry crochet
Also known as carpet crochet, mochila crochet, wayuu crochet.
Related terms: mochila bag, wayuu bag
This is a crocheting technique allowing one to create tight stiff shapes with a uniform pattern on the front and back of the piece. A Mochila or Wayuu bag is a traditional, very colorful and patterned bag made by the women of the Wayuu tribe, an ethnic group indigenous to South America and living in Venezuela and Colombia.
Carpet crochet is based on crocheting in (hiding) currently unused threads of one of the colors inside a single stitch of another color – in this way the knit is thicker and less flexible, the pattern uniform on both sides of the project, while the join between the colors is invisible.
This technique uses a uniform stitch throughout the whole piece of crochet, placing emphasis on the pattern being displayed. You may design your own pattern or use one of the many to be found on the internet.
examples
There are so many amazing projects featuring this technique, and crocheters come up with new ideas everyday. These few examples show how versatile tapestry crochet is, and how many beautiful things you can do with it.
Candy Heart Pouch

by Steph Lewis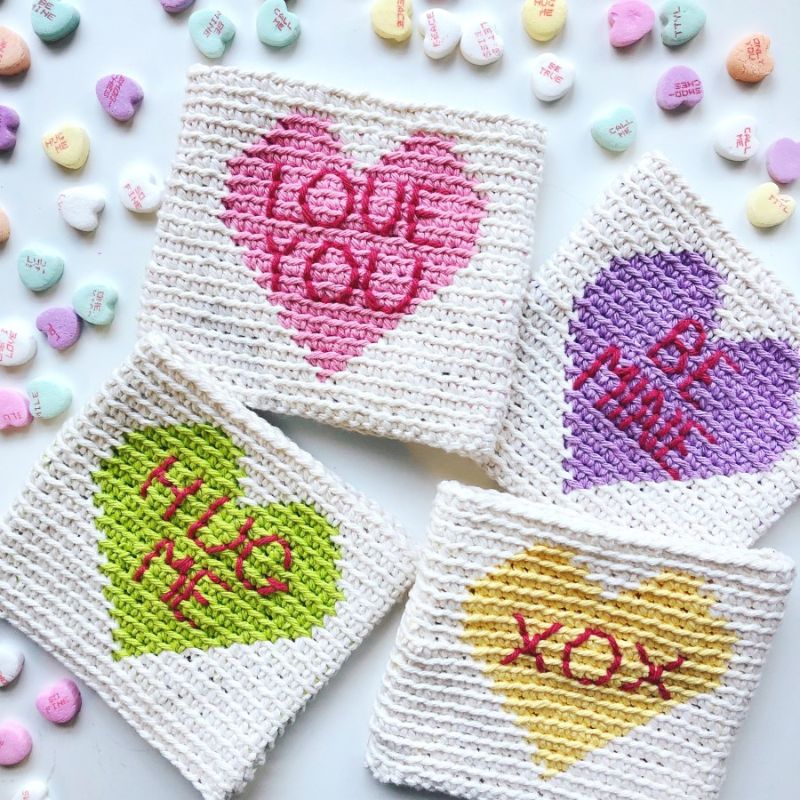 Check out this free pattern here -> LINK
Phoenix Rising Blanket

by Helen Coe aka Silverarcheress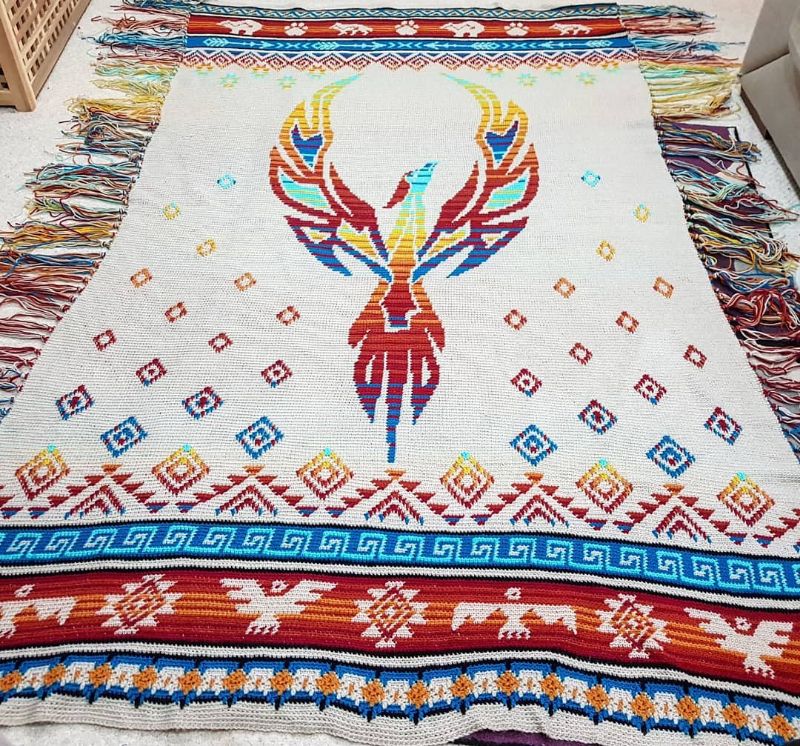 Check out this pattern here -> LINK
Mochila Bag

by Marion Verloop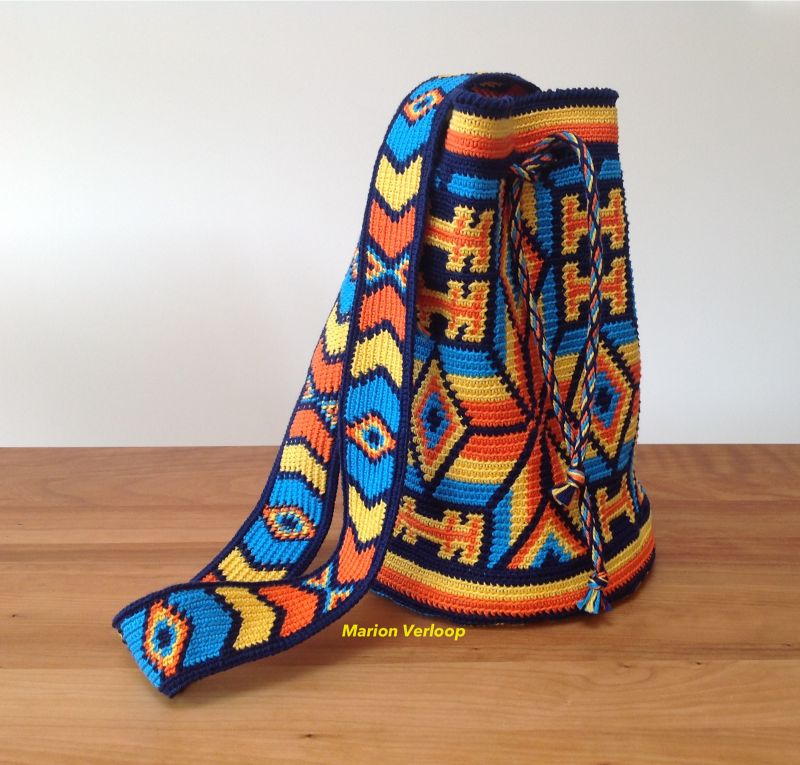 Purchase the pattern here -> LINK
Market Day Bag

by DROPS design, this version by LBK63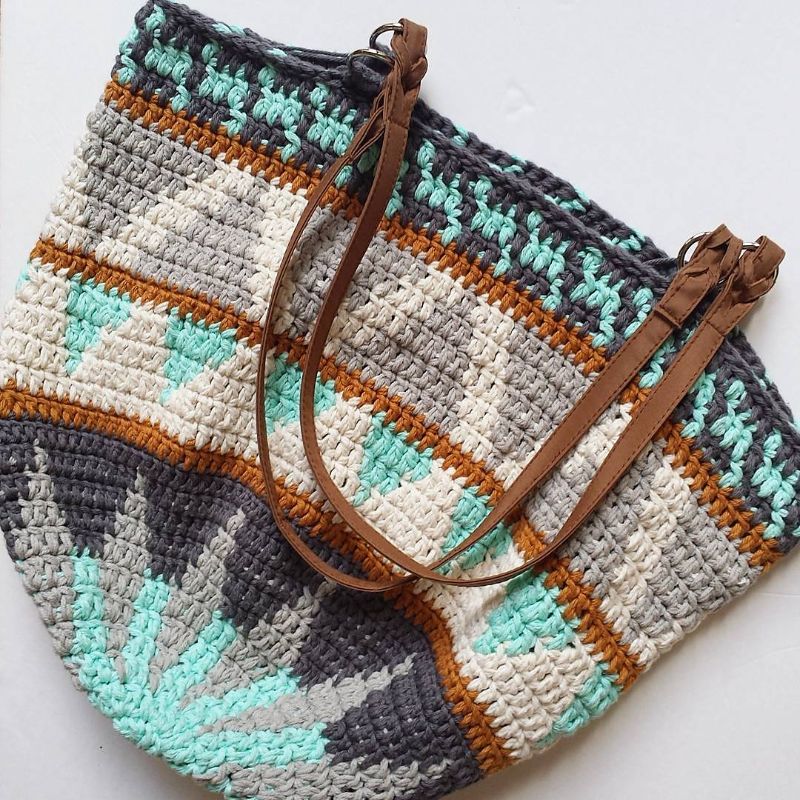 Check out free pattern here -> LINK and take a look at this version here -> LINK
Cactus Basket

by Steph Lewis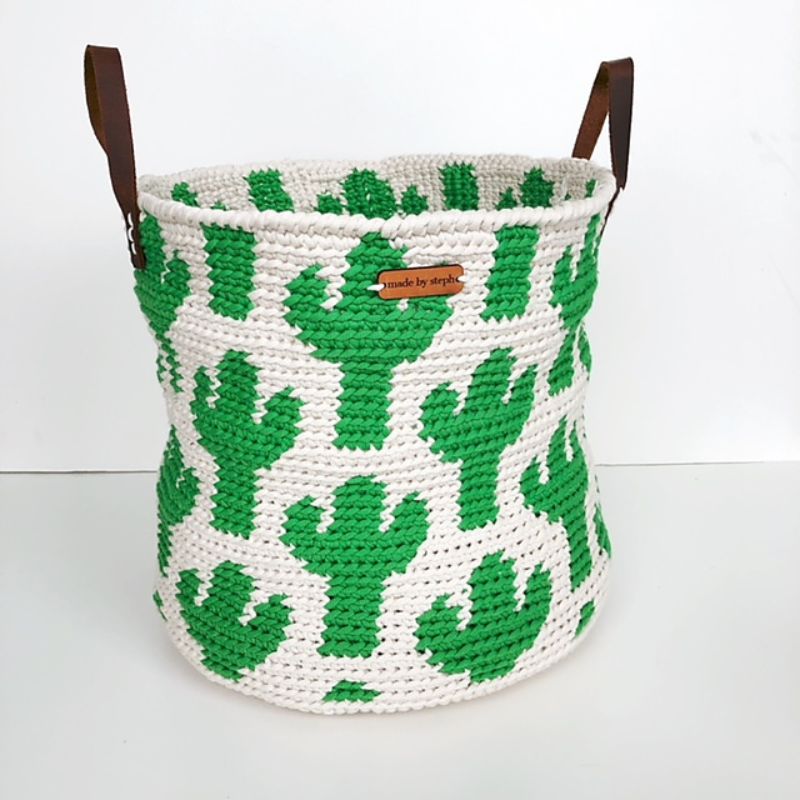 Check out free pattern here -> LINK
Harlequin Cushion

by rettgrayson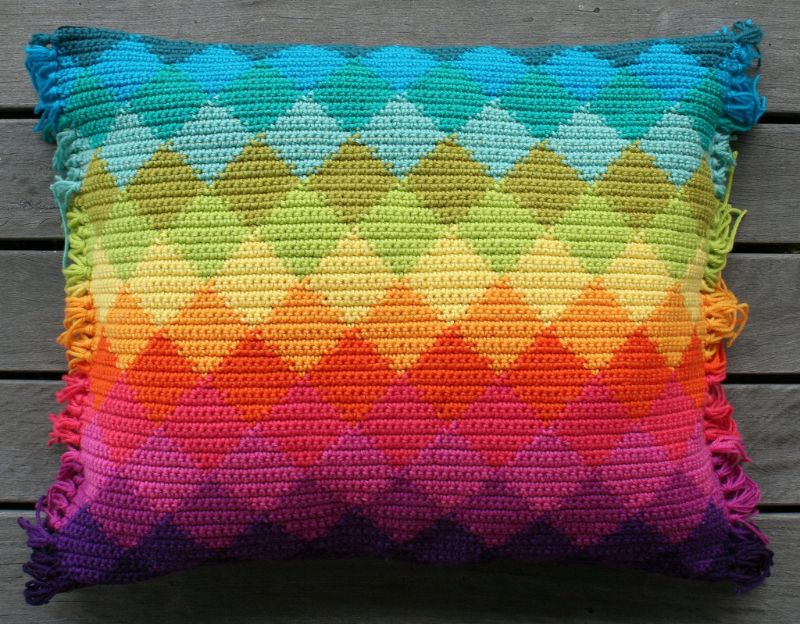 See more photos here -> LINK
Swedish Heartwarmer from Nås by yarnjungle
Read more about this project here -> LINK
Scraps Spring Cleaning by LanArta
See more photos here -> LINK
Split Infinitive by Lori M. Carlson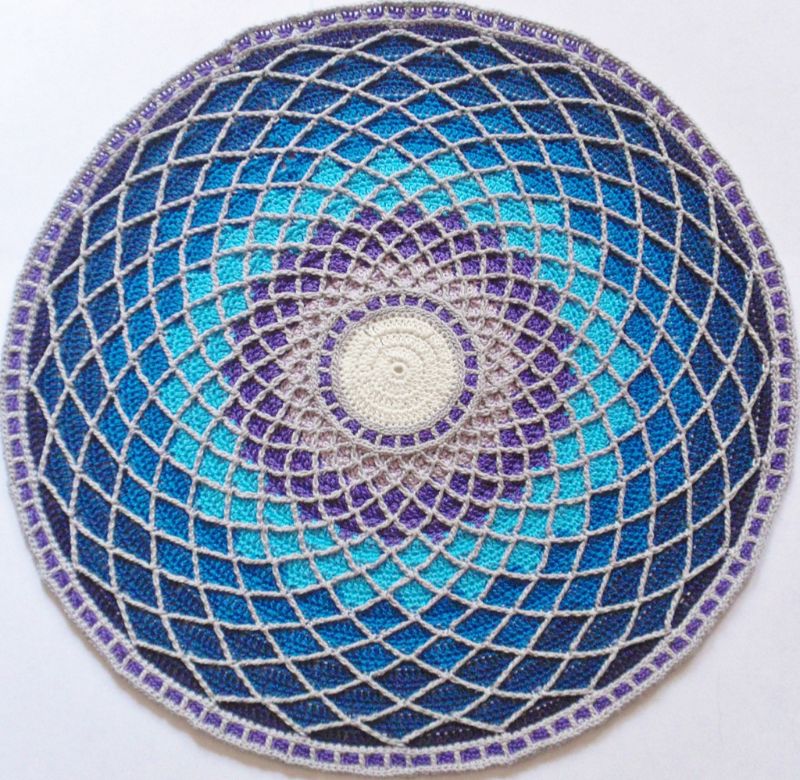 Read more about this pattern here -> LINK
Falling Lights Blanket by Magdalene Lee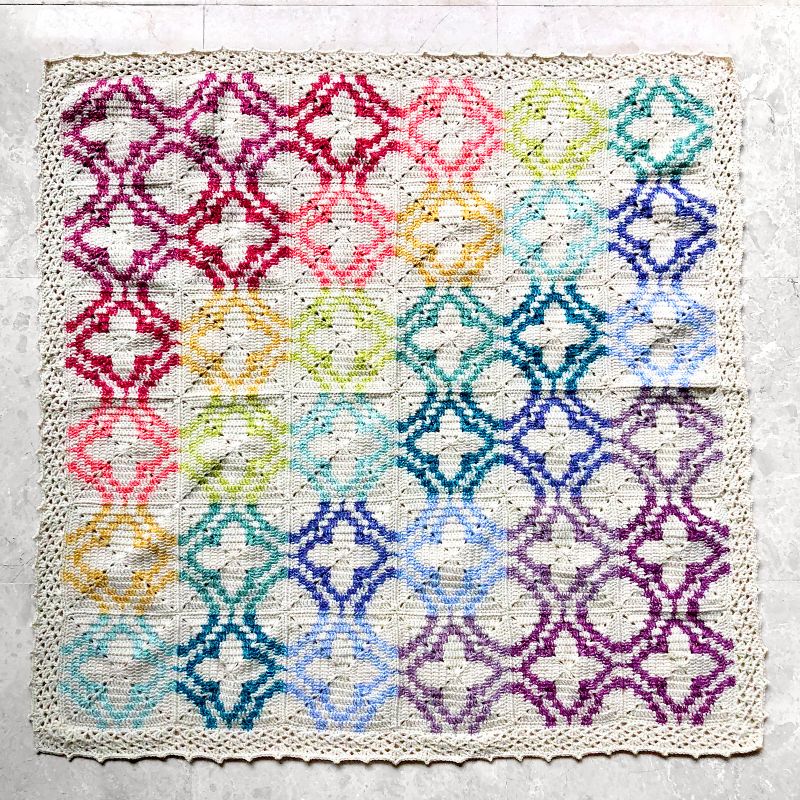 See more photos here -> LINK