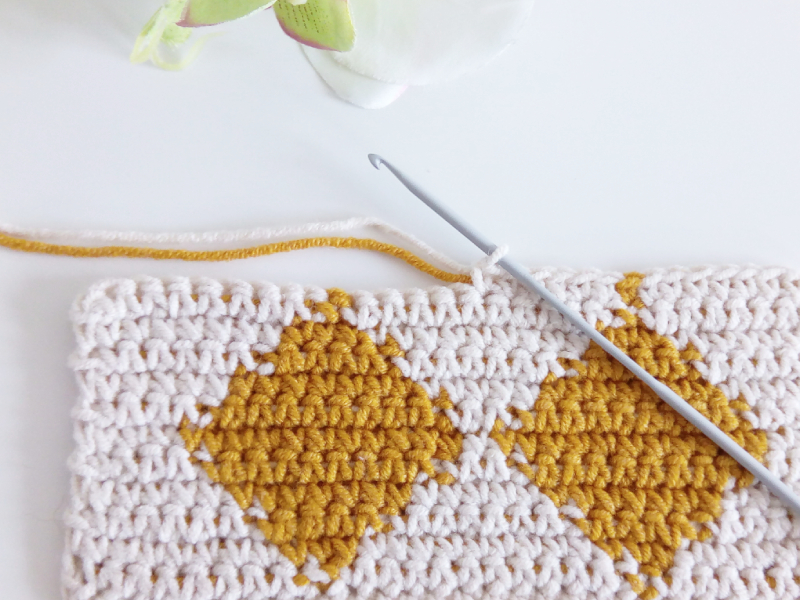 Tapestry crochet is also known as carpet crochet, mochila crochet, or wayuu crochet. Intarsia and jacquard are very similar techniques, too, so you can find lots of sources that use these names interchangeably. 
There are a lot of different terms used to describe colorwork techniques, so it's easy to get confused. Even in crochet and knitting literature we can encounter the use of some terms interchangeably, overlooking important differences between techniques.
Explore The Best Tapestry Crochet Ideas here:
Tapestry Crochet Ideas- Free Resources and Inspiration!
What is tapestry crochet?
This is a crocheting technique, which allows you to create colorful patterns visible on the front and back of the piece. 
Mochila Bag

by Marion Verloop

Purchase the pattern here -> ravelry.com
A Mochila or Wayuu bag is a traditional, very colorful and patterned bag. It originates from the works of the women of the Wayuu tribe, an ethnic group indigenous to South America and living in Venezuela and Colombia.
How does it work?
The trick of this method is crocheting over, or hiding in, currently unused threads of one of the colors inside a stitch of another color. It makes the crochet piece thicker and less flexible, but the pattern becomes uniform on both sides of the project. The join between the colors is invisible, and you can pick up the color you want for each stitch.
This technique uses a uniform stitch throughout the whole piece of crochet (usually single crochet), because it places emphasis on the pattern being displayed. You may design your own pattern or use one of the many, which you can find on the internet.
Intarsia and Jacquard
Intarsia and jacquard stitch are two different techniques for creating multicolored patterns, from which one refers to knitting, and the other most often appears in the context of textiles.
Intarsia, also known as picture knitting, is based on joining the thread of a different color in the place where the piece requires it. This kind of knitting is very flexible while the 'unused' threads don't create any additional thickness.
Jacquard is a term more popular in weaving and textiles, where interweaving colors create the pattern on both sides of the fabric. Contrary to tapestry crochet, though, the "picture" is visible from behind as a "reverse-colored" image. Jacquard patterns are usually fine and complex.
Examples
There are many amazing projects featuring this technique, because it's very popular among crocheters. They come up with new ideas everyday, so everybody can find something they like. These few examples below show how versatile tapestry crochet is, and how many beautiful things you can do with it.
Candy Heart Pouch

by Steph Lewis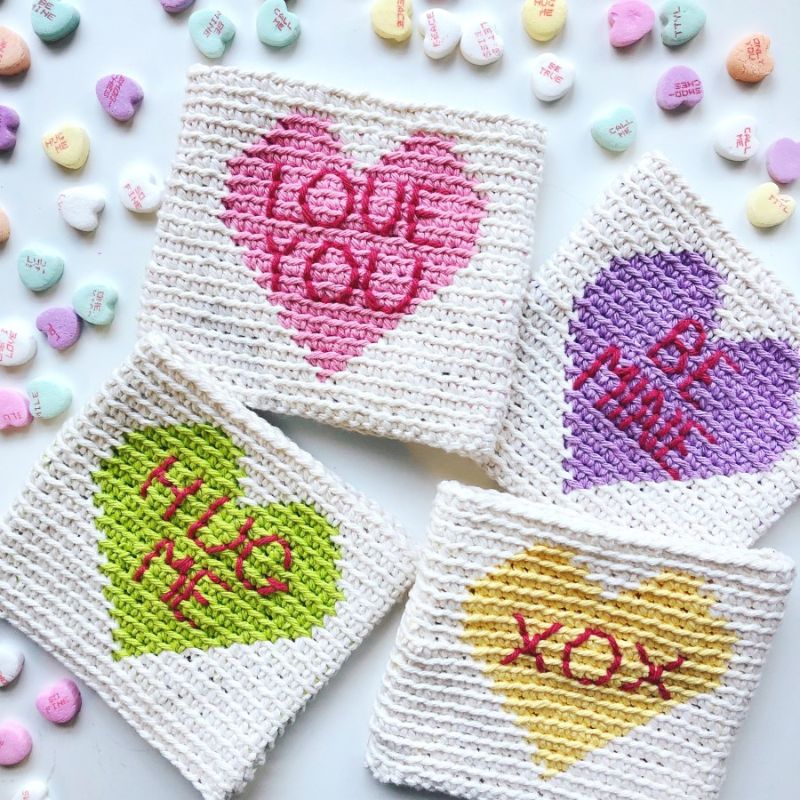 Check out this free pattern here -> stuffstephmakes.com
Phoenix Rising Blanket

by Helen Coe aka Silverarcheress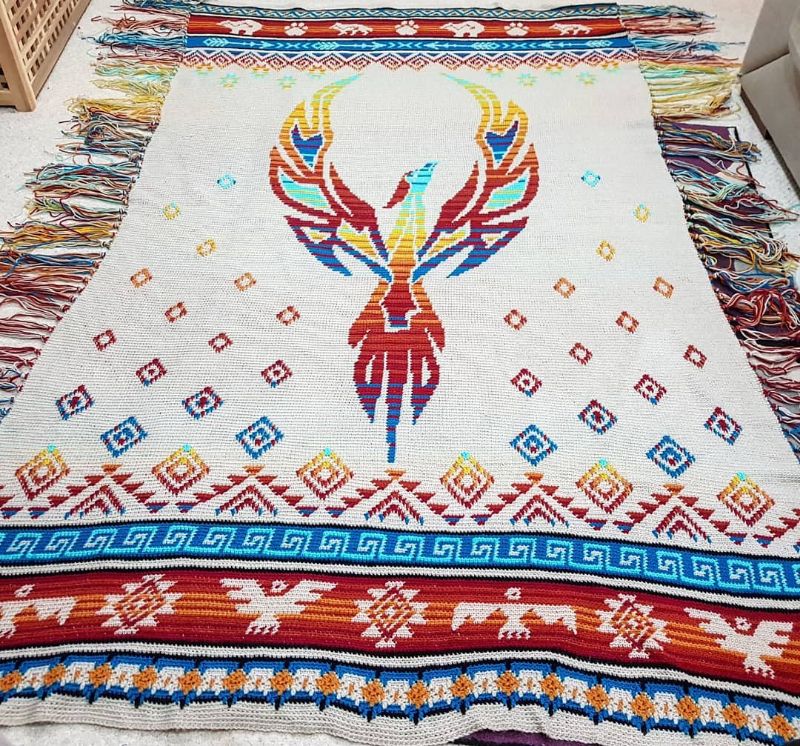 See this pattern here -> facebook.com
Market Day Bag

by DROPS design, this version by LBK63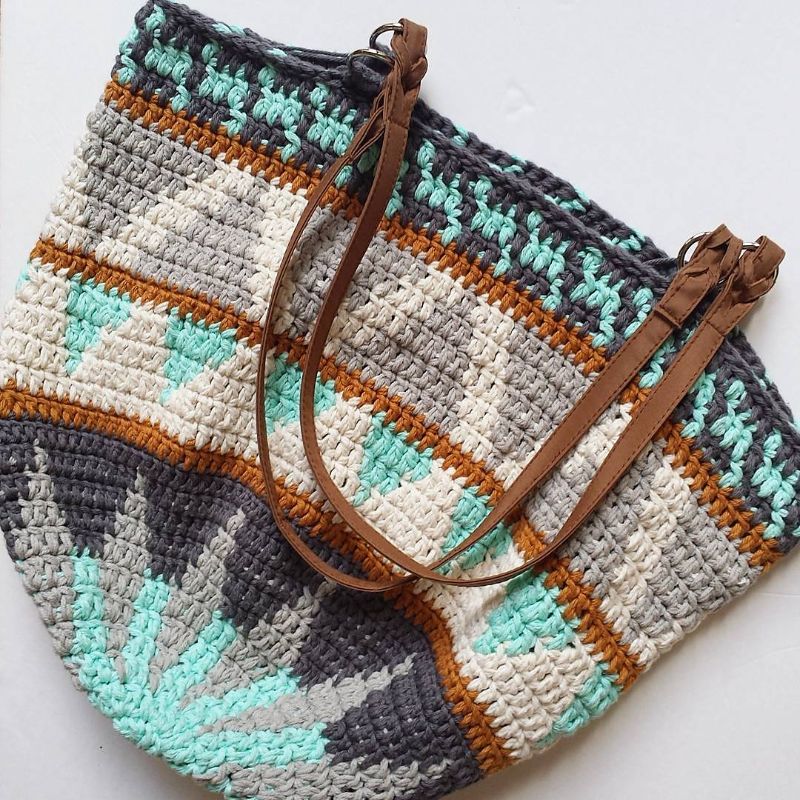 Check out free pattern here -> garnstudio.com and take a look at this version here -> ravelry.com
Cactus Basket

by Steph Lewis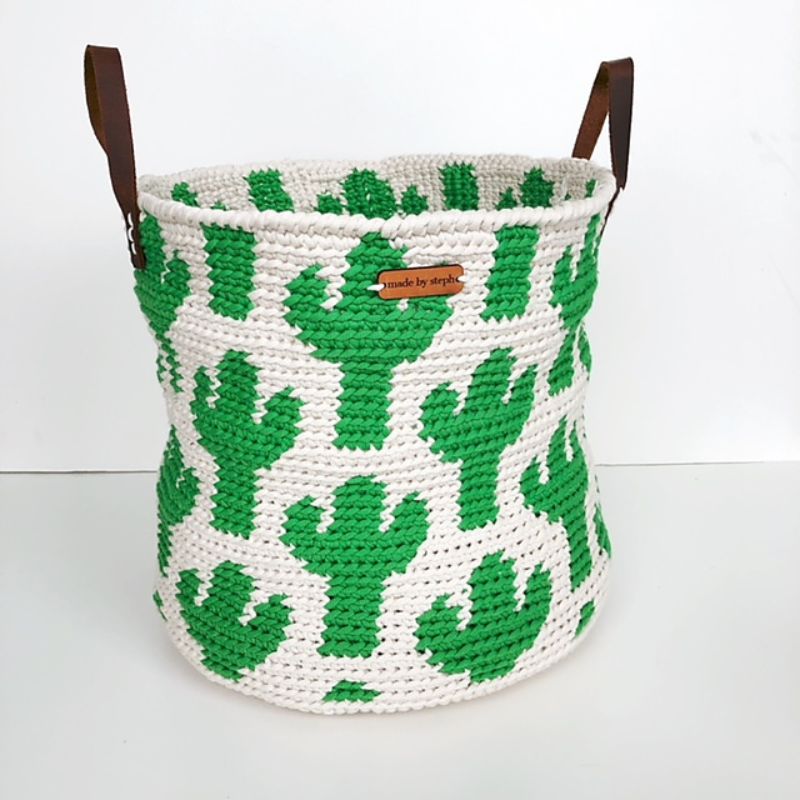 Check out free pattern here -> stuffstephmakes.wordpress.com
Harlequin Cushion

by rettgrayson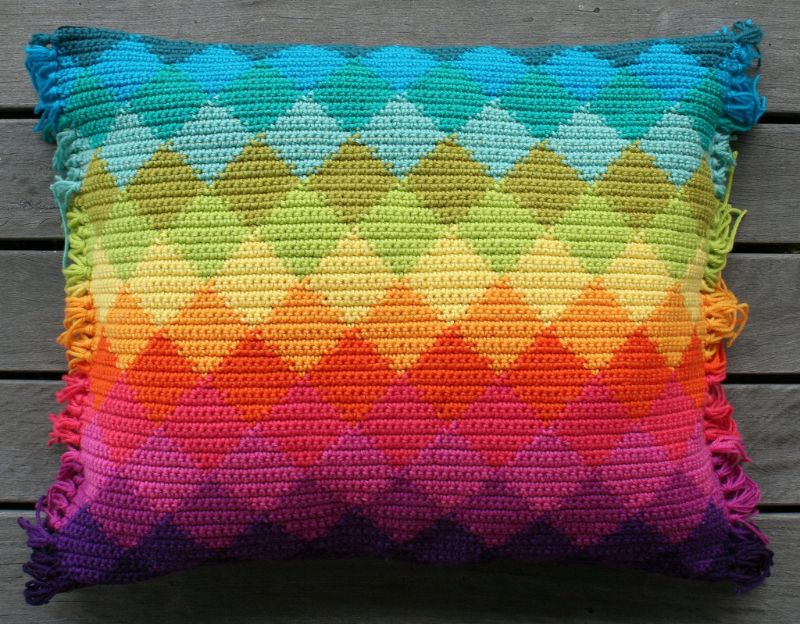 See more photos here -> ravelry.com
Swedish Heartwarmer from Nås by yarnjungle
Read more about this project here -> ravelry.com
Scraps Spring Cleaning by LanArta
See more photos here -> ravelry.com
Split Infinitive by Lori M. Carlson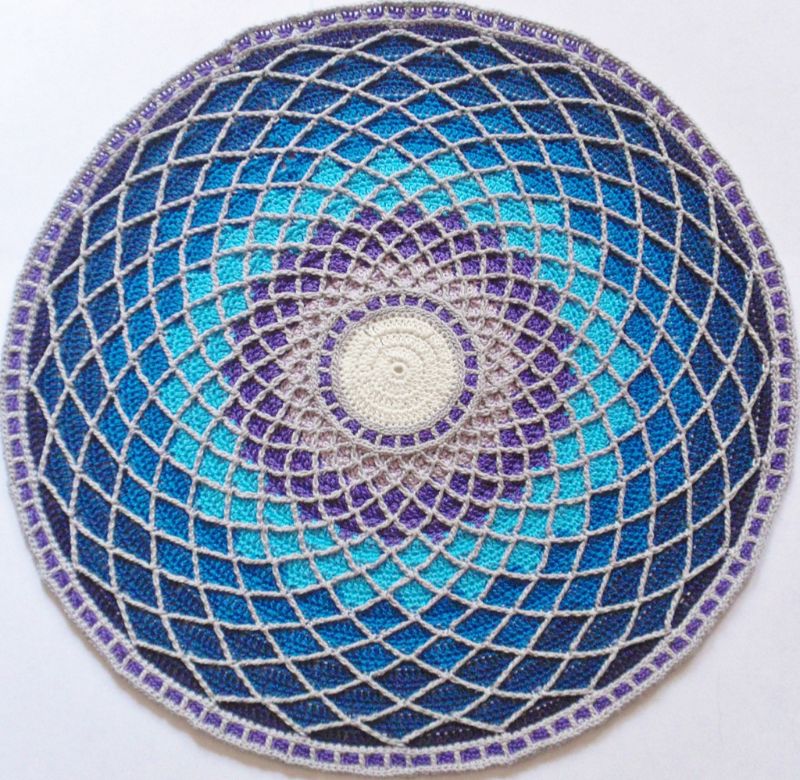 Read more about this pattern here -> ravelry.com
Falling Lights Blanket by Magdalene Lee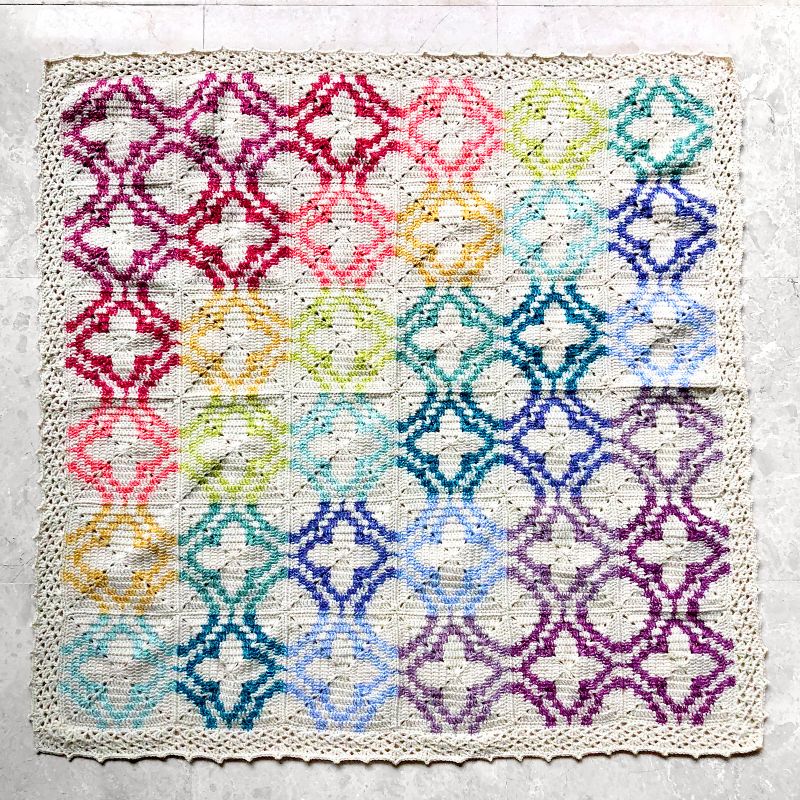 See more photos here -> ravelry.com