We call this type of yarn synthetic or artificial yarns. Instead of sourcing fibers from living organisms, people learnt how to make them through chemical synthesis. In this category we will find nylon, rayon or polyester.
◉
This article is a part of Yarn 101 series ⟶ Types of Yarn.
◉
The main aim of scientists that came up with these new fibers, was to improve upon natural ones, which have some good qualities, but lack the other. By making synthetic fibers, you can achieve new ones that are, for example, elastic and durable at the same time. While animal-sourced yarns and plant-sourced yarns were known for centuries, synthetic yarns are relatively new invention.
⟶ Acrylic
This synthetic yarn is durable, easily washable and cheap in comparison with other yarns. It's very popular among crocheters, who like to play with many colors, because acrylic holds the color very well and is easy to work with. It's soft, but much less breathable than natural yarns. It doesn't loose color when exposed to sunlight, and is not a treat for moths.
This kind of yarn is very convenient, but we must remember that it's similar to plastic, so it has its negative impact on the world. If you want to be environmentally-friendly, go for natural yarns.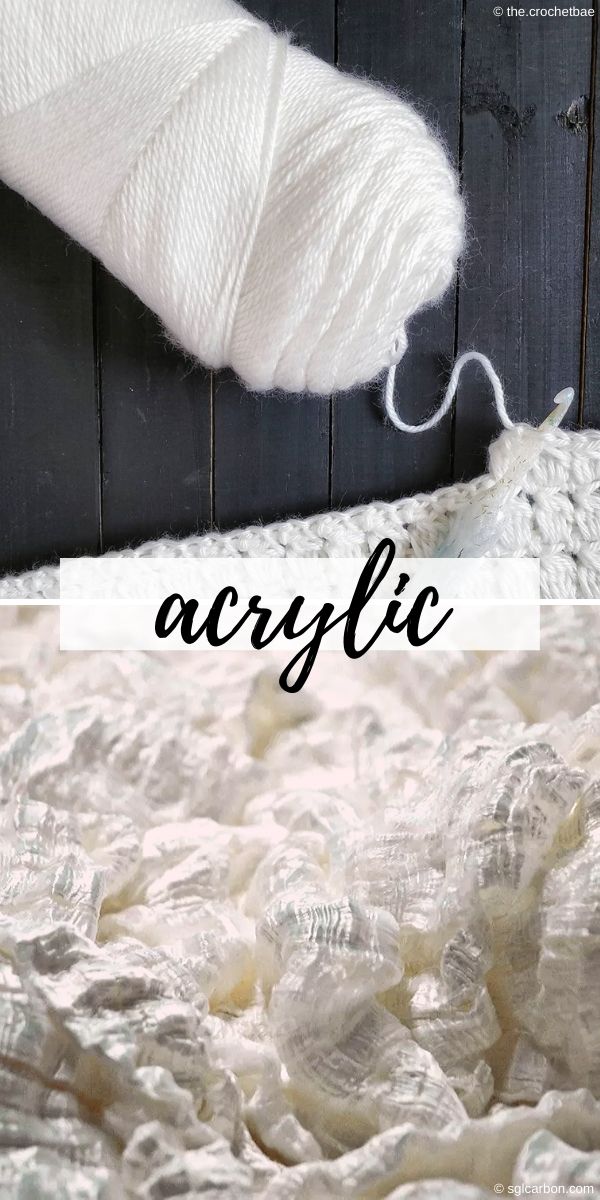 ◉
⟶ Polyester
Polyester is another very popular type of yarn, used for variety of things. It's the most common fiber in novelty yarns, about which I will write below. It's durable, but not breathable, and can be mixed with other yarns – natural ones, too.
Amigurumi enthusiasts know polyester very well, because it's what stuffing is made with.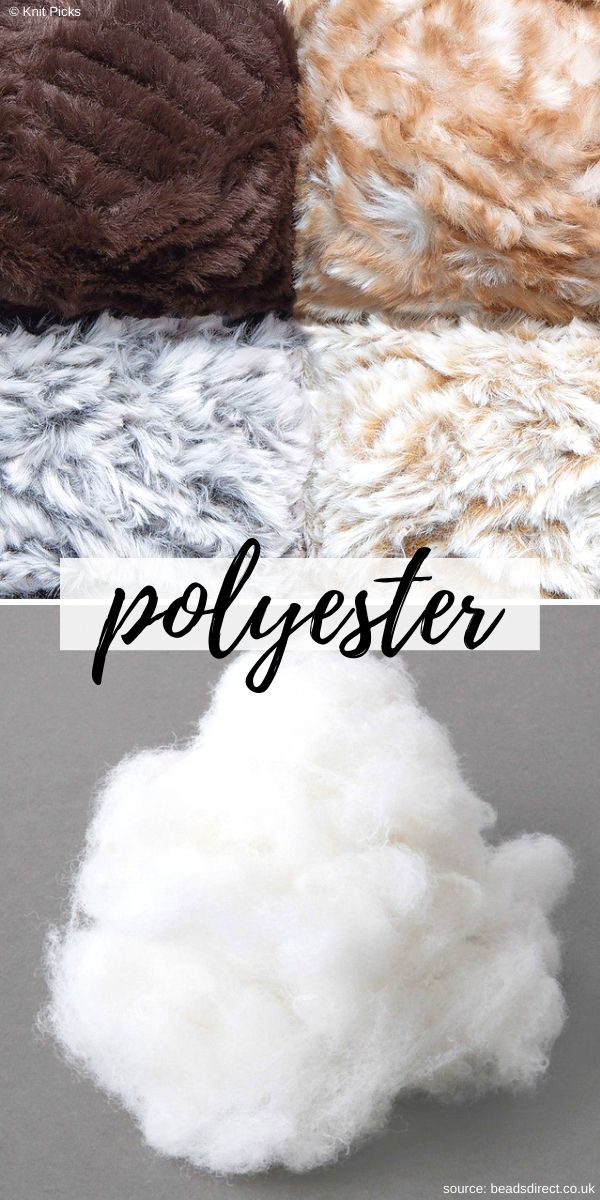 ◉
⟶ Self-striping Yarns
This type of yarn is not about the fiber, but about the dyeing. You can dye yarn in such a way, that it will create stripes when you knit or crochet. It's a very clever way to make an interesting accessory or garment without using multiple balls of yarn, but just one strand.
Some yarns that were dyed this way can create intricate patterns, and techniques such as planned-pooling are a great way to put them in use.
◉
⟶ Novelty Yarns
These yarns are works of art on their own, because it's all about textures and colors. They are irregular, frizzy, furry, and fun. Working with them isn't easy and requires a lot of patience and experience, because it's often hard to see the stitches you are working with. They are often spun by hand with multiple different colors or type of yarn.
Many novelty yarns are used for weaving, because they can be showcased there nicely. Amigurumi fans use them to create soft toys, that look like they have real fur.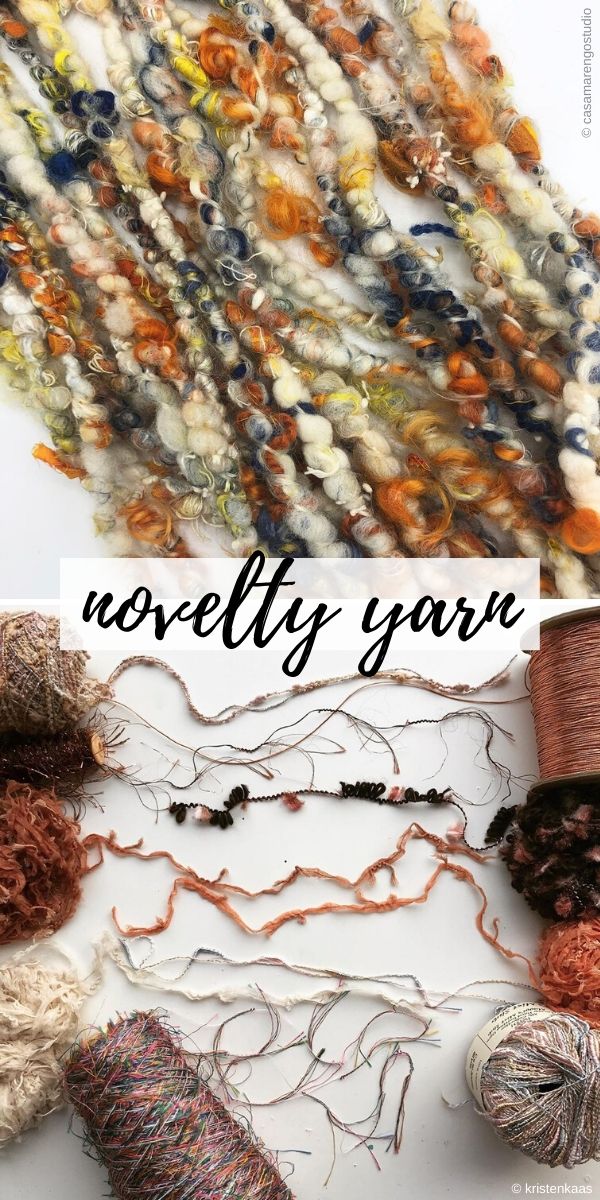 ◉
Explore more from Yarn 101 series:
⟶ Lace, worsted, bulky, or jumbo…? To find out more about Yarn Weights and Ply, check out this article!
⟶ You can wind yarn into different shapes, such as skeins, hanks, balls and other – if you want to know more about Yarn Ball Types, check out this article!
◉