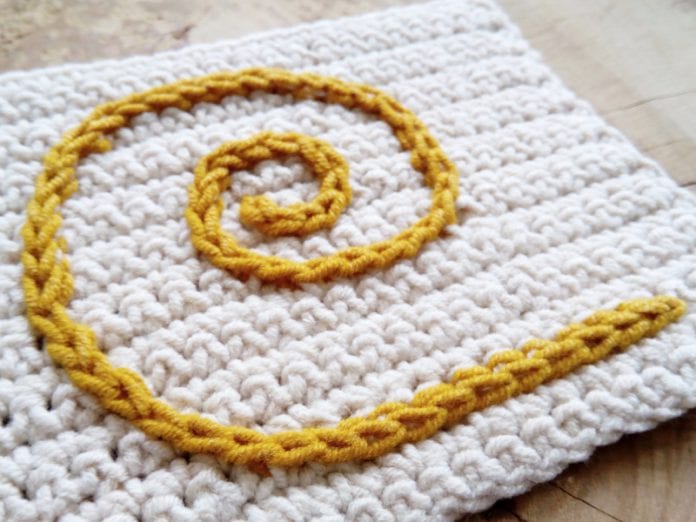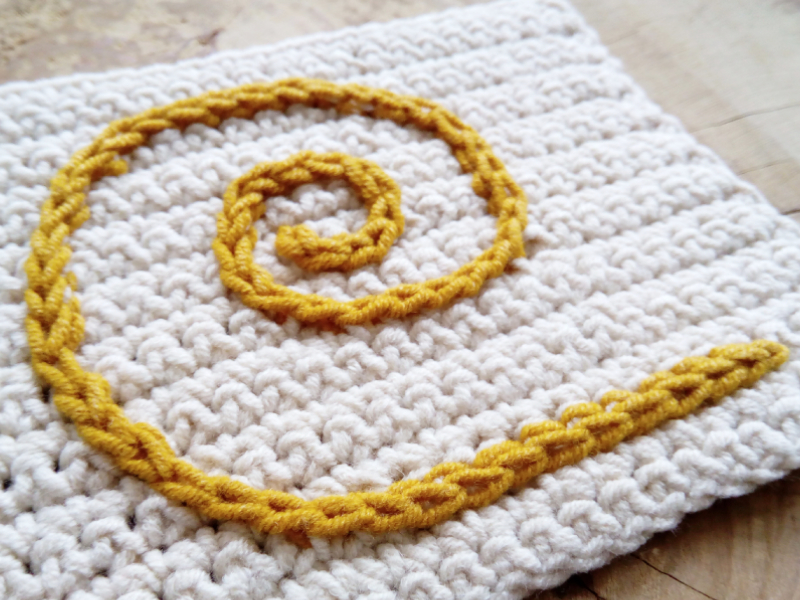 Surface crochet is a technique of decorating ready-made knitwear products in which one can create designs of a different color on the working surface using its structure as a base.
In this way, one may create two or three dimensional forms.
Two dimensional forms are usually create by using slip stitch – similar to when we do it in embroidery. However, it's easy to make three dimensional forms, too. While still using ready product as a base, just start crocheting wherever you want and continue with any crochet stitch or technique you like – whether it's tall or not.