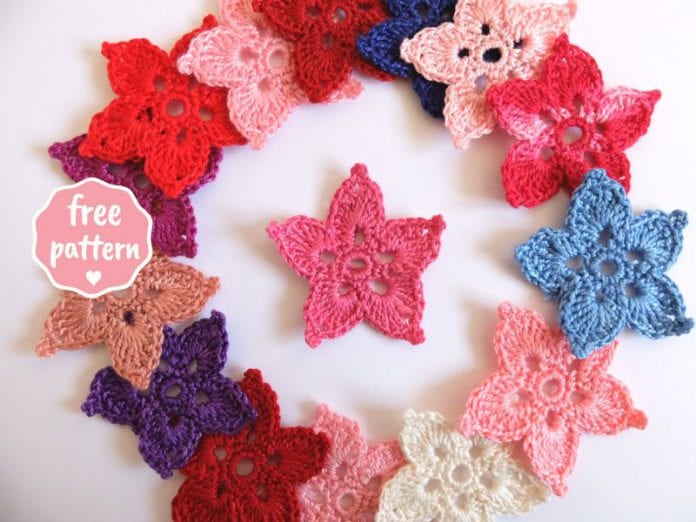 I like simple shapes that can be used in many different projects. When I was practicing flowers, I came up with this simple 5-petal one, which has lovely star-like shape. I thought, that it will be perfect in winter, too! Just make it in white and you will have lovely snowflake; use gold thread to make a shining star, or go for colorful design to make it look more flowery. It all depends on color and context.
◉
SAVE IT IN FAVORITES ON RAVELRY
or follow me on PINTEREST and INSTAGRAM
◉
These flowers can be a beautiful Christmas decoration, because it's easy to make them hanging ornaments. You can easily join them in a bunting or adorn Christmas presents with it. If you like, use them as applique – it really all depends on your imagination.
VIDEO TUTORIAL COMING SOON 🙂
CHECK OUT OUR OTHER FREE PATTERNS: Sleepy Bunny Lovey and Lake Sunset Shawl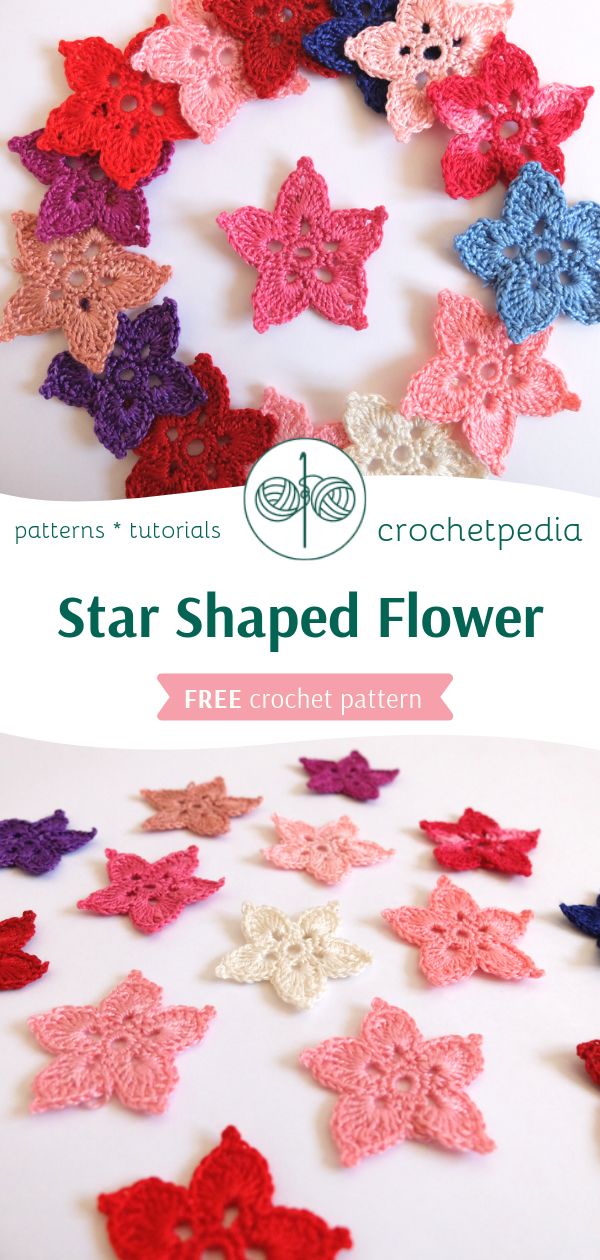 Final size of the flower heavily depends on the kind of thread and hook you use. The thicker the yarn and the hook, the bigger your crocheted flower will be. It works very well in filoselle, because it's quite thin. It comes in many colors, so you have a lot of option, and has a lovely shine to it.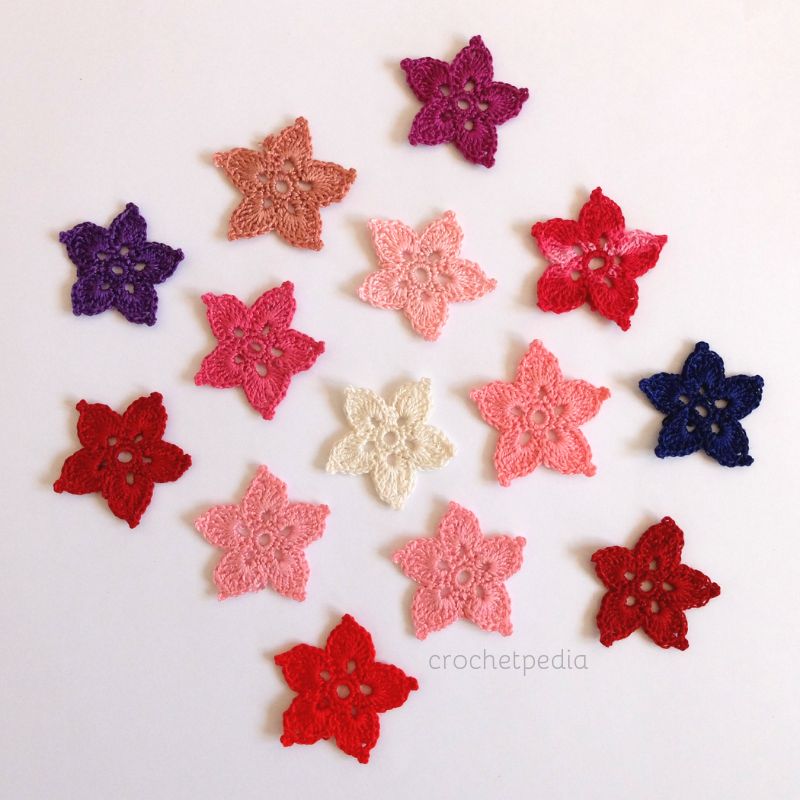 PATTERN NOTES:
LEVEL – beginner
TERMS – standard US
TECHNIQUES
MATERIALS AND TOOLS
you can use any yarn and recommended hook size

for these flowers I used filoselle and 1,5 mm crochet hook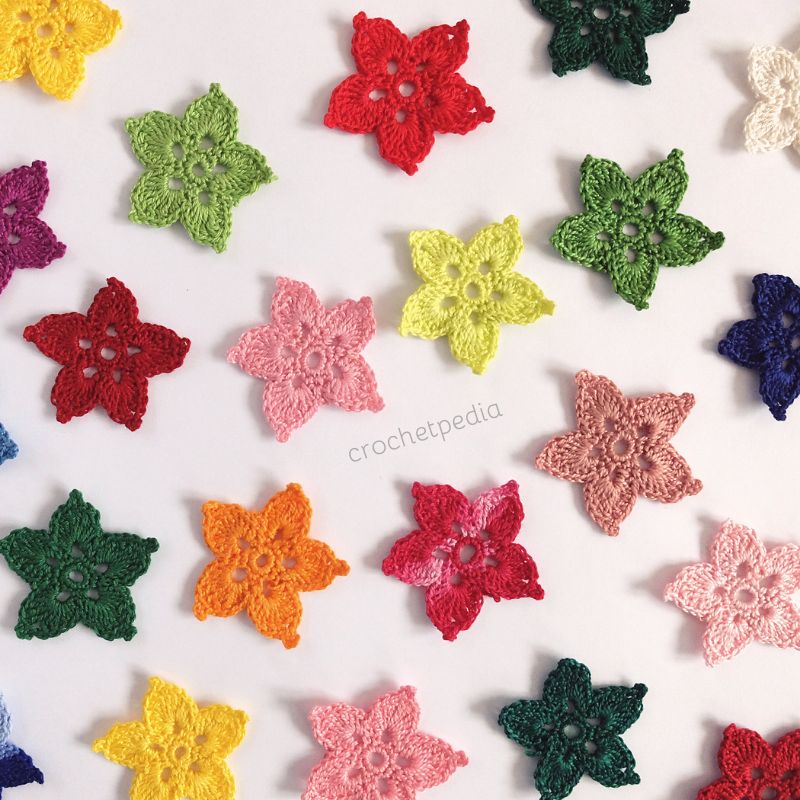 Written pattern
START: 6 chains, close with a slip stitch
ROUND 1: 1 chain, 15 single crochets, close with a slip stitch
ROUND 2: *5 chains, skip 2, 1 slip stitch in the next stitch* x5
ROUND 3: 2 chains, 2 double crochet, 3 treble, 1 picot, 3 treble, 3 double crochet, 1 slip stitch (worked in the stitch between the chain loops), *3 double crochet, 3 treble, 1 picot, 3 treble, 3 double crochet, 1 slip stitch* x4
FASTEN OFF.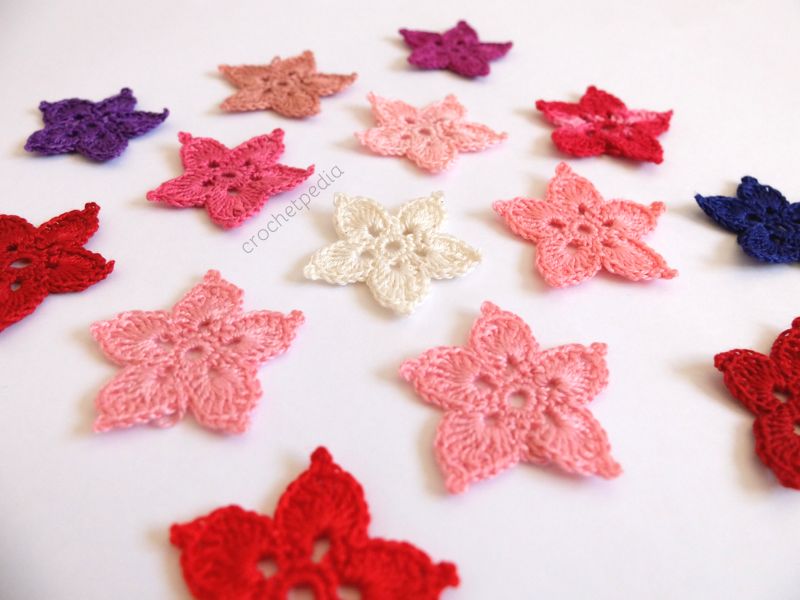 you are done!
Make a bunch of these flowers and arrange them as you like. Use it as decoration, applique or other way that will make you happy!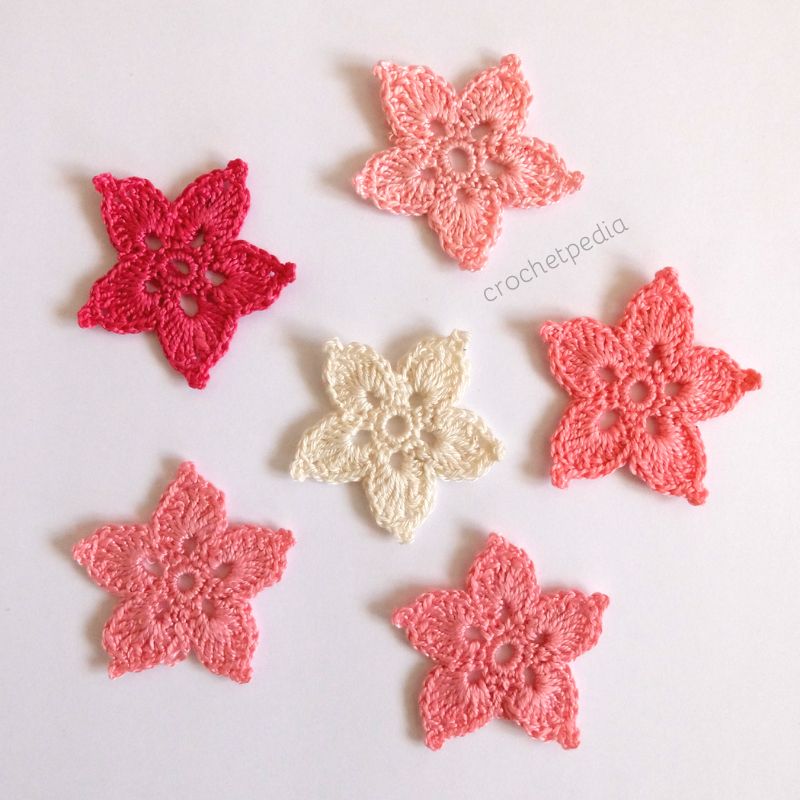 share, like, subscribe!
If you happen to make this project, I would love to see it, so don't hesitate to contact me! Please feel free to share the results with us in the comments or on social media. Of course, if you find any mistakes in the pattern or find it hard to understand, please let me know, so I can learn and improve!
Sharing is caring, so if you liked this project, be sure to share it with your friends and spread the word, because I really appreciate it! For more free tutorials, patterns and interesting articles – follow my social media pages and allow notifications to get a pop-up whenever new post is published.
◉
FOLLOW ME ON PINTEREST AND INSTAGRAM