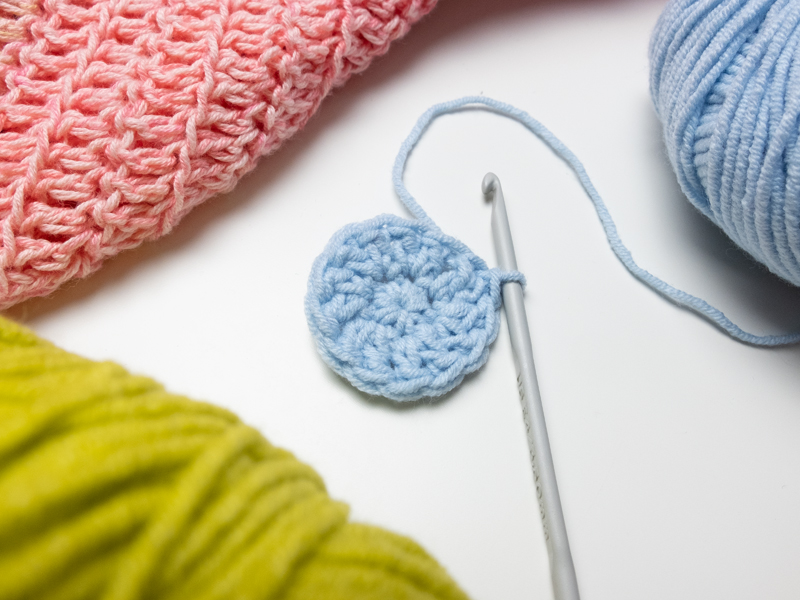 Also known as a magic circle, magic ring (MR) or adjustable ring.
This is usually marked by a large closed circle or a spiral.
The magic loop is one of the methods for starting off a crochet project in the shape of a circle. This technique allows one to create an attractive center for the piece without leaving an unsightly hole. In contrast to a ring created by chain stitches, with a magic loop we can draw it tight, thereby closing the center. This is very important in projects, such as hats or toys, in which the accuracy of the stitch is crucial.
one of the methods
We begin by winding the yarn around three fingers, with the end lying on the inside of the hand. Roll up the part of the yarn on the side of the ball so that it crosses the end of the yarn. We insert the hook through the resulting loop. Then we take the part of the yarn on the side of the ball and draw it through the loop with the hook. There is now a small loop on the hook. Once again, we draw this part of the yarn through the loop which we have on the hook. We have made a chain stitch. The magic loop is ready. We continue making stitches around the loop. Once we have made the desired amount of stitches that will form the first ring, we draw the magic loop closed by pulling the loose ends of the yarn.