Knooking is a technique, similar to Tunisian crochet, which uses special tools. In fact, these techniques are often confused. Knooking is neither crochet nor knitting, but rather something in between.
The tool for knooking looks like an elongated crochet hook with a hole at one end, through which we attach a thread, additional to our main yarn of choice. Stitches made with this method are deceptively similar to those which we produce using knitting needles.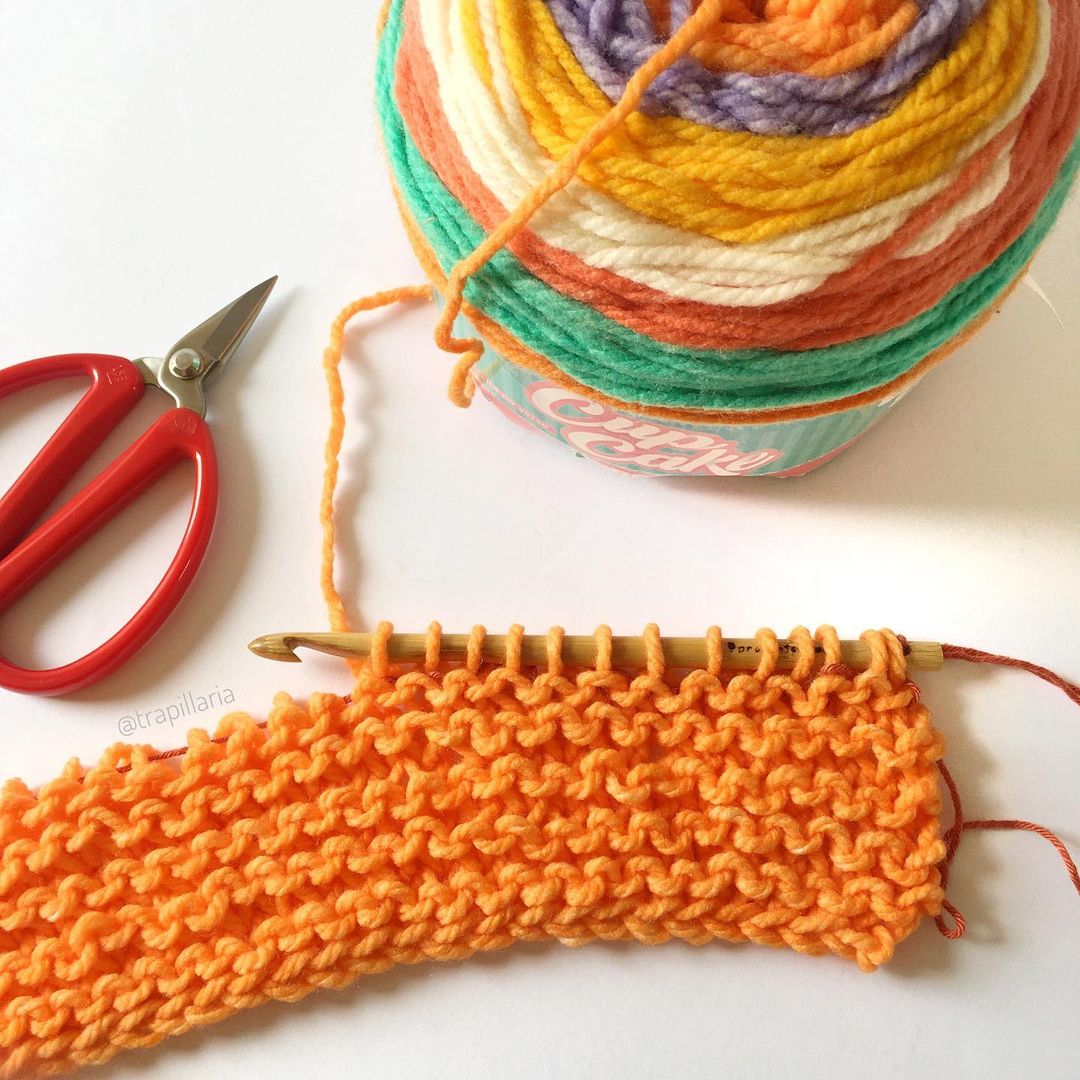 The process of making knitwear is very similar, just instead of a knitting needle we hold a knooking hook in our right hand and yarn or thread in our left. In contrast to Tunisian techniques, we do not work on return rows and do not drop stitches. Once we finish the row, we turn the piece over.
◉
The idea of knooking is very simple, and you could summarize it in this question – how to knitting needles with the use of crochet hook?
If you don't have, and don't want to buy a knooking tool, you can make one by yourself! Just attach a thread to your crochet hook with the use of tape. This solution often works better than circular needles, because you can control the length of your "wire". It makes working on small circular forms, such as mittens, even easier than with knitting needles.
◉
follow me on PINTEREST and INSTAGRAM
◉