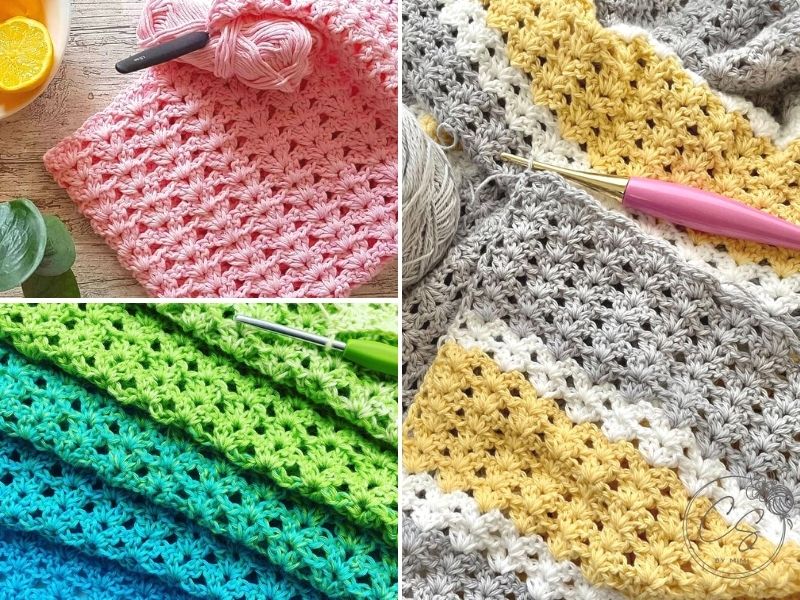 If you are looking for an easy reversible stitch, crochet iris stitch will be perfect for you! It's made with basic stitches and works very fast, because it's a one row repeat. Every beginner will be able to do it, so don't waste any more time and learn with me!
◉
How is iris stitch made?
This stitch looks quite similar to v-stitch, but it differs a little. While all variations, such as double, or puffy v-stitch result in one stitch at each side of the "V", iris stitch has two stitches! It creates a module that is rounded at the top, so we could say we end up with something between a shell and a v-stitch.
To learn this technique, check out my video tutorial and free crochet pattern, as well as three unique colorways, which are available here:
How to Crochet Iris Stitch + Video
◉
What can I use this stitch for?
Iris stitch is lacy and reversible, and these two features make it perfect for lightweight blankets and accessories. Whether you choose fine yarn, or bulky one, will highly impact the overall vibe of the piece, so try it in many different options before choosing one. Baby blankets, bedspreads, scarves, shawls – all of them will look great with this stitch.
◉
talking about stitches…
Our growing website and library of free crochet patterns has some projects that might interest you, too. To know more about one of the coolest stitches, check out this article about V-stitch!
→ How to Crochet V-Stitch Two Ways – Tutorial + Video! ←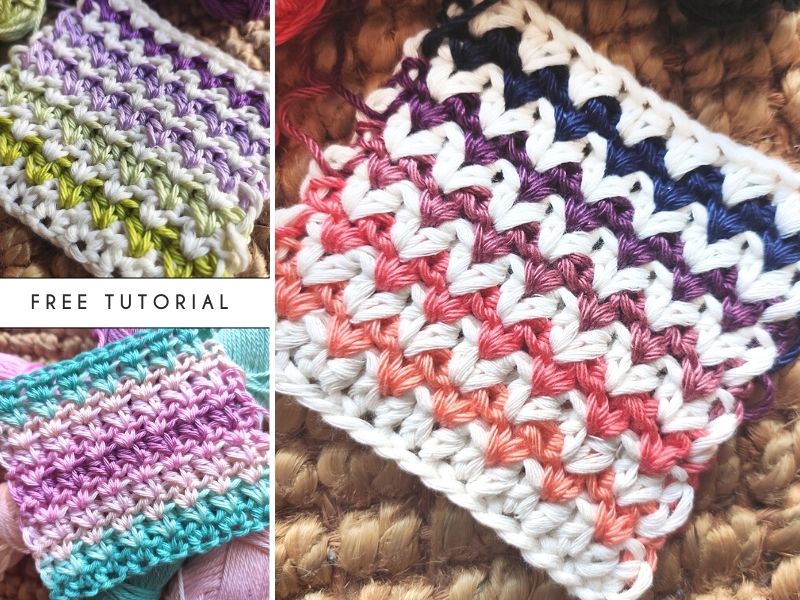 or…
Check out this tutorial!
→ How to Crochet Puffy V-Stitch – Video Tutorial and Written Pattern ←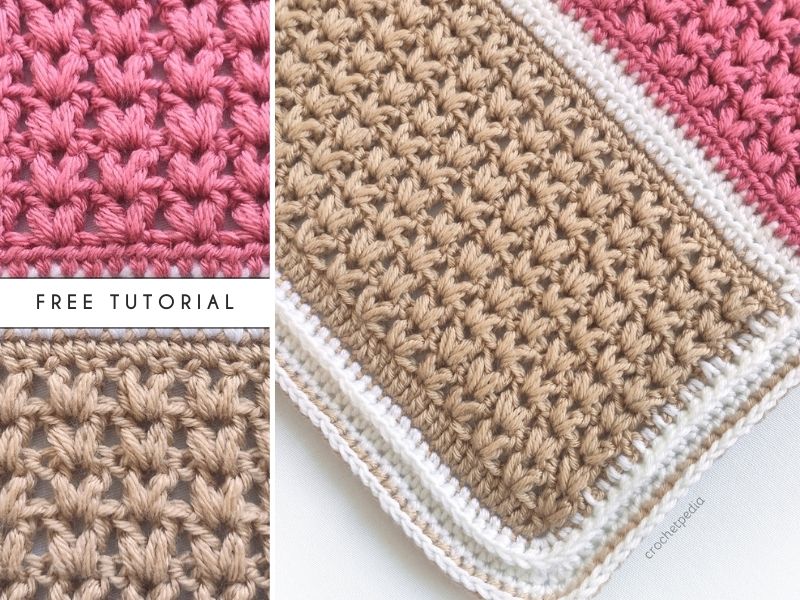 ◉
crochet roundup!
Crocheters use this easy technique in a lot of projects, because it works up fast and looks great on both sides. Today I've gathered for you a bunch of ideas and free crochet patterns to use, if you want to hone your skills. Links to these patterns, as well as author's pages are always linked under the photos.
◉
Striped Iris Stitch Crochet Blanket Ideas
Baby Girl Iris Stitch Blanket by Beth Bea
What I love the most about easy reversible stitches is the fact that even beginners can use them in their projects. Take a look at the beautiful baby blanket by Beth, who chose three delicate colors to go side by side in wide stripes. Although this cutie calls for proper finishing, such as adding an edging, or pom-poms, it will be a good choice for those of you, who wouldn't call themselves seasoned crocheters yet.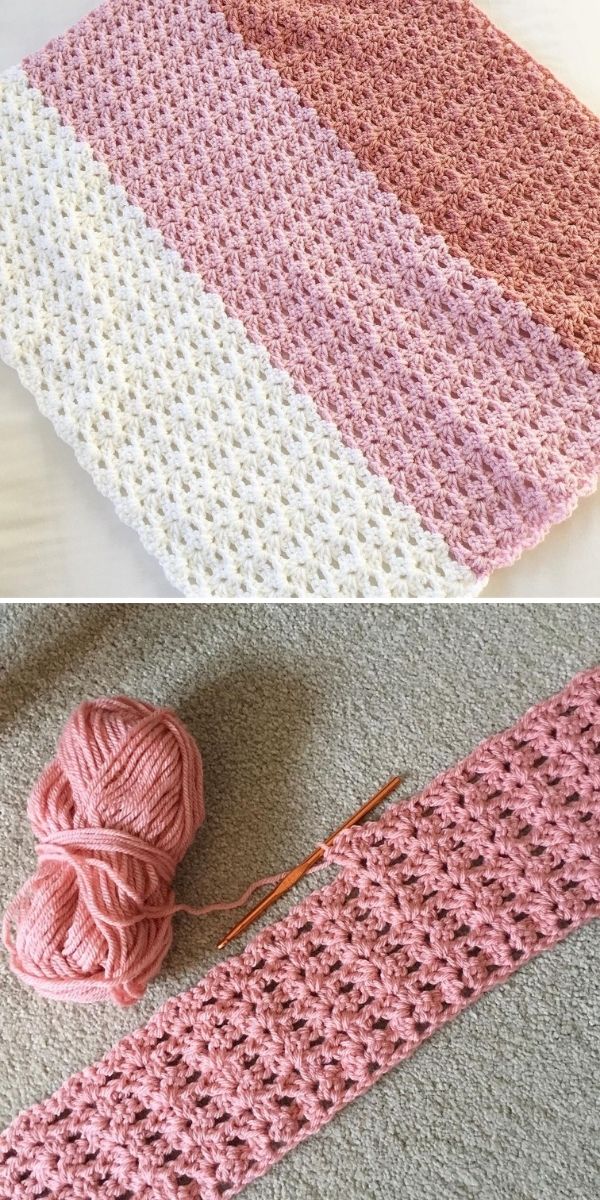 To make similar blanket, use stitch tutorial I linked in the first part of the article.
◉
Striped Iris Stitch Blanket by Corine van Wijk
How to keep the memory of the seaside when you live far away from it? You can make a simple blanket that combines color of the water, sand and seafoam. Corine chose the yarn in these three colors – white, sand and marine – and created a lovely striped blanket. Take a look at the bottom photo to see it and get inspired!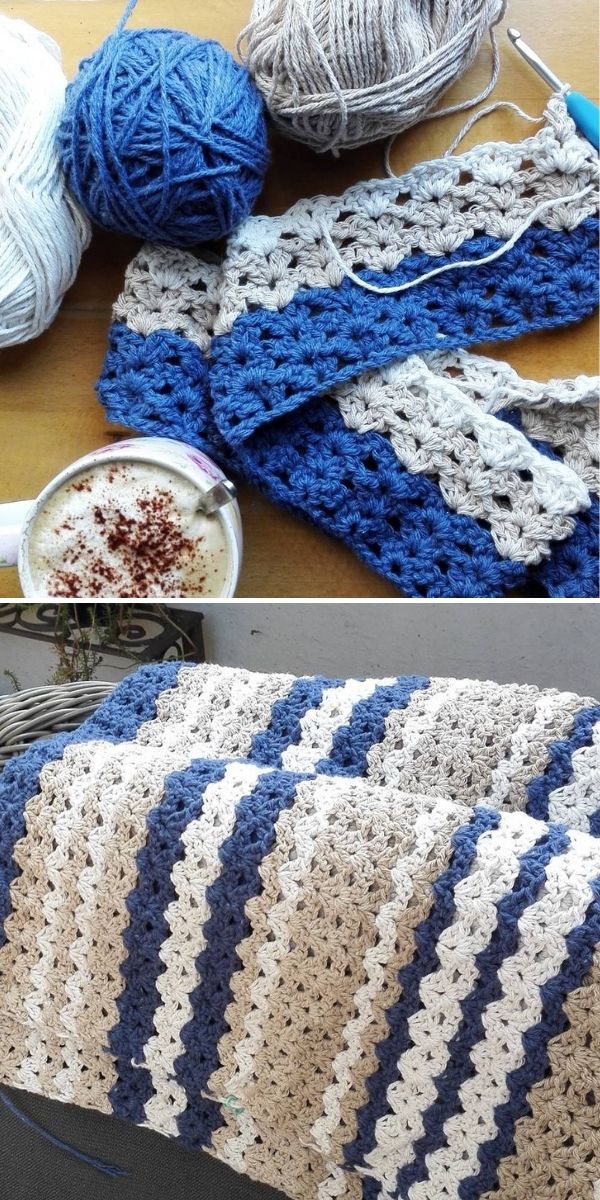 ◉
Iris Stitch Blanket by DebraAnn
Sophisticated strawberry cream colorway can remind one of sweet dessert, or rows of roses in full bloom. Whatever it is for you, I bet you can agree that this color palette is timeless and classic. If you are looking for a gift inspiration, this blanket can be a fantastic option for a mother, because it's versatile and feminine. As you can see, Debra finished it off with a subtle white edging.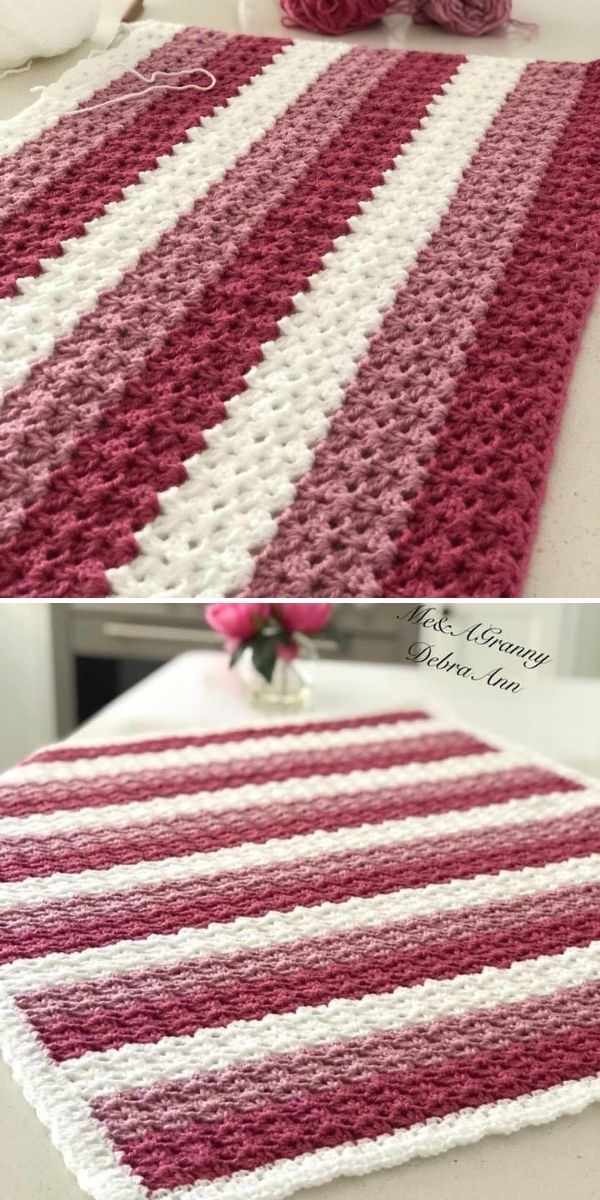 Debra used this free video tutorial by Blossom Crochet on youtube.com.
◉
Iris Stitch Baby Blanket by Sweet Pea Blankies
Florida-based crocheter behind Sweet Pea Blankies decided to combine simplicity of iris stitch and subtle sequence of blues and greens. I can see it in any nursery, no matter if it's boys' or little girls' room. Acrylic yarn is a great choice, because it has the softness it needs to come in contact with baby's skin, but is also machine washable.
If you'd like to make a "proper" project with this stitch, choose Iris Cowl by Mackenzie H Designs – free crochet pattern is available on ravelry.com.
◉
Grey and Yellow Iris Stitch Blanket by Mimi Monk
Dividing colors with thin stripe of white is a foolproof way for creating interesting pattern, and Mimi knows it well! Just take a look at the photo and see how good is the classic combination of grey and yellow. Remember that crochet baby blanket doesn't need much decoration, and that simple white border made with basic stitches often looks great.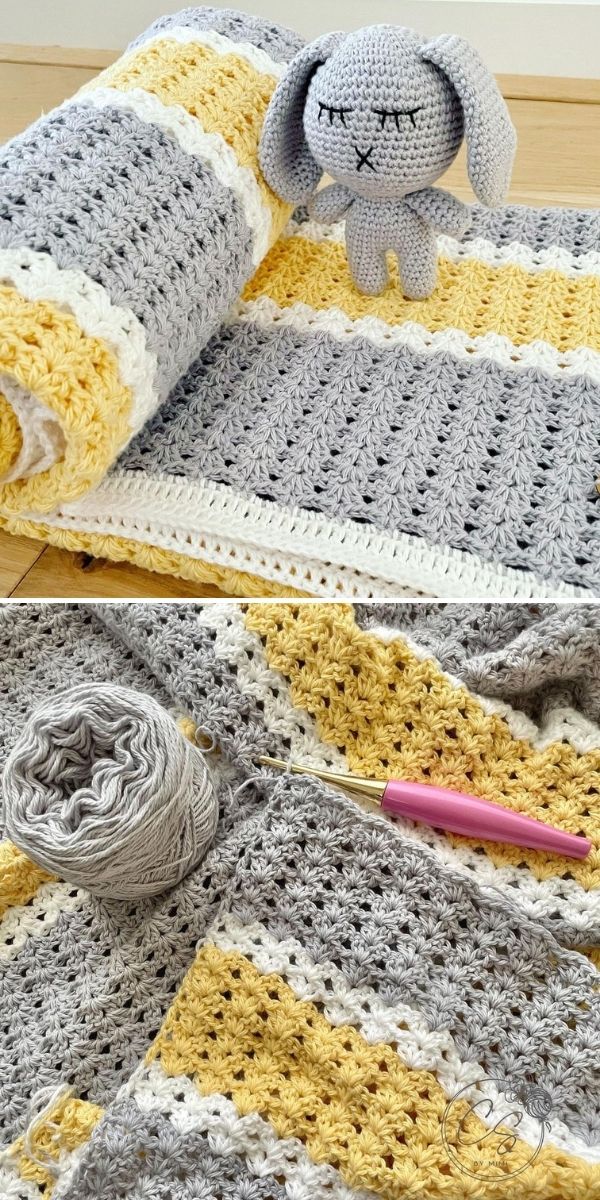 I've already linked amazing free crochet pattern for Iris Stitch Edging by Lullaby Melodia in my article about Crochet Edgings.
◉
Iris Stitch Blanket by Mimi Monk
Mimi's blankets often use iris stitch, so what I found on her profile was lots and lots of inspiration. The blanket in the photos below is intended for a baby girl, and it's ready with matching amigurumi toy and a hat. Isn't it a lovely idea? If I were an expecting parent, I would love to have such cute set to welcome my newborn into the world.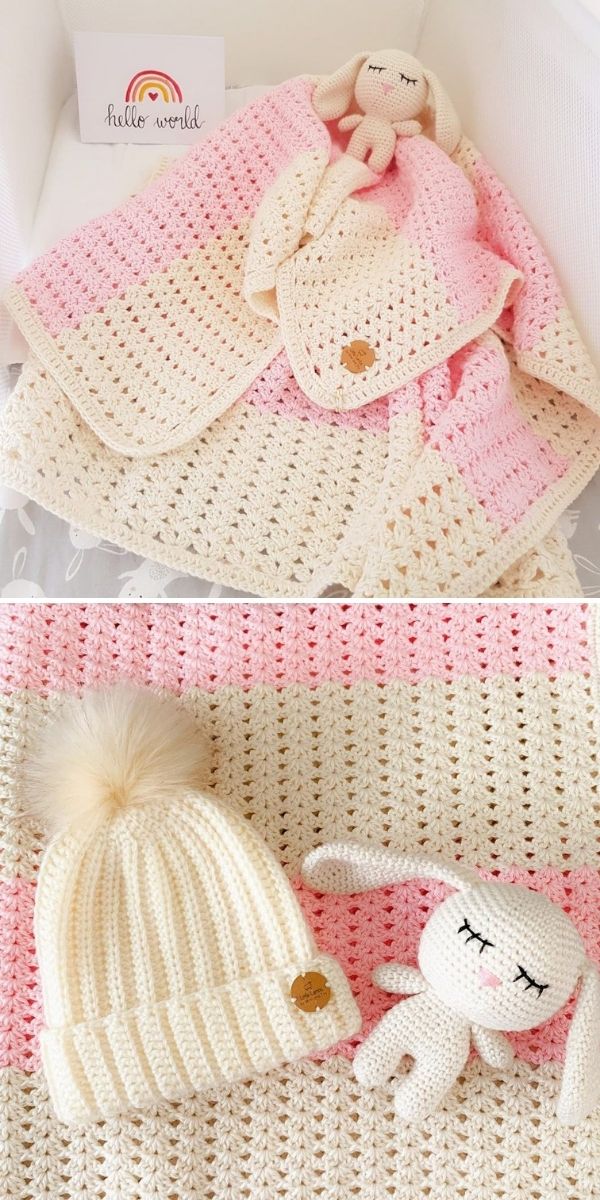 ◉
Simple Crochet Iris Stitch Ideas
Iris Stitch Examples by Heather Fiege and liefgehaakt
Have I mentioned the importance of swatching before? I guess I have! That's because it's very, very important and makes your life much easier. Try out your stitches before starting a bigger project to see how they look like with your yarn of choice, is it lacy enough for your liking, etc! In the photos you can see projects by the two different talented crocheters, but they could pass as the work in progress photos, right?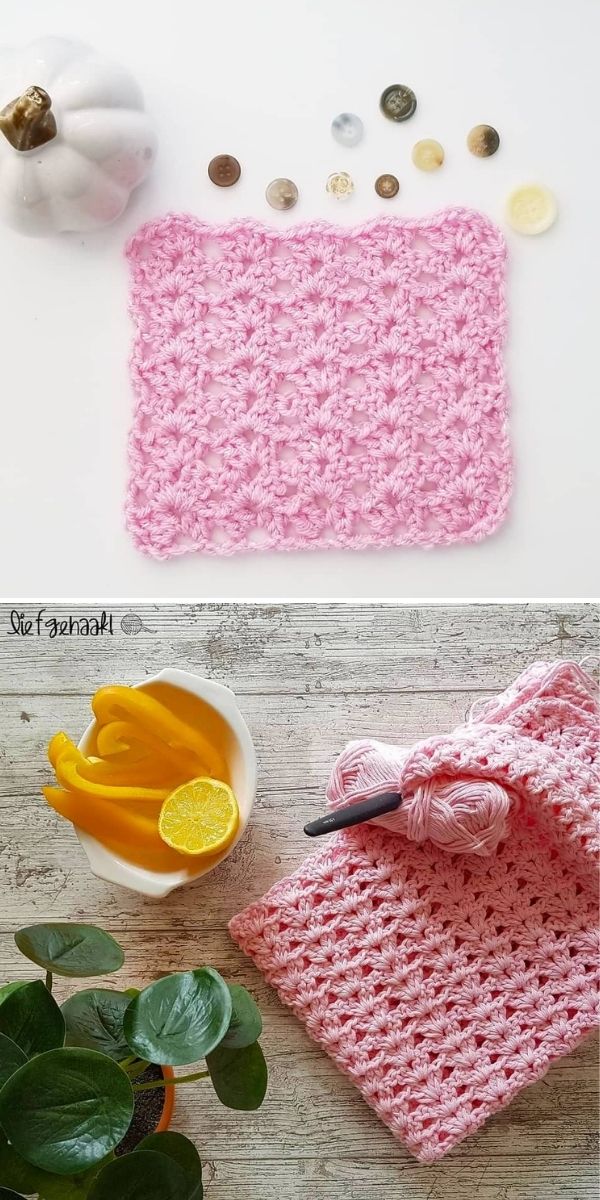 I've found another cute project with this stitch – Iris Stitch Finger-less Mitten Wrist Warmers by HappyBerry, available as free crochet pattern on happyberry.co.uk.
◉
Iris Stitch Blanket by neat_sweet_petite
Multicolored yarn for the win, and I mean it! Birgit, who is the author of the crochet piece below, shows how easy working with this type of yarn can be. Color flow is almost seamless, which is hard to achieve when working with many skeins… and don't get me started on all of those loose ends to weave in! No, thanks!
◉
Decorative Crochet Iris Stitch Ideas
Iris Stitch In a Square Hotpad by Gootie (Agat Rottman)
There are so many stitches that can be worked in the round, but I think iris is one of the most beautiful of them. In the photo you can see a square by Gootie in a lovely violet hue, and I can see with my mind's eye what kinds of projects could it turn into. Maybe a bedspread, or a decorative placemat?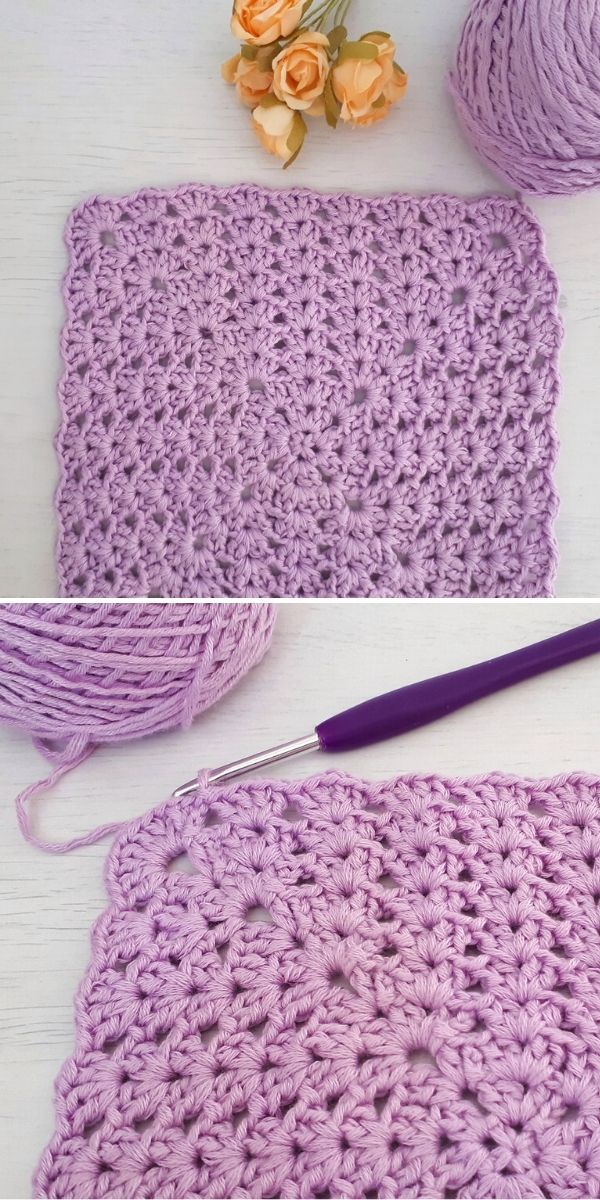 You can find this free crochet pattern on madebygootie.com, or read more about it on ravelry.com.
◉
Ellas Lullaby Blanket by Gootie (Agat Rottman)
One of the most interesting designs are the ones where different stitches appear next to each other in a balanced way. If you combine it with planned color changes, as Gootie did in her project, you will end up with a truly stunning crochet design. Take a look below and just imagine how this blanket could change depending on the palette you choose.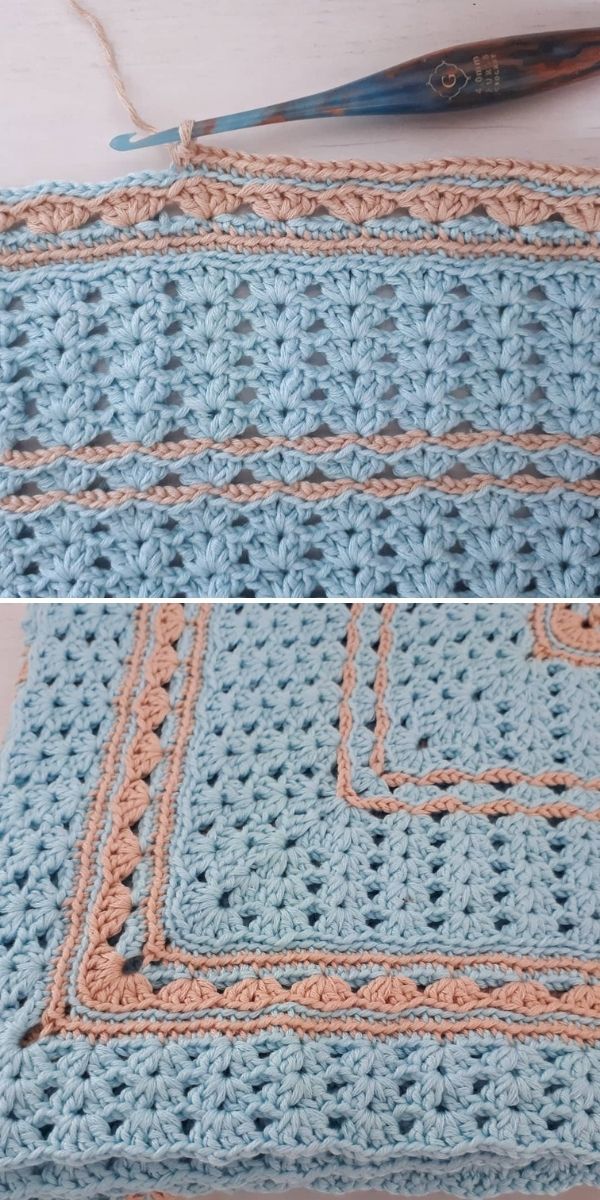 You can purchase this crochet pattern on ravelry.com.
◉
That's all for today, but I'll be back with much more inspiring projects and free patterns. Like, share and subscribe if you like what you see. Stay tuned!
↔
You may also like: How to Crochet Seven Wonders Lacy Stitch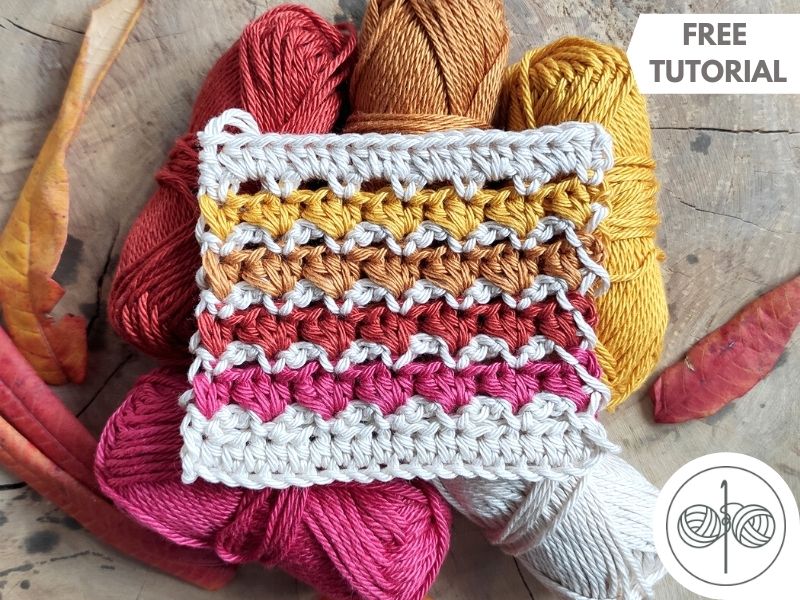 share, like, subscribe!
Sharing is caring, so if you liked this article, be sure to share it with your friends and spread the word! Stay tuned for more free tutorials, patterns and interesting articles by following my social media pages (PINTEREST and INSTAGRAM), or allow notifications to get a pop-up whenever I publish something new.