Step up your game with these crochet tips and make your pieces look fabulous! It's not only about keeping the edges straight (although it's important, too!), but also the little things that make all the difference.
◉
1. Learn the tricks for invisible transitions
Professional crocheters always make sure that their work is as smooth and even as possible, so that your eye doesn't stop at any details that could be taken for mistakes. It includes seamless transitions from row to row, or neat color changes.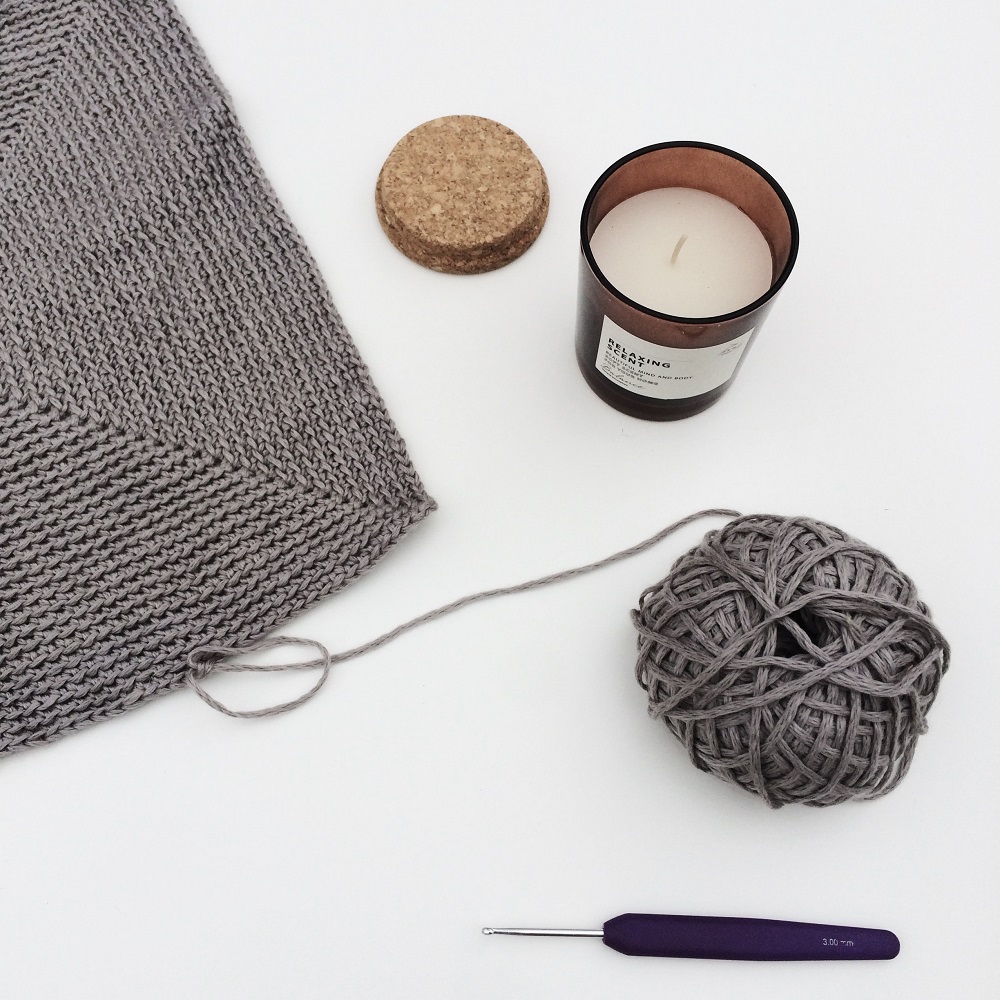 It's very useful to learn how to change colors in crochet, so that you can avoid ugly 'jogs'.
Another tip I'd recommend is using standing stitches, both for the chainless foundation and when moving from row to row. Eliminating foundation chain and turning chains makes the overall look much more neat!
I included these and more tips in my 10 Best Crochet Hacks to Make Your Life Easier. Inside you will find links to such cool tricks as Russian Join, or how to achieve 'jogless' stripes when working in the round.
◉
2. Weave in these ends
If you are working with two or more colors, make sure that the yarn ends are firmly secured and not visible. There's nothing worse than loose yarn ends that come out in the middle of the crochet piece!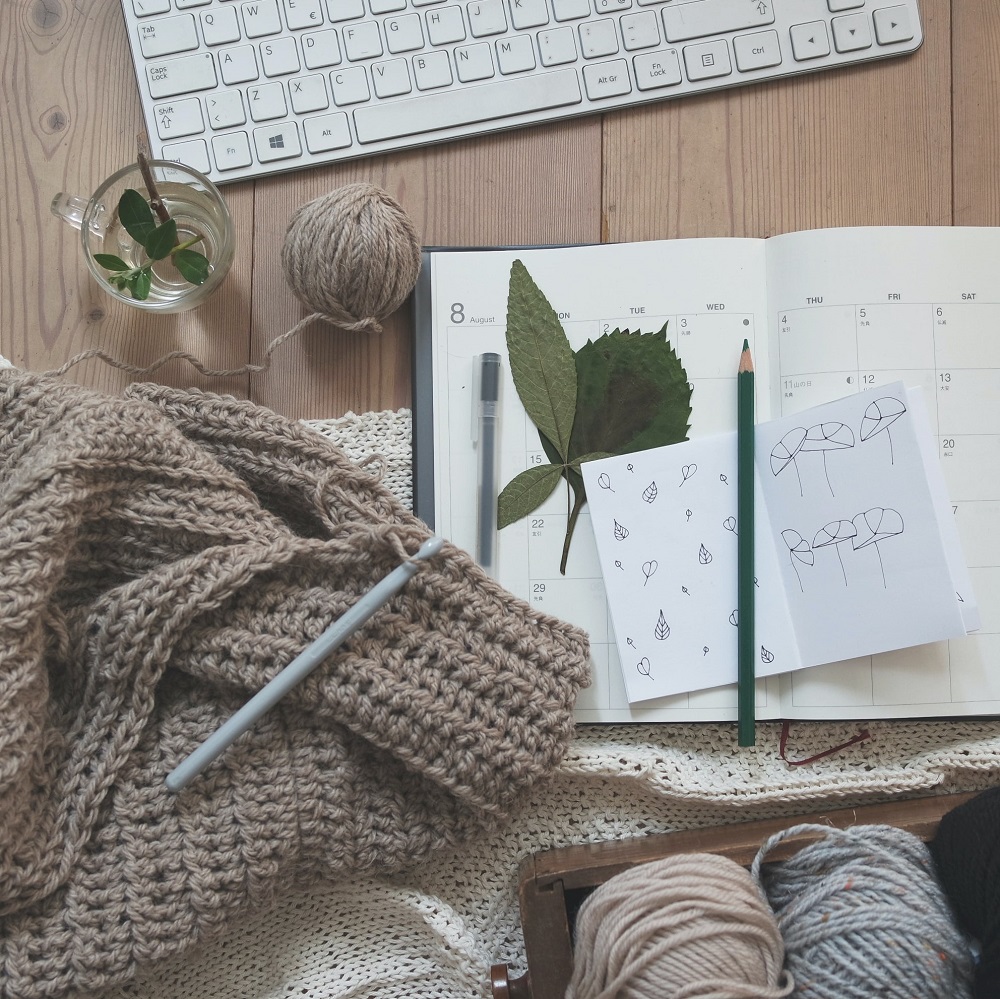 There is a lot of cool tutorials that show you how to weave in these ends. I link one in this article. One thing I can recommend immediately is a yarn needle – I love mine and use it for much more than just finishing! 
Learn more about crochet accessories and how to use them in this article: Useful Crochet Accessories – Working on and Finishing off Your Projects.
◉
3. Add finishing touches
It may be a fantastic crochet edging, a pom-pom on top of your beanie, or an interesting embroidery – there are many ways in which your crochet piece could look more polished.
In my recent free crochet pattern called Blank Canvas Baby Blanket I introduced colors in the border only. Without it the piece would look bland and boring, so think it all through before you start crocheting!
It's good to have some tried edging patterns in your library, so that you can mix and match them with your favorite blanket designs. To make perfect pom-poms, consider buying pom-pom maker! It's a fun tool that helps immensely.
◉
4. Block it nicely
I feel like a broken record by now, but I guess I will be writing about the benefits of blocking until the end of the world. Blocking has one purpose – to make your crochet pieces uniform and symmetrical in shape and size.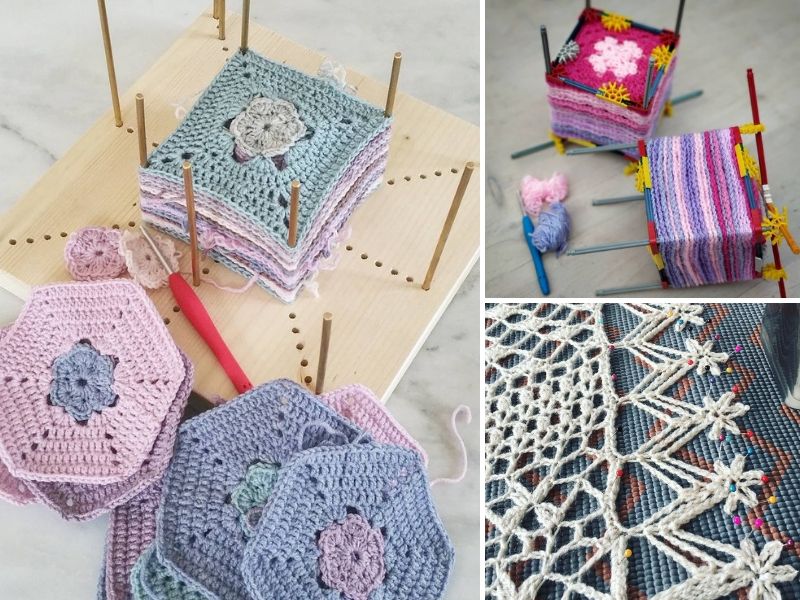 I need to mention stiffening, too, which comes in handy if you are making doilies, ornaments such as crochet snowflakes, or any other decor that is lacy and needs more structure.
There's nothing more sad looking than an unblocked and unstiffened lacy crochet piece, I assure you! 😉
◉
5. Invest in personalized tags and packaging
If you are on your way to sell your crochet makes, it's really good to invest in coherent identification for your brand. Not only should you come up with a catchy name, nice logo and keep social media accounts active, but also think about the final product your customers will receive.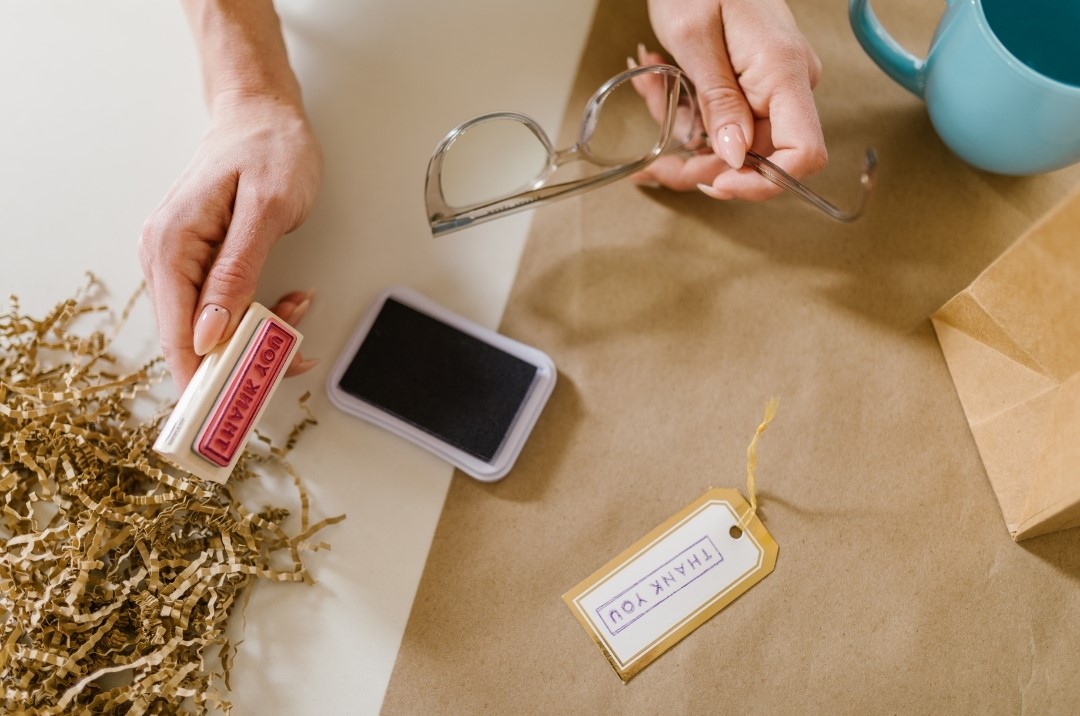 There are many online shops in which you can order personalized tags, ribbons with your name on it, or cool cardboard boxes. A thank you card inside the package and eco-friendly filling will be appreciated as well!
You don't need to spend a fortune on it, though – consider ordering stamps instead of printed pieces, for example!
◉
SHARE, LIKE, SUBSCRIBE!
Sharing is caring, so if you liked this article full of crochet tips, be sure to share it with your friends and spread the word! Stay tuned for more free tutorials, patterns and interesting articles by following my social media pages (PINTEREST and INSTAGRAM), or allow notifications to get a pop-up whenever I publish something new.