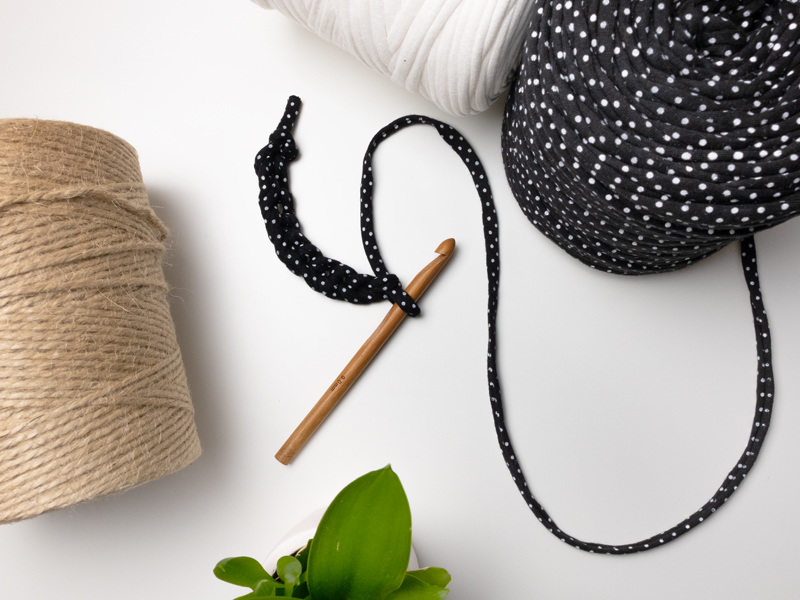 Related with rag rug crochet.
Fabric crochet is a technique using long strips of fabric instead of yarn or thread. Various accessories are made in this way, such as pendants, bags, as well as popular floor rugs known as rag rugs, meaning rugs made from rags.
The use of strips of fabric produces interesting results depending on the type, color and pattern of these strips. One fascinating element are frayed edges. This is an eco-friendly technique – as it's good for recycling unused clothing, textiles or accessories.