Today I created for you a list of crochet terms and crochet abbreviations, which will hopefully make your life easier, so be sure to check it out! If you use crochet patterns, you know that they are full of strange letters, so it's good to know what they all mean. Whether you are going to use them in your own crochet patterns, or in a conversation, no acronym will surprise you. I will try to add to this list whenever I find something new, but what you find here should be great for starters.
This list is not organized alphabetically, so if you want to find specific term quickly, please use CTRL+F or CMD+F for searching.
◉
Basic Stitches Abbreviations
To learn more about basic crochet stitches, you can click on the links below, or check out THIS ARTICLE! Remember, that terms differ between US and UK, so each pattern will tell you which terms you are looking at.
ch(s) – chain(s); ch-# refers to already existing chain, for example ch-1 space.
sl st – slip stitch
sc – single crochet
hdc or half dc – half double crochet
dc – double crochet
tr – treble crochet / triple crochet
dtr = double treble crochet
tr tr – triple treble crochet
◉
Basic Techniques Abbreviations
Below you will find a list of the most popular crochet techniques and their abbreviations, so keep them in mind.
inc – increase
dec or tog – decrease or "together", for example: hdc dec (half double crochet decrease), or hdc2tog (it means the same, but you can read it as "two half double crochets together")
BL or BLO – "back loop" or "back loop only"; it may look like this: BLdc (back loop double crochet) or BLO dc (same here!)
FL or FLO – "front loop" or "front loop only"; it may look like this: FLdc (front loop double crochet) or FLO dc (same here!)
BP – "back post"; adding BP before the name of the stitch will result in specific information, for example: BPdc – back post double crochet, BPdtr – back post double treble crochet, and so on.
FP – "front post"; adding FP before the name of the stitch will result in specific information, for example: FPdc – front post double crochet, FPdtr – front post double treble crochet, and so on.
e- – extended stitch, for example: edc – extended double crochet, etr – extended treble.
pc – popcorn
bo – bobble
ps or puff – puff stitch
cl – cluster
◉
TALKING ABOUT STITCHES…
Our growing website and library of free crochet patterns has some projects that might interest you, so if you want to know more about one of the coolest stitches, check out this article about How to Crochet Alpine Stitch!
→ Yes! Take me to this tutorial! ←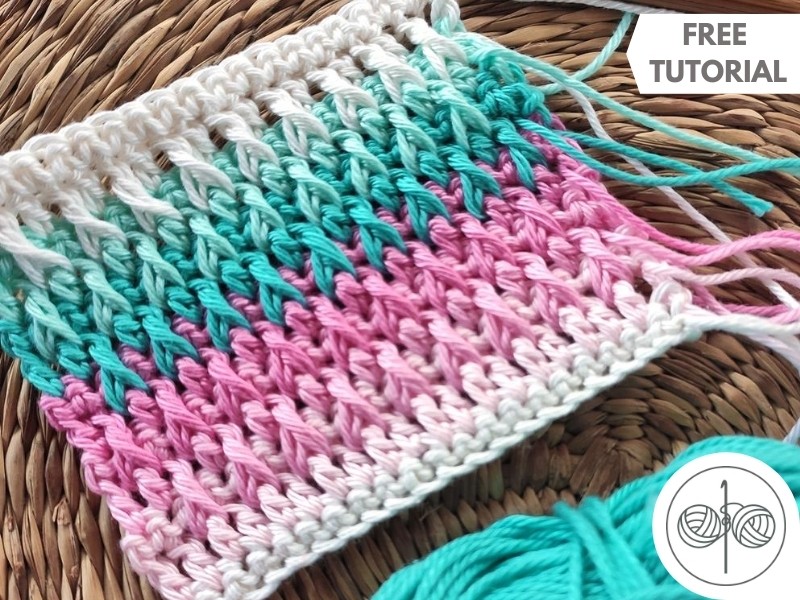 ◉
Abbreviations in Crochet Patterns
These are the most common general terms you will find in crochet patterns, so be sure you learn them by heart! Don't worry though, because you will definitely remember them the more you use them.
st(s) – stitch(es)
rnd(s) – round(s)
sp(s) – space(s)
alt – alternate
approx– approximately
ch-sp – chain space
beg – beginning
prev – previous
bet– between
cont – continue
foll – following
incl – include / including
rev – reverse
sk – skip
Length and Weight
You can find these crochet abbreviations on yarn labels, or in pattern notes, regarding yarn types and how much you need for a project.
" or in – inches
yd – yards
mm – millimetres
m – meters
oz – ounce/ounces
g – grams
◉
Repeat Symbols
rep – repeat.
Instructions within asterisks or parentheses should be repeated as many times, as it is indicated in the pattern. You can also use parentheses to indicate a group of stitches that should be worked in the same stitch or space, so be prepared for that, too. Examples:
* *
( ) 
[ ]  
Informal Abbreviations used in Conversations
These terms appear most often in conversations, or as hashtags on social media.
FO – finished object.
Working with Colors
CC – contrasting color
MC – main color
C# – for example: C1, C2, C5; indicates specific color used in particular pattern, but usually when the pattern requires lots of colors.
◉
Tunisian Crochet Terms and Abbreviations
Tunisian crochet is one of the coolest techniques, because it combines the look of a knit and the process of crochet. It's a fantastic way to achieve totally new effect without going out of your comfort zone too much, so be sure to try it! It's quite easy to learn, but remember that you need special crochet hook for it.
etss – extended Tunisian simple stitch
FwP – forward pass
RetP – return pass
tdc – Tunisian double crochet
tfs – Tunisian full stitch
thdc – Tunisian half double crochet
tks – Tunisian knit stitch
tps – Tunisian purl stitch
trs – Tunisian reverse stitch
tsc – Tunisian single crochet
tss – Tunisian simple stitcht
slst – Tunisian slip stitch
ttr – Tunisian treble crochet
ttw – Tunisian twisted
◉
You may also like: What is Temperature Blanket? Ideas and Resources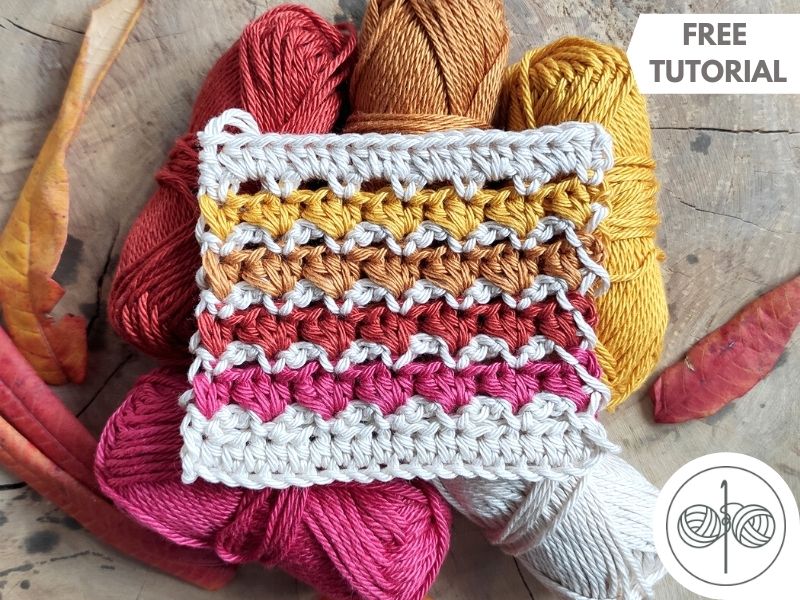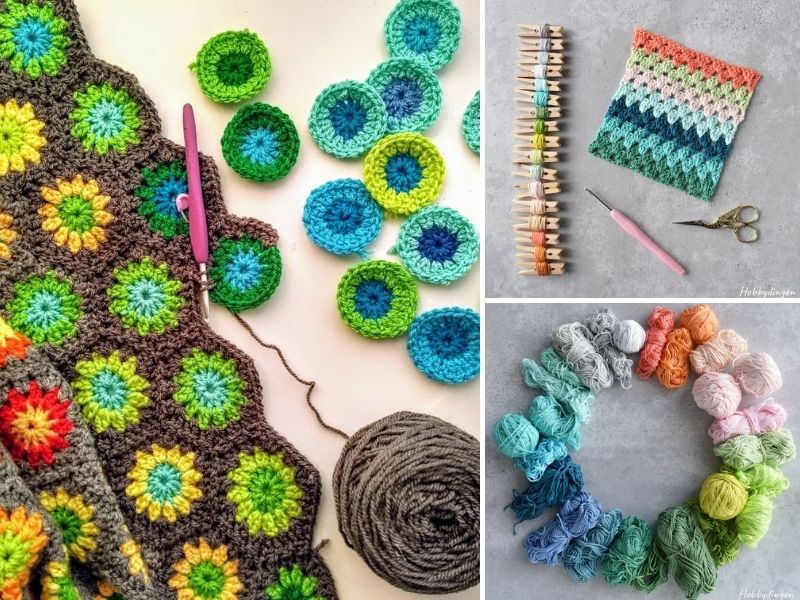 SHARE, LIKE, SUBSCRIBE!
Sharing is caring, so if you liked this article, be sure to share it with your friends and spread the word! Stay tuned for more free tutorials, patterns and interesting articles by following my social media pages (PINTEREST and INSTAGRAM), or allow notifications to get a pop-up whenever I publish something new.