If you are crocheting for a while now, you must have already seen a chart, or a diagram. Crocheters and knitters use these two names interchangeably, because both of them apply to the same thing:
Chart (or diagram) is a visual representation of a stitch or crochet motif.
What is a crochet diagram?
You can call it a visual pattern, because that's just what it is. Symbols, which you can see in a chart, represent particular stitches and techniques. They are organized in such a way, that allows you to imagine the final product and follow the pattern accordingly, without written instructions.
I've never tried following a chart! How do I start?
For starters, I recommend you taking a look at the patterns that use both a chart and a written pattern, because you can follow both simultaneously.
You can try some of mine!
If you want to start with rows…
… check out my tutorial on How to Crochet Granny Stripe Stitch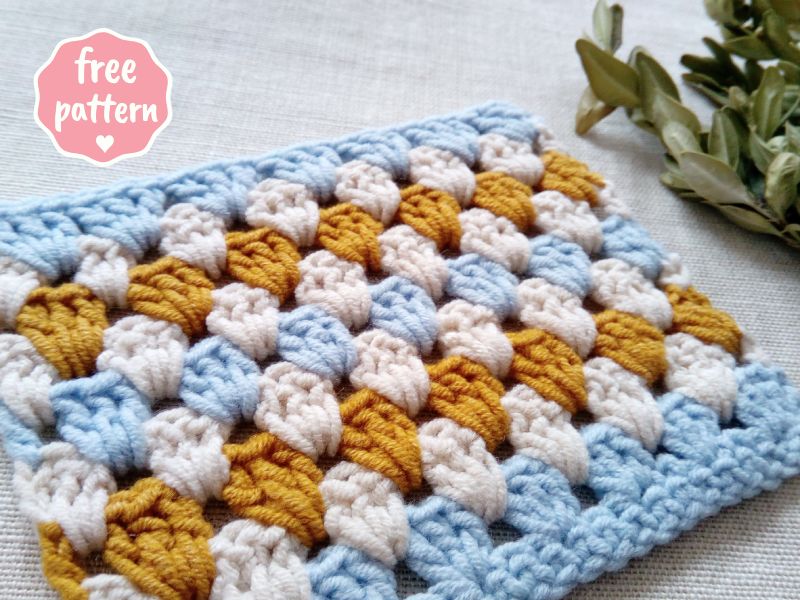 If you want to try working in the round…
…make my easy afghan block called Calm Cove Square – Free Crochet Pattern
How to use it?
Symbols used in diagrams are universal, so they should be roughly the same in all corners of the world. Included key makes easier to decipher, but if the key is not available, you should try using universal rules and start from there.
If you want to know more about it, see my article on How to Read Crochet Charts – coming soon!
Why are people using charts, anyway?
There are many reasons for this! Let's name a few:
visual patterns are universal, which means that you don't have to speak a specific language to be able to follow the instructions.
it's often much easier to see the overall construction of the piece and imagine the finished project.
if you are a visual learner, this kind of instructions may be much more clear to you than the written pattern.
as an author of the pattern, it may be easier for you to plan the project visually first, because you can see the symmetry more clearly.
SHARE, LIKE, SUBSCRIBE!
Sharing is caring, so if you liked this article, be sure to share it with your friends and spread the word! Stay tuned for more free tutorials, patterns and interesting articles by following my social media pages (PINTEREST and INSTAGRAM), or allow notifications to get a pop-up whenever I publish something new.