C2C (Corner-to-corner)
The corner-to-corner technique is based on double crochet stitches and chain stitches. Working diagonally (starting from the lower left corner and finishing at the top right corner opposite), we create a square or rectangular crochet piece.
Although it's considered quite an advanced technique due to having to work diagonally and frequent turning over of the piece. 
In fact it's method that is simple to master and which provides many creative possibilities.
It's used for making blankets, cushions and bags. Thanks to the modular nature on which the technique is based, you can easily create 'pixel art' pictures – it's just enough to design your motif on a normal sheet of squared paper and follow the pattern, changing the colors in the appropriate places.
Each pixel is made up of four double crochet stitches, of which one is replaced with three chain stitches, meaning three chain stitches and three double crochet stitches. Each pixel is joined to the next by a slip stitch.
the C2C method
In order to make the first pixel, we make six chain stitches, we yarn over and insert the crochet hook in the 4th stitch from the hook, crocheting a double crochet stitch. We make double crochet stitches in the next two stitches of the chain. We now have the first pixel.

We make six chain stitches once again and turn the piece over. We repeat all the actions to get the second pixel.

We join the pixels together: we insert the hook into the last double crochet stitch of the second pixel and join both with a slip stitch.

We make the third square: we make three chain stitches and three double crochet stitches whose base is the side of the first pixel.

We repeat until we gain the desired width
If we add a pixel at the side (widening the piece), instead of three chain stitches, we make six – three of these will be the base and the remaining three will replace one of the double crochet stitches.
If we narrow the piece, we crochet the top of the pixel using slip stitches and join the new color in the place where the two pixels are joined.
examples
There are so many amazing projects featuring this technique, and crocheters come up with new ideas everyday. These few examples show how versatile corner-to-corner is, and how many beautiful things you can do with it.
Love Triangle C2C Cushion by Crafty CC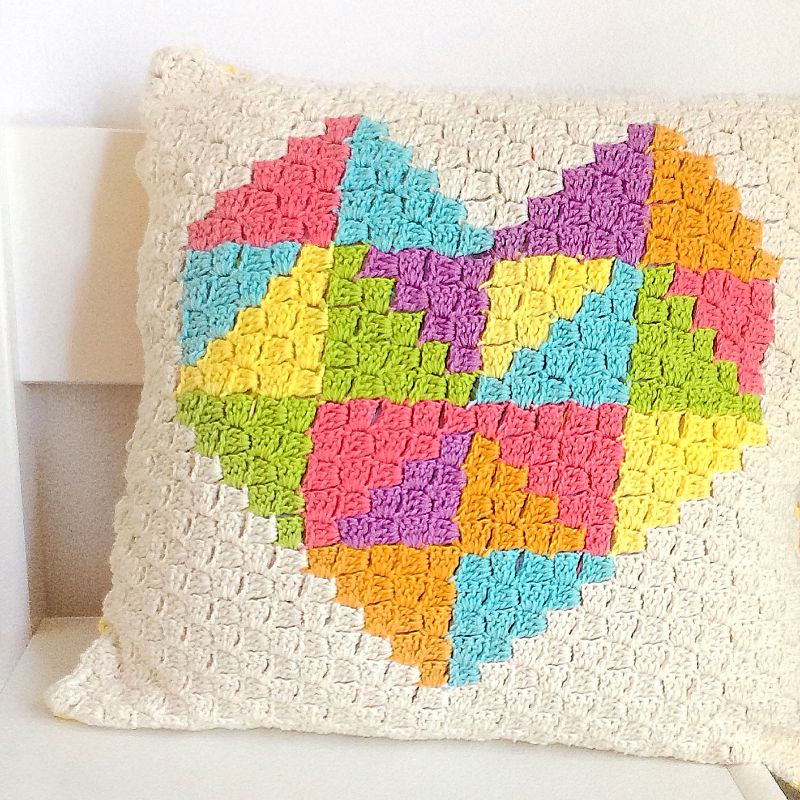 Check out this free pattern here -> LINK
C2C Day of the Dead Welcome Mat by Steph Lewis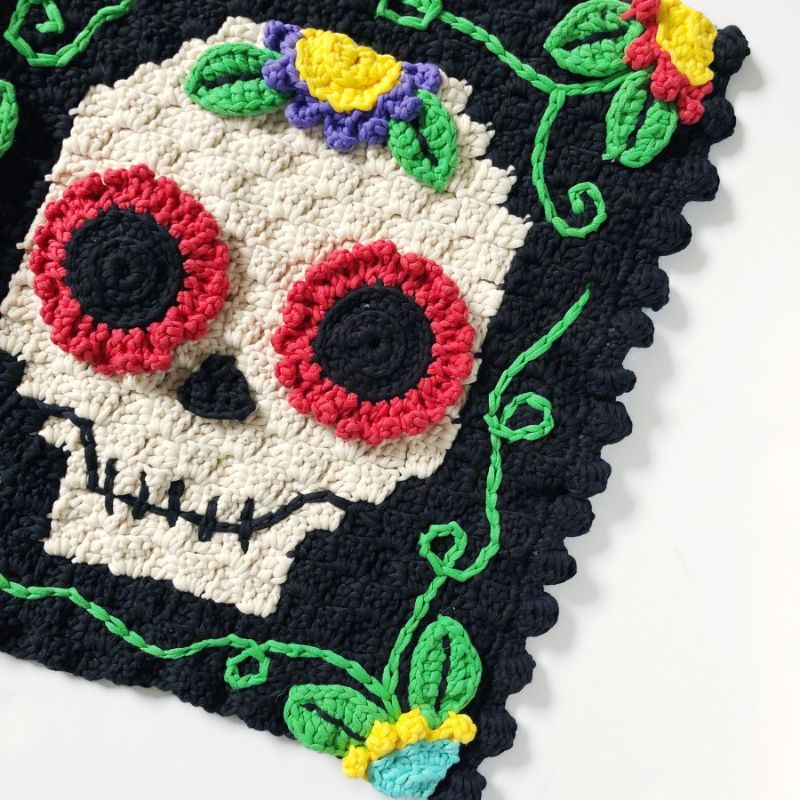 Check out this free pattern here -> LINK
Southwest Sunburst Afghan by ChiWei Ranck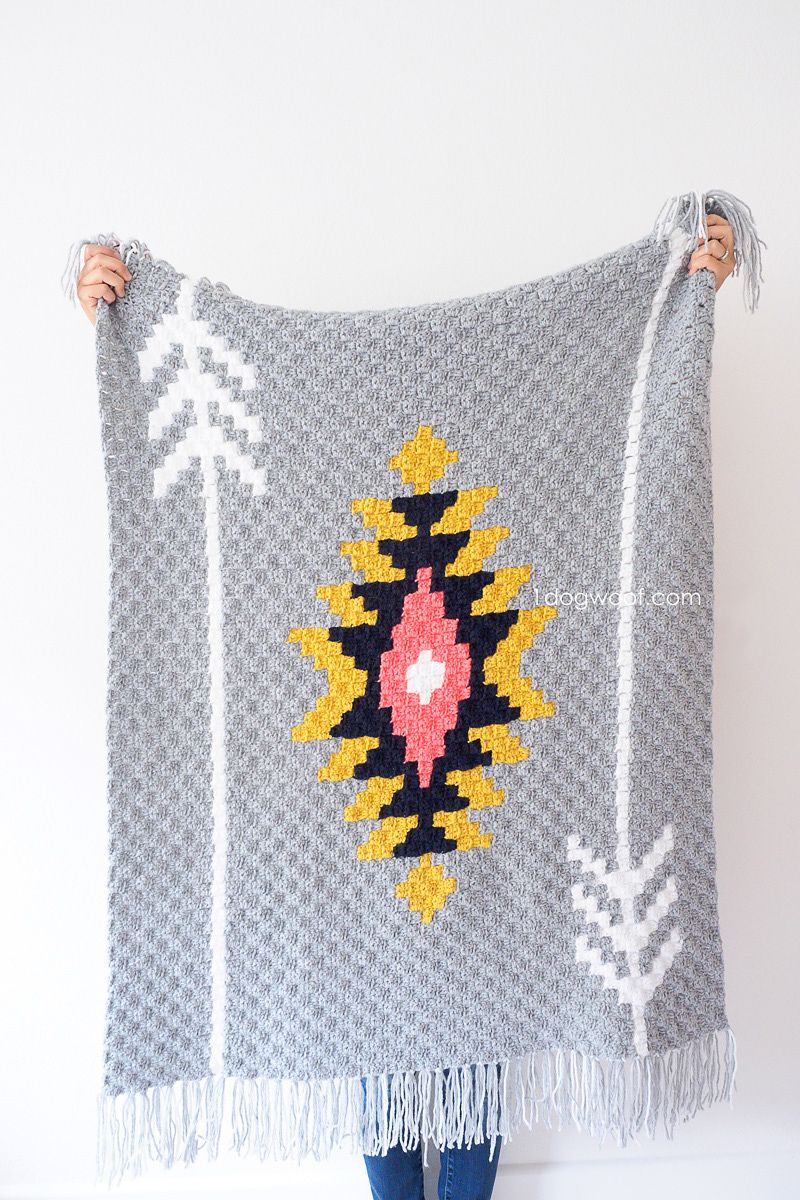 Check out this free pattern here -> LINK
Geo Rainbow Blanket by Zeens and Roger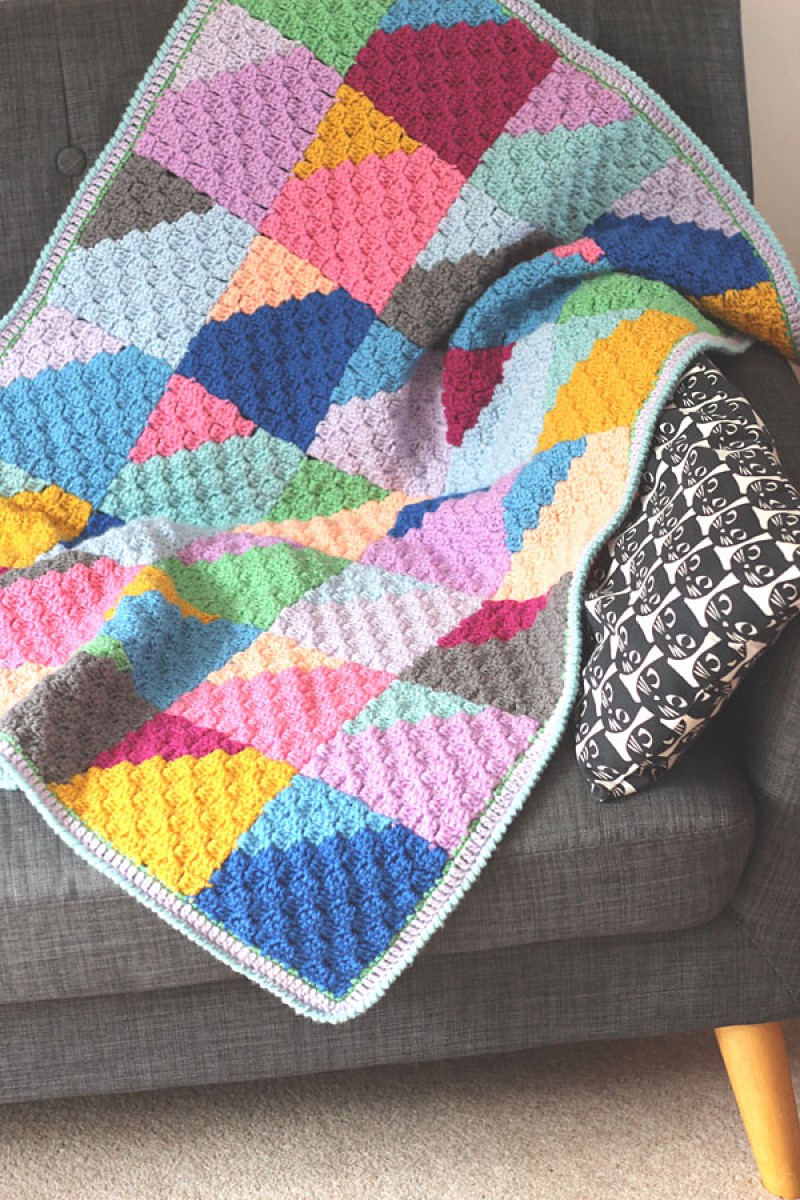 Purchase the pattern here -> LINK
Baby Giraffe Afghan by CrochetCouch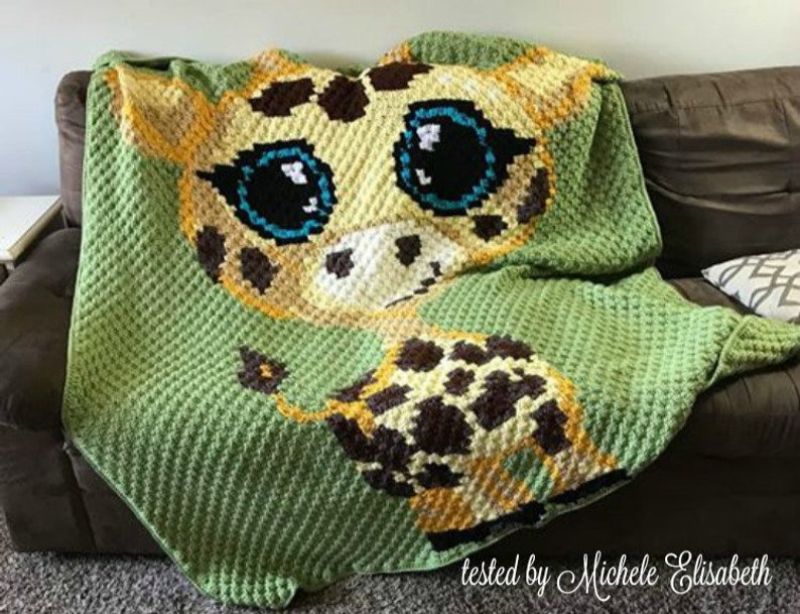 Purchase this pattern here -> LINK
Lazy Bunny Blanket by Kelly Arnell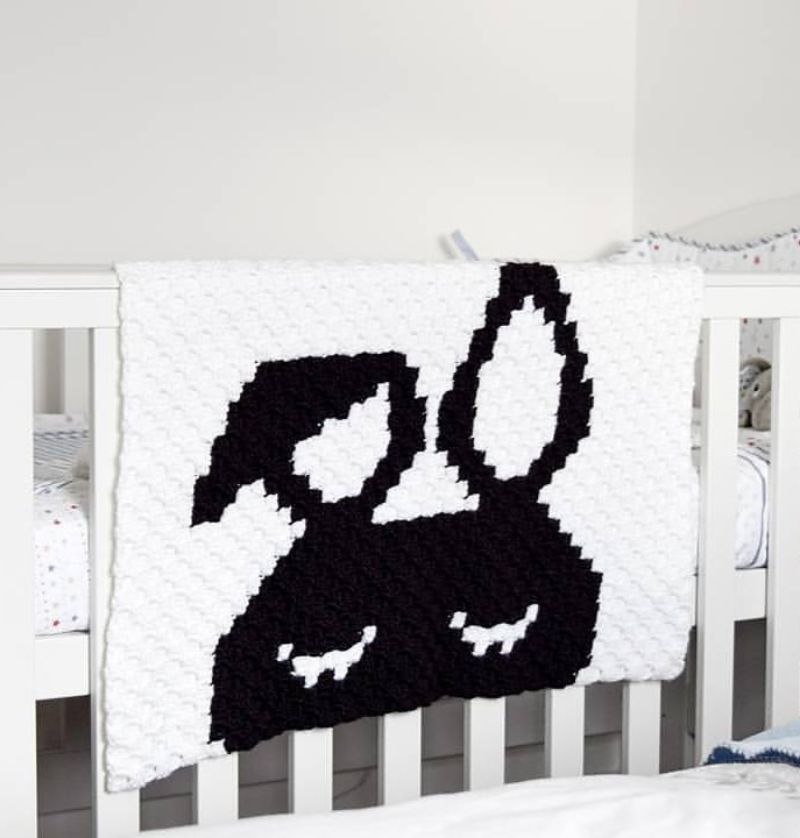 Check out this free pattern here -> LINK
Giraffe C2C Square by Kinga Erdem
Check out this free pattern here -> LINK
Heart C2C Hat by Tonya Bush
Check out this free pattern here -> LINK
WavyC2C by Sany (Sanita Brensone)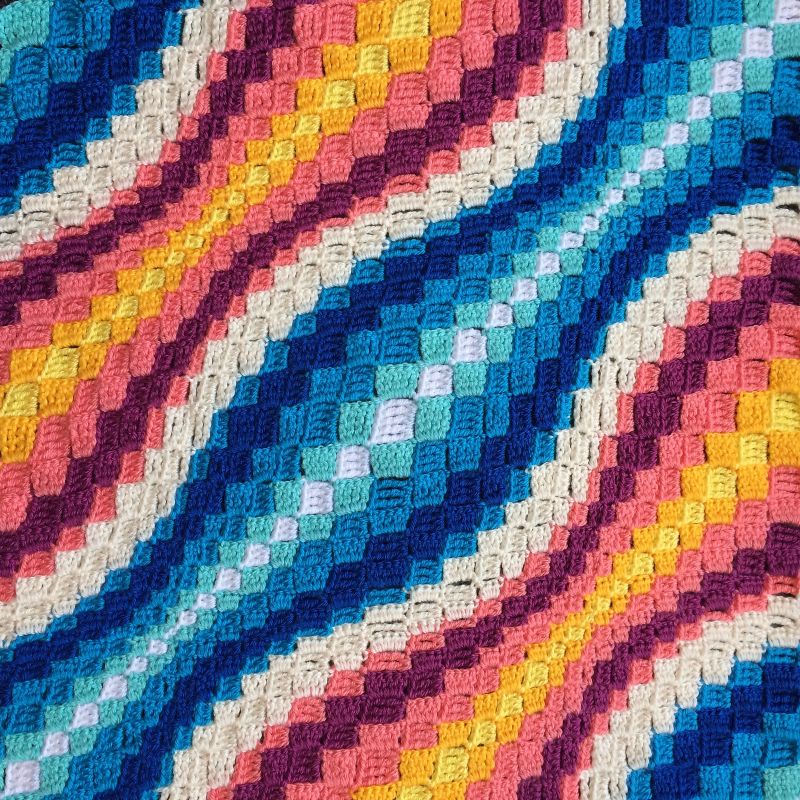 Purchase the pattern here -> LINK
Unicorn Scarf C2C by Tonya Bush
Check out this free pattern here -> LINK