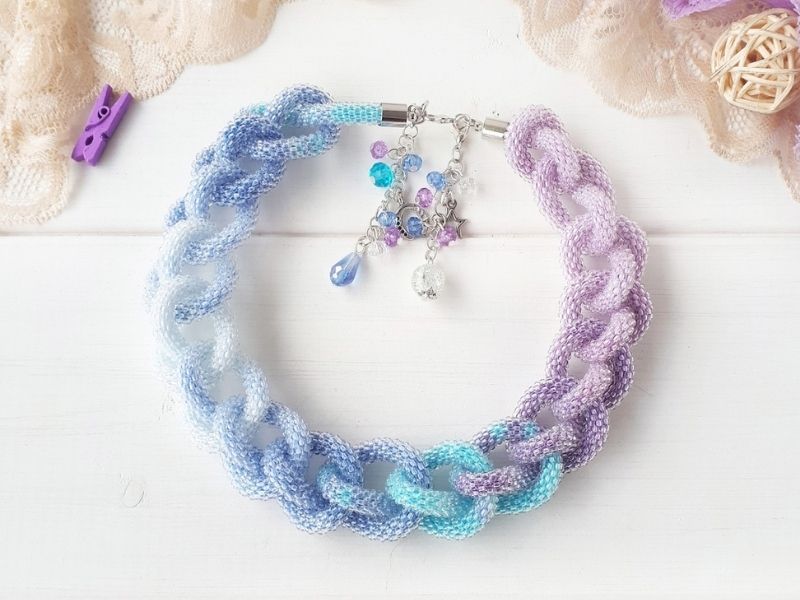 Bead crochet allows one to create very original jewelry and is based on crocheting yarn or thread on to which beads have been threaded. There are a lot of ways one can use beads in handmade items, including embroidery with beads, weaving, or knotting.
How does it work?
Through skilled crocheting, we can fix individual beads to given places, and create a tight structure from them. For such projects we may use thread or thin wire. We may also add beads to two-dimensional designs, such as items of clothing or accessories, because they look good as ornamental details.
◉
What can I make with bead crochet?
Most people use this technique to make jewelry – especially thick ropes with different patterns on it. They work especially well as necklaces, bracelets, or brooches. These are the most popular, but you can also find beaded purses and home decor, including seasonal pieces.
◉
What do I need for crocheting with beads?
Well, you need beads, for starters! Thin but strong floss, thread or wire, as well as small size of crochet hook. If you plan on making jewelry, you will need clasps and closures.
If you want to make original crochet ropes, you can plan out meticulous patterns using special software. The most popular one is CrochetBeadPaint, which aids in the design and counting of beads.
Below you can see a process of crocheting with beads.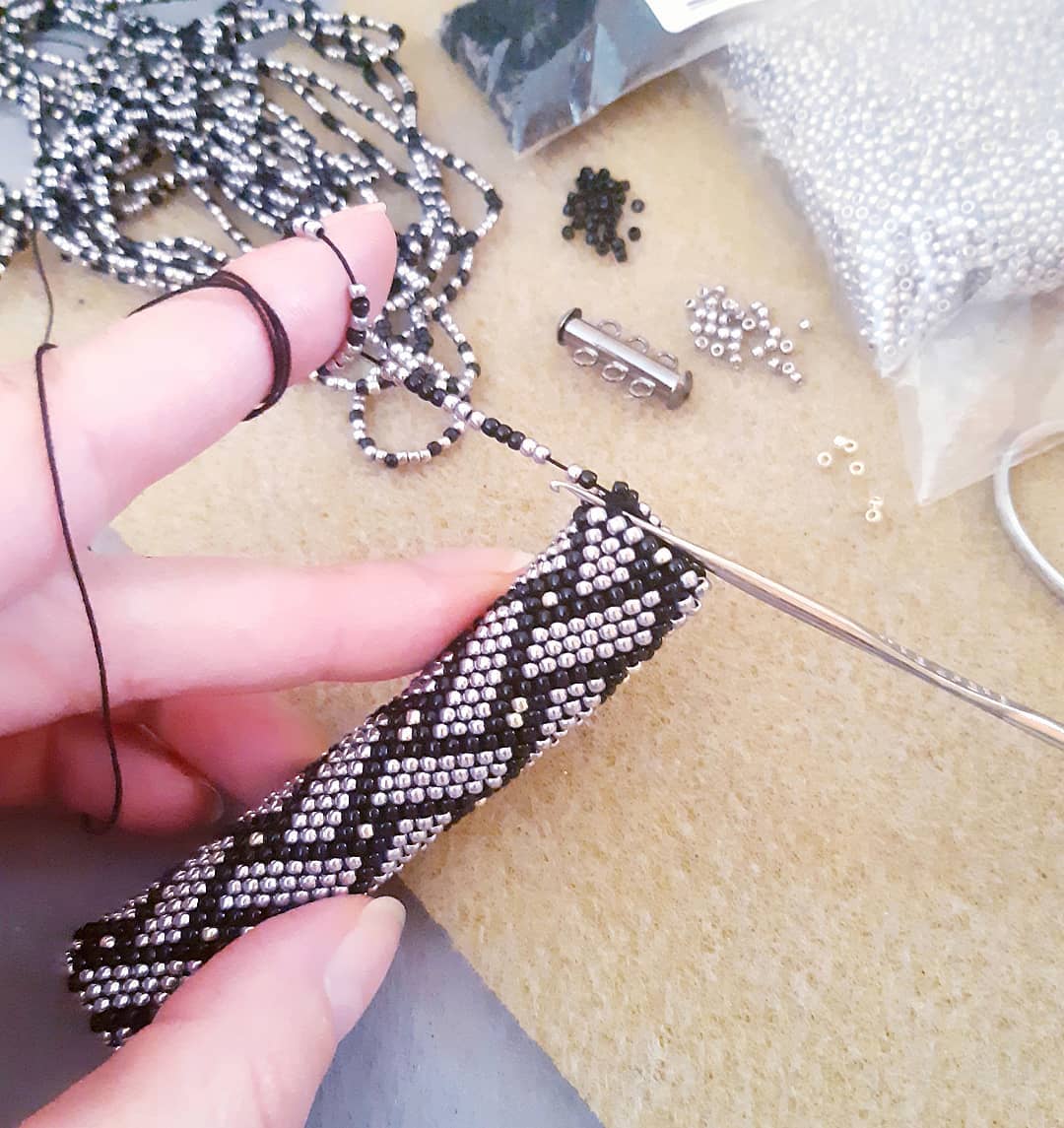 The order in which you organize colorful beads on a thread allows you to achieve the result you want, so remember – the pattern must be planned in advance! Below you can see another picture of patterned rope coming to life.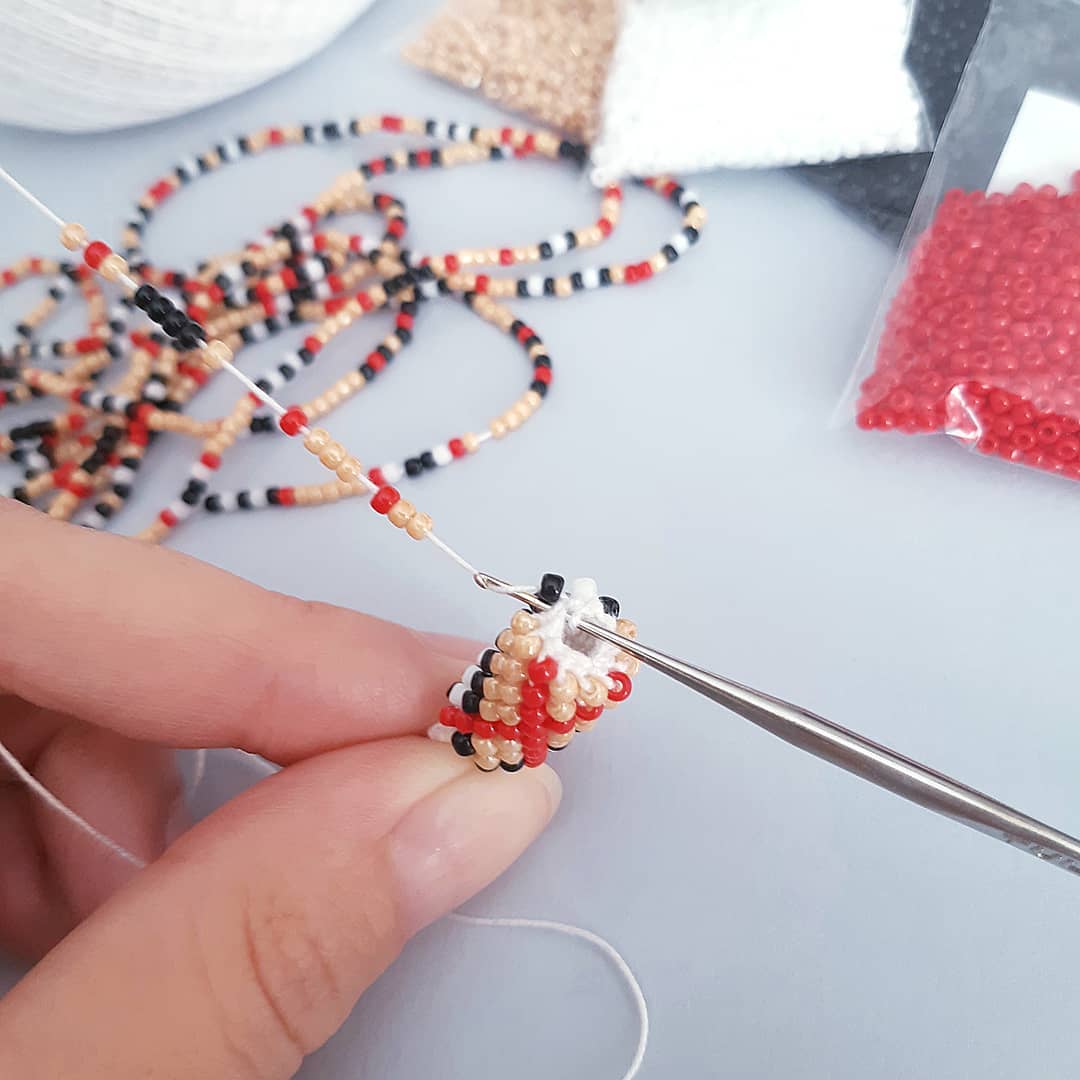 ◉
Examples
As you can see in the picture below, you can achieve fantastic patterns when working with beads in spiral. Black and white bracelet by PecAlb looks very original.
Working with beads isn't the easiest, but you can get really creative with it. In the photo you can see beaded balls, which are worked the same way as classic crochet amigurumi pieces. You can use them as decoration, or make more jewelry with it.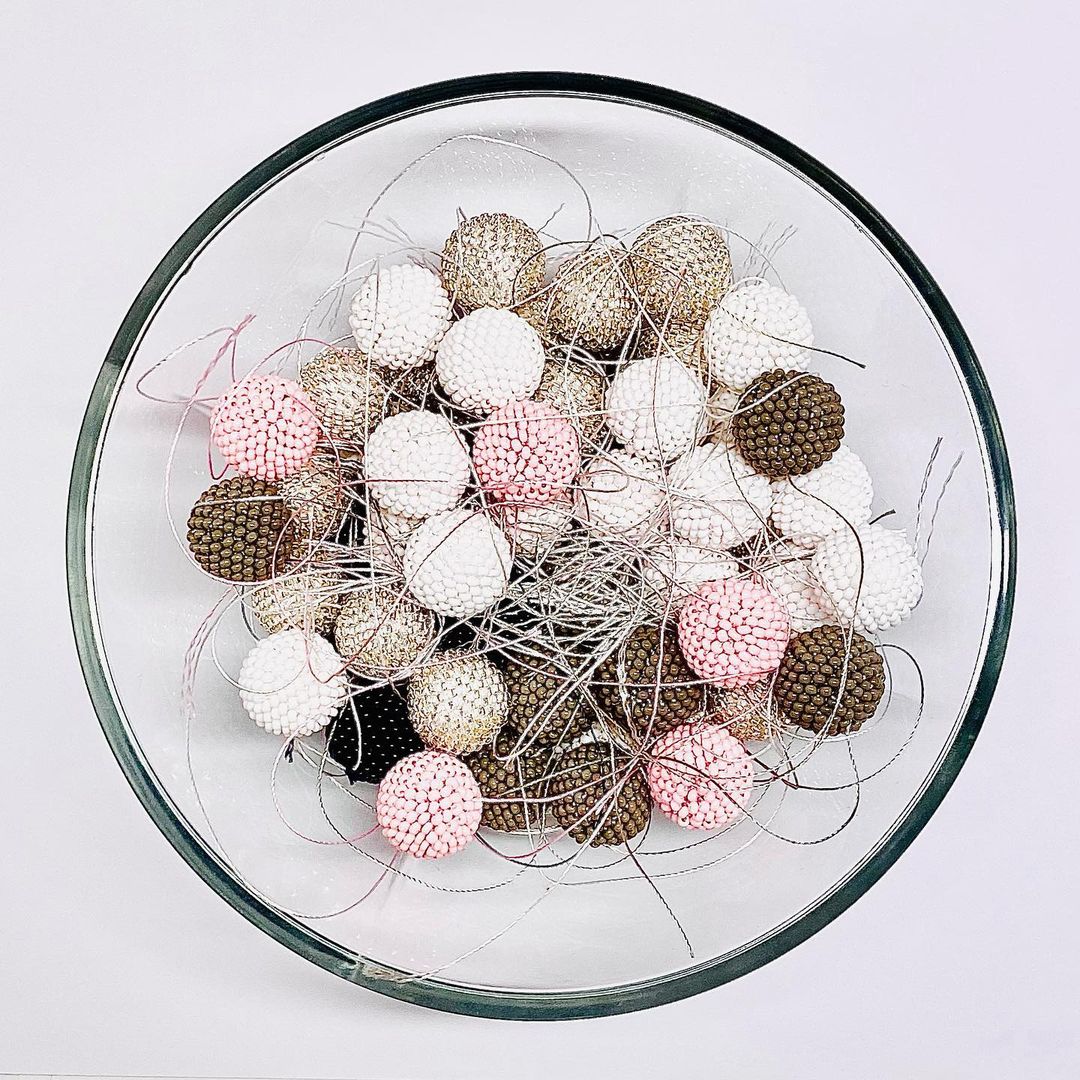 Beadwork of the maker behind Soulleyla Crochet is truly stunning, and you can see it in the photo below. Simple rope is not only beautifully colored, but also tied in a way, which makes it a true statement piece.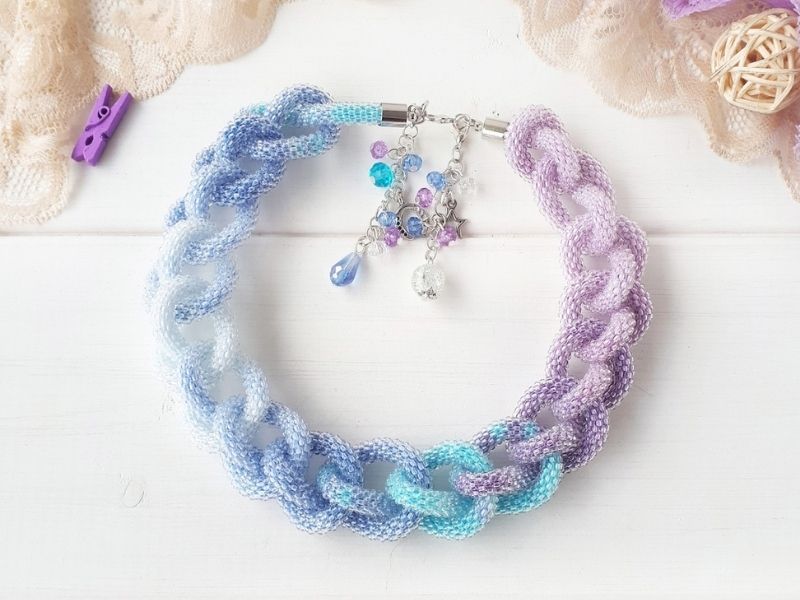 ◉
follow me on PINTEREST and INSTAGRAM
◉